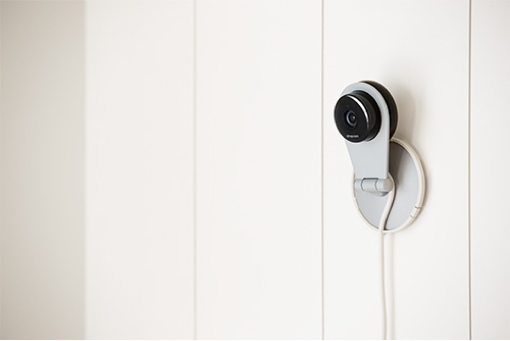 Important news for owners of older, first-generation Dropcam home cameras: Your device will stop recording and connecting the Dropcam service on April 15, 2015. But don't worry about being stuck with a useless piece of electronics. This weekend, the Dropcam team announced the launch of the Dropcam Legacy Camera Replacement Program. If you have an older Dropcam HD, original Dropcam or Dropcam Echo that's slated for obsolescence, the company will send you a free Dropcam HD (a $120 value) to replace it at no cost to you.
"We're always trying to improve Dropcam and the software behind it," the company explains. "But that means some features won't work with our older Dropcam models. As we improve Dropcam, we'll no longer be able to give active Original Dropcam and Dropcam Echo owners an experience that meets our standards. So we decided to stop supporting these products and offer active legacy camera owners a free replacement Dropcam HD camera."
Note here the key word "active." If you have an older Dropcam that's been collecting dust in the attic, you won't be eligible for a free replacement. Only Dropcam owners who have had their camera active between December 22, 2014 and January 21, 2015 will be eligible to receive a new Dropcam HD.
If you're eligible for the Dropcam Legacy Camera Replacement Program, the company will be contacting you directly with details on how to obtain your free Dropcam HD. You'll need to fill out a replacement form and provide your current address. Once done, you'll get your new camera in about three weeks. Your existing Dropcam will be yours to keep, though there's little reason to hold on to it if it can't connect to the Dropcam service.
Kudos to Dropcam for standing by its customers in sending a free replacement — plenty of other companies would have used the occasion to try and force owners to buy a new camera outright. You can learn more about the Dropcam Legacy Camera Replacement Program by visiting the company's knowledge base. For more on high-tech home surveillance tools, check out Techlicious's roundup on how to stop home disasters before they happen.
[Image credit: Dropcam]