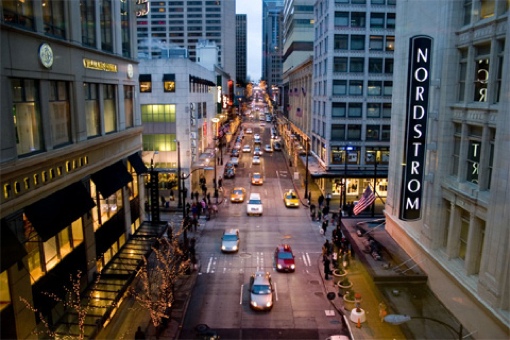 The fitting room of the future is coming to Nordstroms. According to Fortune, the upscale department store is installing new interactive, full-length smart mirrors in its dressing rooms. The tech will allow you to see what your chosen outfit looks like in different styles, colors and sizes without needing to return to the store racks.
The new touch-screen tech is being tested next week at two Nordstrom locations: one in San Jose and the other in the company's hometown of Seattle. If a different size or color is needed, the smart mirror will be able to scan your item's barcode, check to see if what you need is in stock and instruct a store associate to bring the new item to you. You'll also be able to check reviews for products and make sure that new shirt or pair of jeans you're trying on will hold up after a few months of use.
"The way customers shop for clothes has evolved," explains Jamie Nordstrom, the company's head of stores, to Fortune. "How do we take all the information that's available to customers while they're sitting on the couch at home browsing and add that to the dressing rooms, so it's the best of both worlds?"
For Nordstrom, the smart mirrors are part of a $1.2 billion investment over the next 4 years to improve technology. Along with these smart mirrors, the company will invest in its website, its fulfillment centers and other in-store tech offerings. The company is arguably one of the most tech-conscious retailers: Previously, Nordstrom used its in-store Wi-Fi to track its customers around the store to improve its layout and provide location-based discounts. It is also expected to introduce Apple Pay mobile payments at its registers by the end of the year.
[Image courtesy of Nordstrom, Inc.]