Clothing isn't normally considered high-tech, but The North Face applied advanced technologies to create and weave a new type of fabric that is set to change the way we exercise outside. Called FutureLight, this revolutionary fabric does the seemingly impossible — it breathes, letting out moisture, while also being fully waterproof and windproof.
We've had a chance to check out a Summit-series FutureLight jacket for the last week or so. Its fabric is almost impossibly thin, almost as thin as a silk scarf – it's translucent when held up to a light. It's also almost silky smooth to the touch, quiet and not crinkly when you move as most waterproof jackets are, and shockingly lighter than the lightest windbreaker we've ever owned – its zippers and clinching strings weigh more than the totality of the fabric.
But FutureLight wearables aren't just thin and light. The miracle of FutureLight is it's completely waterproof and windproof on the outside, yet breathable and dry on the inside. In practicality, wearing a FutureLight jacket or pants means you won't feel as if you're wrapped in a plastic bag, causing you to become soaked with sweat while walking or running in the rain or other cold or wet conditions. Yet, because it's so thin, FutureLight gear can be rolled up or compacted into tiny balls for packing or storing in a backpack or even a fanny pack.
This technologically-advanced fabric is also eco-friendly; FutureLight is produced primarily from 90 percent recycled nylon and polyester and woven using a new, advanced nanospinning technique, with waterproofing provided by non-PFC durable water repellent (DWR). The material and the weaving process can be "tuned," adjusted to create material thicker or thinner with larger or smaller microscopic nano openings to suit application and function.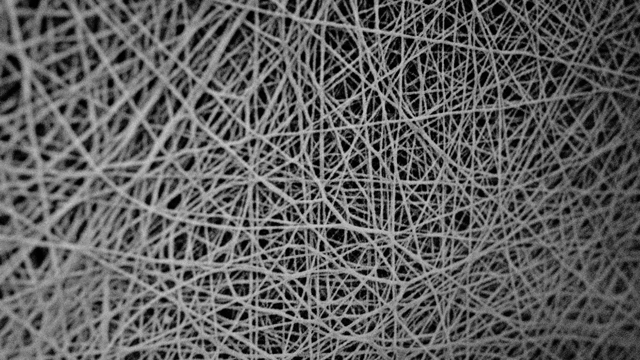 As proof of the concept, FutureLight outerwear has been battled-tested by 15 mountain climbers cramping, belaying, skiing and ice picking from frigid -50 to 60-degree conditions, replacing bulky and constrictive outer layers, over the last two years. A year ago, Hilaree Nelson and Jim Morrison, became the first to climb and then ski-down Lhots Couloir, the imposing world's fourth-highest peak next to Mount Everest. This accomplishment was made possible in part to their FutureLight gear, which helped them eliminate thicker layers, lowering their weight and bulk, and, therefore, increasing their movement flexibility. FutureLight also has been tested by UL, testing waterproofing for the National Fire Protection Association (NFPA), which certifies first responder gear for firefighters, EMS, and hazmat responders.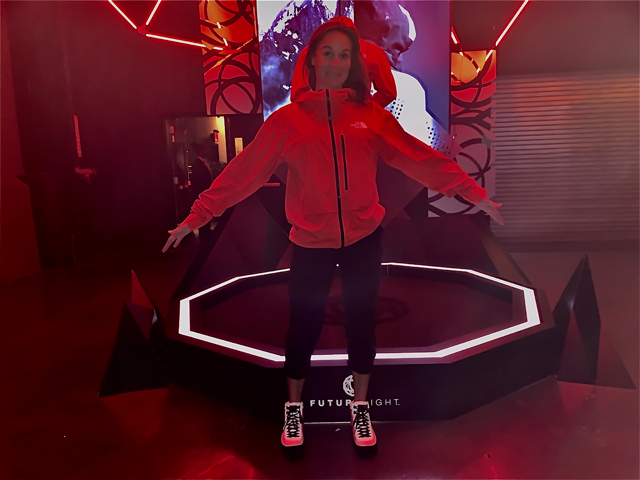 "I was totally blown away [by FutureLight]," Nelson (seen above) told us at the FutureLight launch event in New York. "It's all about not getting your base layer wet, and it allows sweat to get out. We would normally have to continually take the shell on and off, depending on where we were or what we were doing."
Just going on sale are three lines of FutureLight wear under The North Face's premier Pinnacle outerwear line: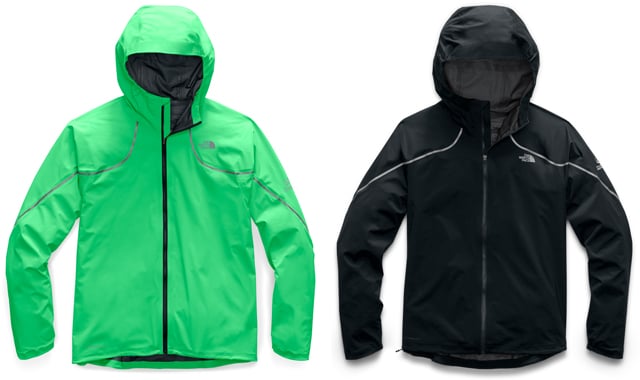 Flight Series, which consists of a single jacket designed for runners ($280 on TheNorthFace, shown above)
Summit Series, designed for mountain climbers, with includes jackets, bibs, and pants ranging in price from $400 to $650 on TheNorthFace
Steep Series, designed for skiers, with jackets and bibs priced between $549 and $749 on TheNorthFace
Yes, they're expensive, just as any first generation technology is. Plus, this first FutureLight gear is targeted to arctic adventurers – skiers, climbers, even those who work outdoors in cold conditions. But FutureLight gear will seem like a god-send to runners and hikers who aren't daunted by inclement weather, or even those who want to stay unburdened, warm, and dry inside or out while shoveling snow.
Next spring, The North Face will vastly expand the FutureLight portfolio with more casual clothes, along with shoes, tents, camper covers. Really anything that is worn or covers and needs to withstand hostile environments.
[Image credit: Stewart Wolpin/Techlicious, The North Face]