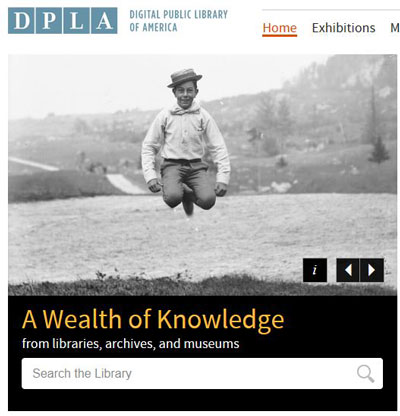 Libraries have been an important part of human learning for thousands of years. But as we head into the digital age, a drive to the local library seems outdated – can't we just put everything online?
We're not quite there yet, but we're on our way: Last week, a group of librarians and historians from around the country have launched The Digital Public Library of America, a new non-profit. First discussed at Harvard University's Berkman Center for Internet & Society in 2010, the online library brings together the collections of major libraries and institutions into one giant, searchable database. Already, there are over 2 million items in the library's catalog.
This library isn't just limited to books – it includes a wealth of historic photographs, sound files, art, and videos from The Smithsonian, New York Public Library, Harvard, and more. A short look through the archives turned up a hundred-year-old political cartoon and a lithograph of President Grant. It's a great resource for kids working on school projects or for adults who just want to learn a little bit more about history.
There are currently over two million items catalogued in the Digital Public Library, with more content being added as the project expands. You can currently search by keyword, location, and even date – set a specific year and you can see all the content in the library that dates from that time. There are also some exhibits on display where you can learn more about prohibition, The Great Depression, and even Boston Sports Temples.
Funding for The Digital Public Library of America is largely paid by grants from non-profits, so using it is free. Give it a try, and let us know what you think!