PBS Kids is leading a math revolution, launching the "It All Adds Up!" initiative to support the development of early math skills for children of two-eight years old – and their parents.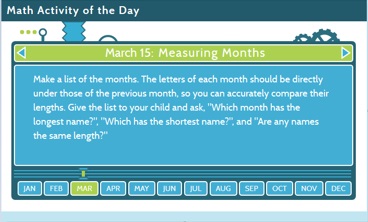 A recent PBS Kids survey found that parents aren't spending as much effort or time cultivating their kids' math skills as other life skills. In fact, the PBS study surveyed parents of 2-12 year olds and found that if you ranked subjects that parents felt would put their children down the right path for success later in life, math just wasn't a priority. Parents of young children tend to gravitate to the former, focusing their time teaching and supporting literacy and other life lessons.
Almost half of the parents surveyed felt that the ability to pay attention and work hard was the "greatest predictor of achievement later in life," with a little over a quarter saying that reading and literacy was. Math fell to a distant third place, with only 14% feeling a proficiency would be a success indicator. While parents of slightly older 5-8 year olds tend to practice math daily (about 60%), this number drops to half with kids 2-4 years old.
As technology and analytic skills become increasingly necessary for the workforce, a strong grasp of both literacy and math are critical in the early developmental years. So PBS Kids worked with the Corporation for Public Broadcasting to develop "It All Adds Up!," an effort to support parents with math suggestions, activities and games aimed to bolster kids' appetites for learning math in the home. They hope to help reduce the feeling of anxiety often felt by parents when dealing with math.
PBS is leading the charge with a set of tools and resources that can help set kids down the right path early in life. This program focuses on three areas for starters: Math Mentors (a team of experts), the PBS Parents Play & Learn App (available for iOS, Android, and Kindle), and a 3D rendered online game called Fetch! Monumental Mini-Golf, designed to promote spatial reasoning by manipulating 2D and 3D objects while solving puzzles.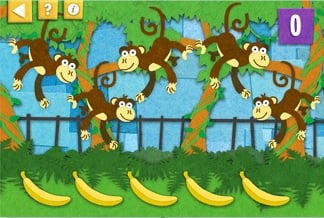 The PBS Parents Play & Learn App includes a little more than a dozen suggested math games that all take place in locations familiar to kids, like a grocery store, or places in the home. In these environments the apps help build skills that include counting, estimation and measurement. The app is bilingual (Spanish/English), so even if you're in an English-speaking household and looking to promote language literacy, you could use this app as teaching tool as well.
There will be much more to come as the "It All Adds Up!" program gets rolling.