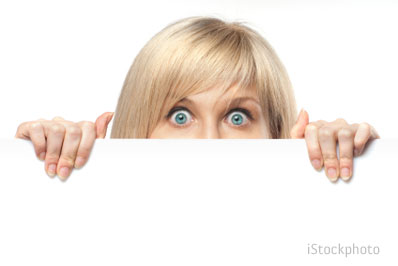 When we're in love, common sense often goes out the window. Things we know we shouldn't do suddenly come under consideration. What's the harm in sending a sexy picture to your boyfriend or husband to let him know you're thinking of him? It's just between you and him, right?
A recent lawsuit against the "revenge porn" site Texxxan.com puts the dangers of this behavior under the spotlight. On "revenge porn" sites, men post the nude pictures of their ex-wives and ex-girlfriends, along with personal information, largely without their knowledge or approval. Anyone can log onto the site and see, well, everything.
What can you do to protect yourself? First, don't send naked or any kind of compromising pictures of yourself to anyone. Ever. The love of your life today could be a bitter and vengeful enemy tomorrow. Keep the intimacy to the bedroom. It works out better for all involved in the long run.
Second, what do you do when nude pictures of you surface online? It depends where you find them. Facebook doesn't allow any nudity in pictures and you can flag any you find for removal. If the picture isn't indecent, but still compromising (too much to drink at that Super Bowl party?), you can always untag yourself from the photo.
If your photo has surfaced on a revenge porn site or somewhere else other than Facebook, you can request the site take it down. You may have to get a lawyer involved at this point.
No matter your vigilance in staying out of compromising photos, it pays to monitor your online reputation on a regular basis. You'll want to know what is out on the internet about yourself before prospective employers do. Check out our Tools for Protecting Your Online Reputation and let us know in the comments below if you know of other great resources we may have missed.