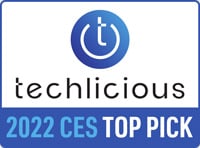 Robot vacuums were designed to clean your floors and carpets with little intervention on your part. They're great for households with pets as they can keep up with pet hair and scattered cat litter each day, saving you precious time. But even the smartest robot vacuum needs a little human assistance, especially if it's a combo vacuum and mop. There are mop heads to clean, dirty water that needs changing, and a water tank to fill.
When I saw the Roborock S7 MaxV Ultra at CES this month, I knew it could be a game-changer in home robotics. The S7 MaxV Ultra is a mop-vac combo with a self-emptying dustbin (something you typically see on higher-end robot vacuums) and a multi-purpose base with dirty and clean water containers to maintain the mop.
The S7 MaxV Ultra is designed to run for weeks without any human intervention, making it the most autonomous robot vacuum I've seen. And I've seen plenty, having recently tested 12 of the latest robo vacs to see how they stack up. Here are the stand-out features of this new mop-vac.
Self-emptying and cleaning Ultra-Dock
The S7 MaxV Ultra dock is larger than most, but that's because it holds three containers for maintaining the mop-vac. The new Empty Wash Fill Dock has a storage bin for dry dirt and debris as well as two water tanks: one for the dirty water that is sucked out after cleaning the mop head and one for clean water to replenish the reservoir in the mop.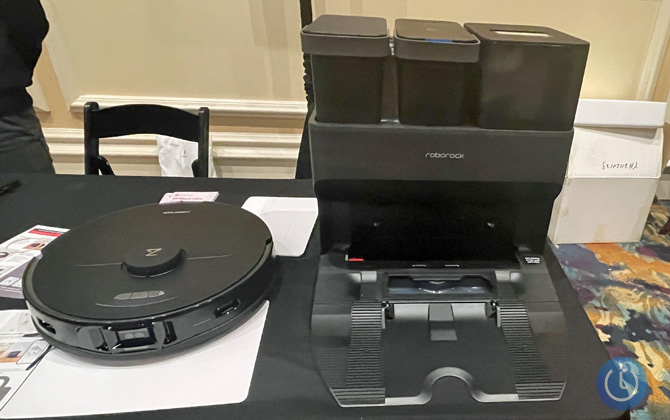 Each time the mop is back on the dock, the underside gets washed, so you always have a clean mop ready to go. The mop will clean up to 3,000 square feet of floor space or run for 20 minutes before going back to the dock to be cleaned. That way, it is not just dragging dirty water around from room to room. Roborock says you should be able to go about seven weeks before having to change the dust bag and refill the water supply.
Surface sensor for floor and carpets
One drawback of robot mop-vacs is that you have to change between the vacuum head and the mop head between cleanings. Roborock says the S7 MaxV Ultra is smart enough to know the difference between a floor and a carpet, and it will lift the mopping pad when it senses a carpet, so it won't drag and drip water over your rugs. I haven't tried this out for myself, but the ability to mop and vac in one cleaning session is great if it works properly.
Obstacle recognition powered by artificial intelligence
In my testing, I found that vacuums with obstacle recognition are the most effective at cleaning while requiring the least amount of interaction. No one wants to go around the house cleaning up for the vacuum! You'll get the best clean if you put away things like shoes and toys, but sometimes you can't get to all the lamp cords and charging cables that might remain. Roborock's ReactiveAI 2.0 Obstacle Avoidance System is powered by a camera and a 3D light that helps it recognize objects in its path and clean around them. Obstacles will be marked in the app that maps out the home, but we weren't able to see the app in action. Roborock says the mop-vac will be able to detect and avoid dog poop, something few robotic vacs do well.
Built-in camera that can monitor your home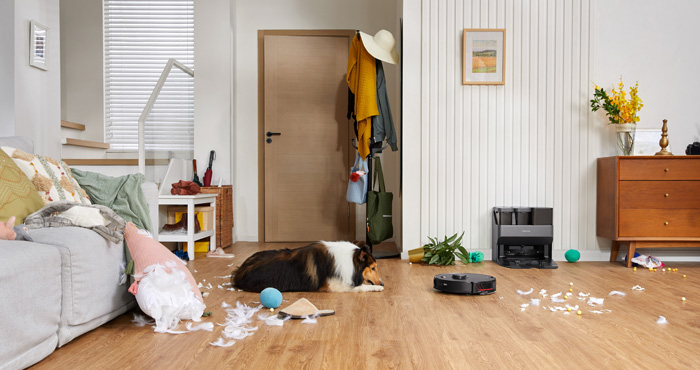 The camera that helps the vacuum "see" obstacles in its path also lets you see what's going on in your home. It's a real video camera, so using the app, you can check in on the house and see what's going on. It has two-way audio so you can tell the dog to get off the couch or check in on a loved one. You can even pop in for a real-time video feed from the vacuum's point of view and see that, yes, you really should clean under the couch more often. This one-way video is a feature I haven't seen in any vacuum I've tested, and I look forward to trying it out.
Some users might worry about privacy issues, but there's no video storage on the camera, just real-time viewing.
Price and availability
The robot vacuums that require the least amount of maintenance are generally the ones that cost the most money. Given the specs and hands-off features, the Roborock S7 MaxV Ultra promises to be a home robot worth investing in. It will be available in the Spring for $1399.99.
The Roborock S7 MaxV Ultra is a product that stands out for its advances in technology and potential to significantly improve our lives. It is one of 14 Techlicious 2022 CES Top Pick winners.
[Image credit: Andrea Smith/Techlicious, Roborock]
Andrea Smith is an award-winning technology broadcast journalist, reporter, and producer. Andrea was the Technology Producer and an on-air Technology contributor at ABC News for over two decades before becoming the Lifestyle Channel Editor at Mashable, where she explored the ways in which real people, not just geeks, began using technology in their everyday lives.