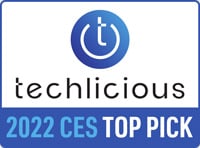 Samsung's Frame TV has always been about style. With a variety of changeable wooden frame options and fine art works available for download, you can take an otherwise boring black rectangle and turn it into a beautiful museum display for your wall.
At CES 2022, Samsung announced a new matte finish display technology for the Frame (and also the quirkier Sero and Serif models) that almost completely eliminates reflections and gives fine art the impression of an actual canvas.
When I saw the TVs live at CES, I was absolutely blown away by the visual effect. Reflections were almost non-existent and, even from inches away, the pictures looked more like they were painted on canvas, with all the associated texture, than emitted from tiny LEDs.

You can easily see in the photo I took above the reduction of glare from them lamps on either side and absence of reflection from the pink light behind me on the 2022 matte display on the right (I assure you that it is not an artifact of the picture angle – it really looks that good).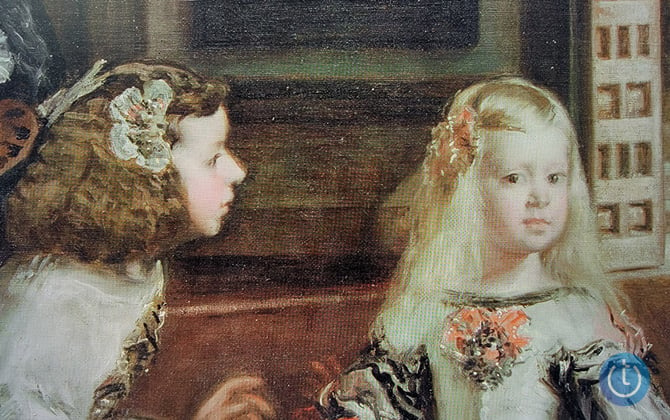 And while it was a bit more tricky to capture in a photo in the lighting conditions at the show, you can get some sense of the canvas effect the matte finish provides to artwork above.
Unlike matte screens of the past, Samsung says the new tech won't impact brightness or contrast for video. Though, we will have to wait until models are available for testing before we can confirm that's the case.
The Frame will be available in March 2022 in sizes ranging from 32 to 85 inches, prices have not yet been announced. If you're considering buying a Samsung Frame and mounting it in any area that may have reflections (which is pretty much everywhere, unless you live in a cave), I would strongly recommend waiting for the 2022 models to come out. Unless they're a significant premium over the 2021s, it will likely be well worth the upgrade.
Samsung's new The Frame TV is a product that stands out for its advances in technology and potential to significantly improve our lives. It is one of 14 Techlicious 2022 CES Top Pick winners.
[Image credit: Josh Kirschner/Techlicious]
Josh Kirschner is the co-founder of Techlicious and has been covering consumer tech for more than a decade. Josh started his first company while still in college, a consumer electronics retailer focused on students. His writing has been featured in Today.com, NBC News and Time.