There are many ways technology can improve your everyday life beyond your smartphone. In particular, products that help you live a healthier, more stress-free life can make a huge impact on your overall wellbeing. We partnered with the Consumer Technology Association to identify nine of the best smart home, smart health and smart lifestyle gadgets.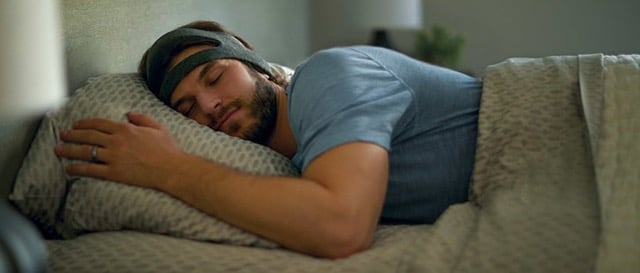 Philips SmartSleep wearable sleep enhancement system
You may have a fitness tracker or app that monitors your sleep — but can it improve your sleep? At best, most sleep apps nag you to go to bed earlier so you can wake up rested. But the goal of Philips SmartSleep isn't to enforce a strict bedtime: it's to make the hours of sleep you do get are more restful.
This may sound like a pipe dream to people who have tried everything to get a better night's sleep, but Philips SmartSleep is backed by clinical evidence. It's a comfortable wearable headband that not only tracks your sleep but reacts to it, too. Two sensors monitor your sleep patterns and produce tones that are proven to increase slow wave sleep (REM sleep) — which can make you more alert during the day. 70% of sleep deprived-users feel less tired after using SmartSleep for two weeks. If you can't manage the recommended seven hours of sleep a night, Philips SmartSleep makes sure you get the most out of the sleep you get.
Price: $399.99 on Philips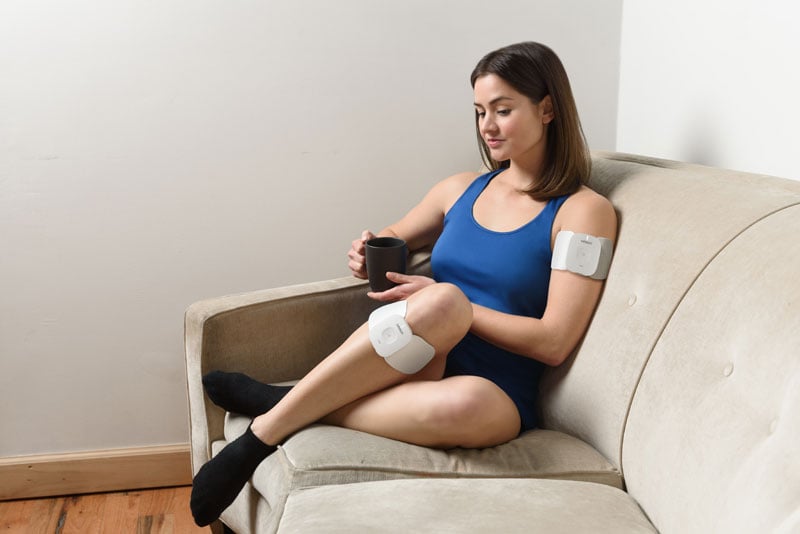 Omron Avail drug-free pain relief
Chronic pain affects millions of Americans, but treatment with drugs can have side effects that disrupt everyday life. But Omron's Avail system aims to reduce chronic pain with technology rather than drugs. This gadget uses transcutaneous electrical nerve stimulation (TENS) which stimulates your nerves with low-voltage electrical currents in the area you're having pain — which can prevent the body from feeling pain.
While there are plenty of TENS devices available, Avail is an FDA-cleared wireless device that connects to your phone via Bluetooth. Not only can you control it through your smartphone, so you aren't tethered to a chair during treatment. Avail comes with two soft pads which be attached to various parts of the body, with five pre-programmed pain management modes that let you get relief as soon as you take it out of the box.
From arthritis to sore muscles, Omron Avail offers completely drug-free pain relief.
Price: $199.99 on Omron, check price on Amazon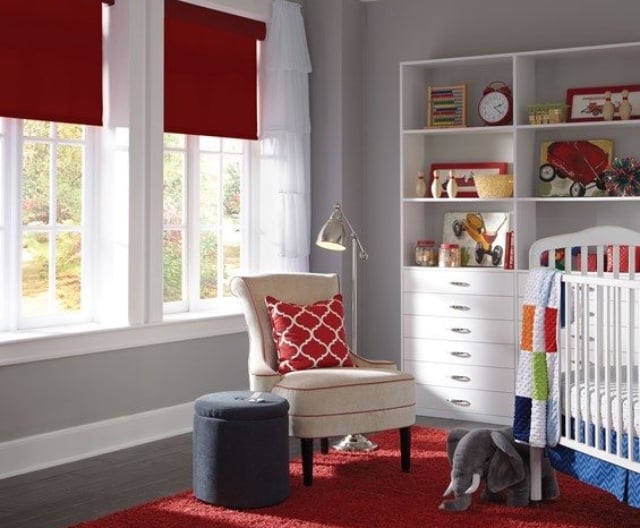 Serena remote-controlled window shades
Whether you want to keep out the heat of the sun or let in a little light, windows equipped with blinds or shades are key. But why adjust each window shade in the house by hand when remote-control shades are affordable and easy to use? Serena shades are the perfect fit for your smart home, letting you raise or lower the shades with a tap of your smartphone.
These shades are as easy to install as standard window shades, and anyone with a little DIY know-how should be able to set them up. They're battery-powered which means no cords or wiring, and because the batteries last 3 to 5 years, you won't find yourself replacing batteries regularly. And because there are no cables, they're completely safe for households with kids and pets.
The shades come in insulating honeycomb and simple rolling styles, with a variety of fabric and color options so they'll suit every home. Since setting them up and using them is as simple as can be, the only question is why you haven't added this convenience to your own home.
Price: Starting at $300.00 on Lutron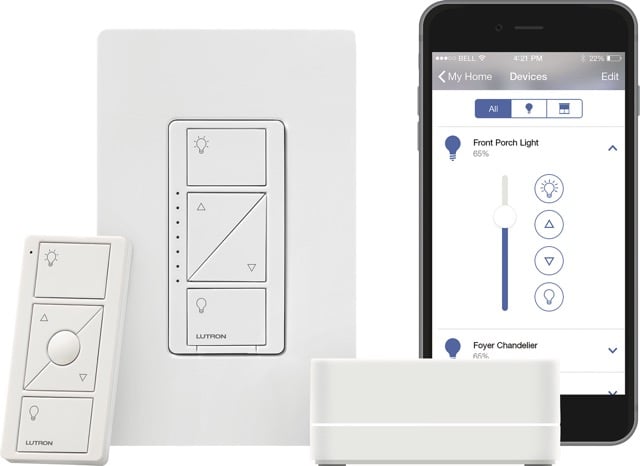 Caseta Wireless Smart Lighting Kit
You don't have to replace every light bulb in your home to get a smart lighting system. Instead, Caseta's smart light system replaces your light switches with connected switches which turns anything controlled by those switches into a smart device. All of your existing lights will work with Caseta — they're just smarter.
While these switches do require installation, if you have some electrical DIY know-how, you may be able to upgrade your lights without any help: Caseta switches are as easy to install as a standard light switch. Once your new switches are installed, you can easily control lights (and other gadgets) with the wall switch, or with your smartphone via Caseta's app (for Android and iOS) or a remote (included in Caseta starter kits). Beyond controlling your lights remotely, you can set schedules, geofencing that turns lights on or off based on your location, and use voice controls with Alexa, Google Assistant, or Siri.
It's a simple way to set up a whole-home smart light system.
Price: Starting at $99.95 on Caseta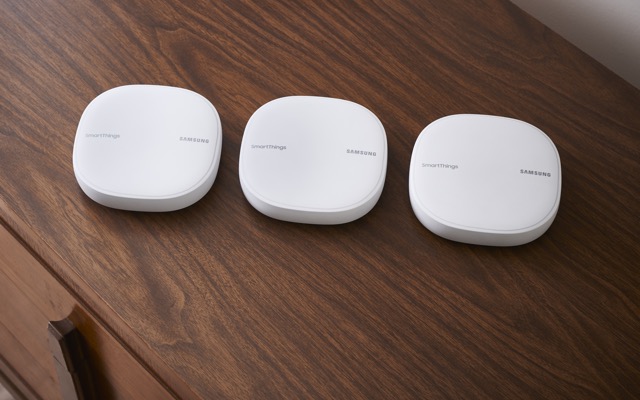 Samsung SmartThings home router and hub
WiFi lets us connect every device in the house without running a single cable — but it can also be unreliable. WiFi signals can be weakened by walls and other obstructions, so they may not carry through an entire household. That makes it pretty frustrating when you want to watch Netflix on one end of the house but your router is on the other.
Samsung's SmartThings WiFi routers fix that using mesh networking technology to cover your whole home with multiple routers working together seamlessly. Each router ($119.99) can work on its own to cover about 1,500 square feet, while a pack of three routers ($279.99) can cover 4,500 square feet. Even if you don't need more than one router for full home coverage, these are fantastic additions to your home network. By integrating Plume's AI-based technology, SmartThings routers can intelligently optimize your WiFi performance, so every gadget in your home gets the best possible speeds whether when you're streaming, downloading files or playing games. Parental controls let you keep your kids out of trouble, too.
But these routers also have a built-in SmartThings hub, which lets them control over 200 SmartThings-enabled devices using the SmartThings app (for Android or iOS).
All-in-all, this is a handy smart home multitasker.
Price: Starting at $119.99 on Samsung, check price on Amazon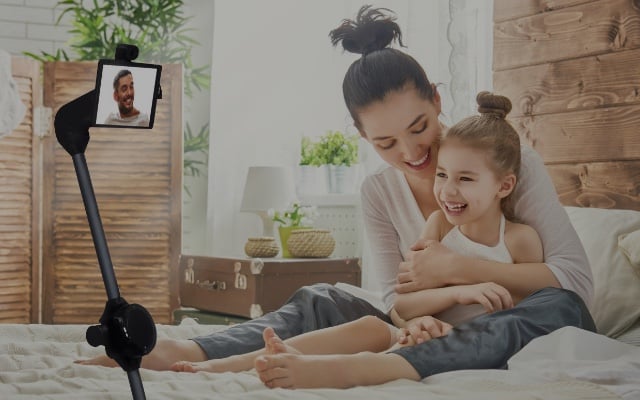 Ohmni Telepresence Robot
There are plenty of apps that let you video chat with friends and family, but the Ohmni Telepresence Robot goes beyond talking through a computer screen. Instead, the Ohmni is a screen mounted on a robotic base that can roll around to bring the conversation to anywhere in the house — making virtual chats more like real life chats.
It's designed for the sort of simplicity you need when communicating with the elderly or those who may not be terribly tech savvy. When you make a call with Ohmni, no one needs to answer: the robot automatically picks up and announces you're there. Just navigate the stable three-wheeled bot around the home to find and talk to your loved one. A 10" display and far-field speaker make it easy to see and hear the caller, while an ultra wide-angle camera and microphone let you see everything around the Ohmni. When you're done chatting, just drive the Ohmni to its docking station — when you get close, it will automatically dock to charge.
It's a great way to connect families, letting you have conversations just like you were in the room together.
Price: $1,495 on OhmniLabs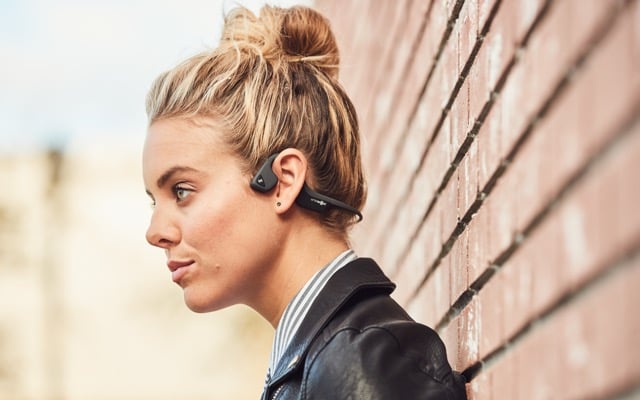 AfterShokz Trekz Air bone conduction headphones
Whether you're out for a jog or commuting to work on the subway, traditional headphones can be a problem. By blocking out ambient noise, you miss the sound of traffic or other things happening around you — and in some cases, losing that kind of situational awareness can be dangerous.
Headphones that use bone conduction technology like the Trekz Air send mini vibrations through your cheekbones to your inner ear, generating crisp sound. These headphones rest just above your ears rather than inside them, leaving your ear canal open to hear everything while listening to music or taking phone calls. These wireless headphones are made of lightweight titanium, which makes them comfortable enough that you may even forget you're wearing them.
With a six-hour battery life, they're perfect for working out or providing background music while you're at work.
Price: $149.94 on AfterShockz, check price on Amazon
[Image credit: relaxing at home via BigStockPhoto, AfterShokz OhmniLabs, Samsung, Senclo, Lutron, Omron, Philips, Lose It!]