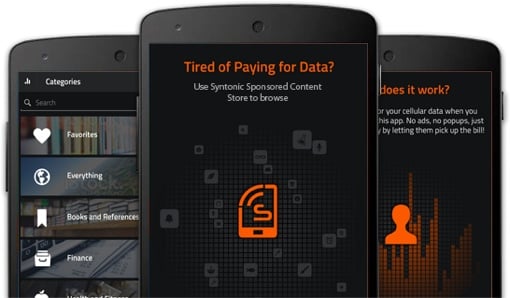 If you're an AT&T mobile phone subscriber, you'll soon be able to shop on your mobile phone without eating into your data allowance. This week, Seattle-based Syntonic Wireless announced its forthcoming Syntonic Sponsored Content Store, the first app to embrace the concept of sponsored data.
Syntonic is partnering with a handful of content providers – mainly e-commerce sites – to pay AT&T for the data you consume while installing their apps, shopping online stores, watching advertisements and more. According to The Verge, an early version of Syntonic's software shows access to sites like Amazon, Etsy and eBay.
The service will no doubt be useful to shop-happy AT&T subscribers, but it won't launch without controversy. Sponsored data is a violation of the Net Neutrality concept, which suggests all Internet traffic should be treated equally. If some content is free to access and some isn't, smaller sites will quickly find themselves at a disadvantage to the bigger corporations capable of footing the bill.
The Syntonic Sponsored Content store will launch later this summer for Android smartphones and tablets, with iOS support to follow. You can sign up for the invitation-only launch of the service by visiting the company's website at sponsoreddata.com.