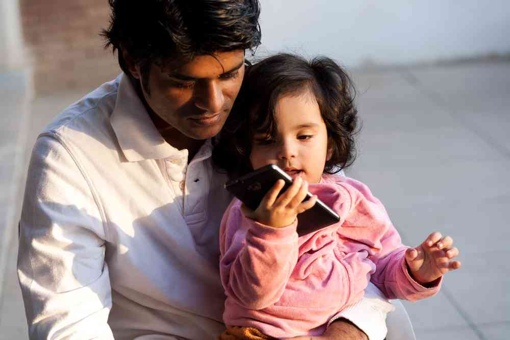 Big news for those who regularly make calls overseas: T-Mobile has just announced a new add-on to its Simple Choice plan called Stateside International Talk. For just $5 per month per account (as opposed to per line), you can make unlimited calls to foreign landlines in over 70 countries. Previously, T-Mobile had offered a similar international option for $15 per line.

"The old-guard carriers never take a holiday from sticking it to their customers," said notoriously combative T-Mobile CEO John Legere. "These guys have the gall to gouge you with fat charges every time you reach out to family outside the U.S. — even during the holiday season. How is that anything but pure humbug and greed? At T-Mobile, you can talk day and night without ever worrying about extra charges or overages."
As for the competition, Verizon offers a $20.00-per-month Call the World international bundle with 1,000 minutes and AT&T offers a $5-per-line plan that lowers international rates to $0.01 per minute. Sprint's international plan, meanwhile, gives you unlimited calling to Mexico and 9 other countries for $5 per line. In a head-to-head (-to-head-to-head) comparison, T-Mobile's new offer is the best value by far.
There's nothing new here for international travelers, though T-Mobile already offers great roaming rates. Simple Choice customers currently enjoy unlimited texts and data while in over 100 countries worldwide. Calls made overseas, meanwhile, are charged at a flat 20-cent rate.
The new Stateside International Talk is a promotional offer that lasts from today through the end of the year. Once added to a T-Mobile account, you can keep the benefits so long as you're willing to pay for it. To sign up, log in to your T-Mobile account or visit a T-Mobile store near you.
[Man using phone with daughter via Shutterstock]