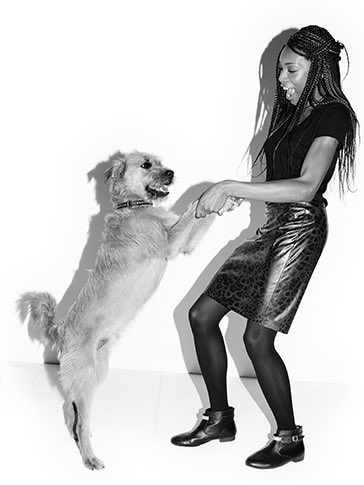 The problem with most family calling plans is that they don't offer a cost-effective way for pets to stay convected with the rest of your family. However, today T-Mobile announced Pets Un-leashed, allowing you to add an extra line for pets to the Simple Choice Family Plan for just $5/month.
And, since pets use connected devices differently than humans (at least, most humans), T-Mobile is unveiling a series of companion pet-friendly apps:
Fetch Freedom – This augmented reality version of fetch lets pets play even when you're not there to throw the ball
FitPet - So pets and owners can track and manage their fitness goals
Pet Tinder - Where pets can swipe to find their ideal breeding match (pet owner approval required)
Learn more about T-Mobile's new Pets Un-leashed plan in the video below. And if you visit the Pets Un-leashed, T‑Mobile is making a $1 donation per visitor to the Humane Society, up to $10,000. And that's no joke.
[Image source: T-Mobile]