Q: I have been doing some research looking for the best P&S digital camera with wide angle range for shooting interior photos for my real estate business. It will be in low light situations, but would like to be able to incorporate as much of a room in one shot without having to sync photos together.
Want to stay in the $300 range and want something compact that I can carry around easily. Any suggestions?
- Jacki
A: Real Estate photos can really test the limits of a camera. You'll want wide-angle, for shooting both interior shots and the exterior of the house and surrounding property. At the same time, a strong zoom will come in handy for capturing architectural details (or defects) along the upper stories and roofline. Lighting is also a challenge, as you know, since house interior lighting is rarely set up with a photo shoot in mind.
The best solution is a solid DSLR or ILC with wide-angle and zoom lenses, plus a specialized lighting kit. But all that gear can easily run you well over $1,000 and gets pretty bulky to carry around.
Fortunately, "super-zoom" point-and-shoots will do almost as good a job as a DSLR for far less money. And they'll fit in your bag.
My previous recommendation was the Panasonic DMC-FZ70. It has a super wide-angle lens (20mm equivalent) and an incredible 60x optical zoom (1200mm equivalent). The FZ70 also has a fast f2.8 lens and optical image stabilization that will help out quite a bit in poor lighting. Its 16MP sensor will provide more than enough resolution should you need to crop your images later. And for around $320 on Amazon, it was a deal any real estate agent would appreciate. Unfortunately, the FZ70 was discontinued and is now difficult to find, even on Amazon.
In re-researching the options, I've found it hard to find a camera I like as much, especially in the $300 range. Camera manufacturers have been ceding the lower-price point space to smartphones, focusing on the more profitable enthusiast and professional market. However, there are a couple of options out that will give real estate agents far more flexibility and image quality than a smartphone, at a still manageable price.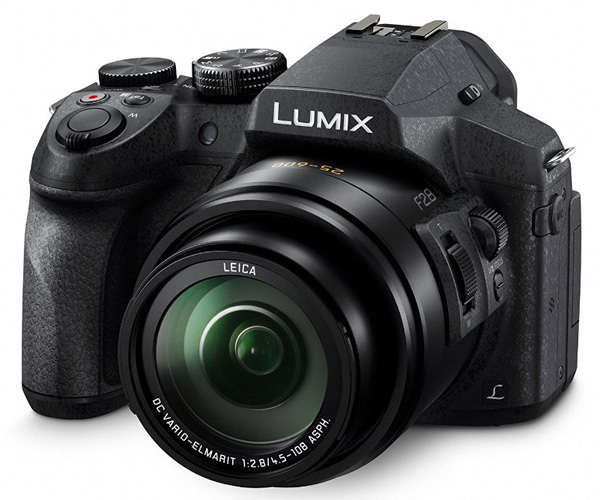 My top pick would be the Panasonic Lumix FZ300. It has a 25-600mm (24x zoom) that, while not up to the FZ70's range, should be more than acceptable for your indoor and outdoor shots. And its 12MP sensor has a constant f2.8 aperture across the entire zoom range. What this means in practice is excellent low-light handling whether you're shooting wide angle or full zoom. Twelve megapixels may seem like a downgrade from the 16MP FZ70, but picture quality is about much more than megapixels. That excellent low-light handling combined with upgraded image processing, autofocus and image stabilization will results in crisp, clear images with more than enough resolution for real estate listings or sales sheets.
The FZ300 also shoots 4K video, so you can do super-high resolution home walk throughs or panorama shots that will look fantastic on the latest 4K TVs (and future-proof you as 4K becomes standard in all TVs and computer monitors).
Other standout features of the FZ300 are its electronic viewfinder (in addition to the rear articulating LCD) for composing shots, and it is splashproof and dustproof so you can take it to those dusty construction sites without worry.
At $498 on Amazon, you get a lot for the money with the FZ300.
[UPDATE 6/15/17: The FZ70 is now available again on Amazon for $250, as is the recently-released successor model, the FZ80, for $398. The upgrades to the FZ80 include 4K video and a bump to 18MP. You're probably better off going with the FZ70 and saving $150 unless the 4K video is something you need. Between these models and the FZ300, it really is a balance of picture quality, price, zoom range and features. The FZ300 is weather-sealed, offers slightly better picture quality, better low light handling at longer zoom ranges and an articulating LCD. It was also recently picked as the Overall Winner by DP Review in their recent roundup of consumer long zoom compact cameras. On the flip side, the FZ300 has less overall zoom range than the FZ70/80 and is a fair amount more money. ]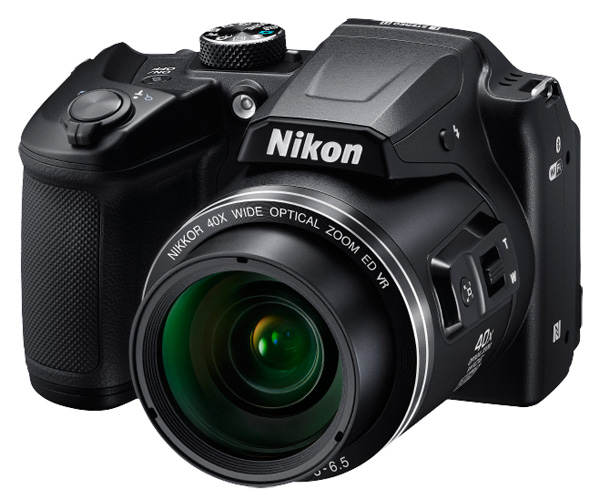 If you want to keep it around $300, your choices are limited. However, the Nikon Coolpix B500 offers a nice set of features for only $257 on Amazon. It has a 40x optical zoom lens (22.5–900mm equivalent) at f/3.0-6.5 and a 16MP sensor. More zoom and megapixels than the Panasonic, but less capable in low light, especially when zoomed. It shoots 1080p (but not 4K) video, and lacks the Panasonic's electronic viewfinder. The Nikon B500 takes AA batteries so you can always carry an extra set in your car's glove compartment and not worry about a dead battery when you get to your location.
- Suzanne