At the 2019 New York Toy Fair, we found toys that spark curiosity, teach coding, construction and creative design, and can even make you an internet star. And, best of all, they don't have to break the bank to do it.
To shave costs, more 2019 toys will work with the screens and smarts packed into smartphones and tablets. Free apps or websites enhance play with augmented reality (graphic overlays) and social media sharing. And the precision micro motors and sensors (both thermal and optical) which drive these things have come way down in cost thanks to massive orders from toy makers, which also helps keep high-tech toys affordable.
So what are the top tech toys to look for in 2019? We found 10 toys that are innovative, clever and incredibly fun.
Yulu #Snapstar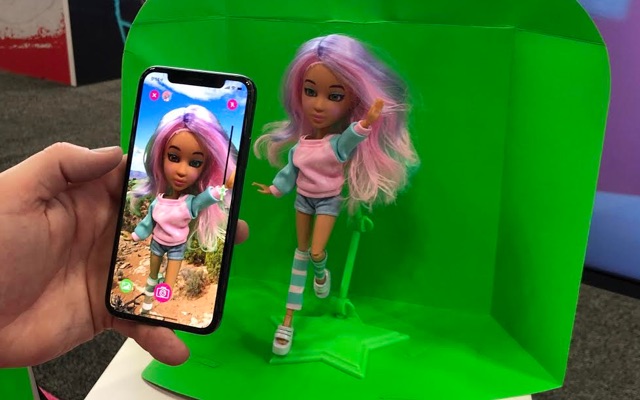 These fashion dolls come with a social influencer agenda. Like any doll, Yulu #Snapstar has several distinct characters with an array of optional outfits. But these well-articulated, multi-jointed fashionistas truly come into their own when posed in front of a green screen backdrop (supplied). Combined with the camera on your smartphone or tablet, kids can use the Snapstar app to customize the on-screen rendering of their plaything's looks and setting.
Then they can post the rad, augmented-reality enhanced results on Facebook and Instagram and maybe build their own celebrity influencer following — or just enjoy building their own photo album of looks. Snapstar's free software uses sophisticated, multi-point face tracking to fine tune the adjustments your child virtually makes to makeup, hairstyle, wardrobe and pose. The green screen backdrop (and stand) also encourages kids to drop the doll into an exotic setting or situation. How about a Paris fashion show runway?
Price: $14.47 at Walmart, with additional outfits for $4.47 each
Available: Now at Walmart, with other retailers coming in August
WowWee Fingerlings Narwhals and UNTAMED Legends Dragon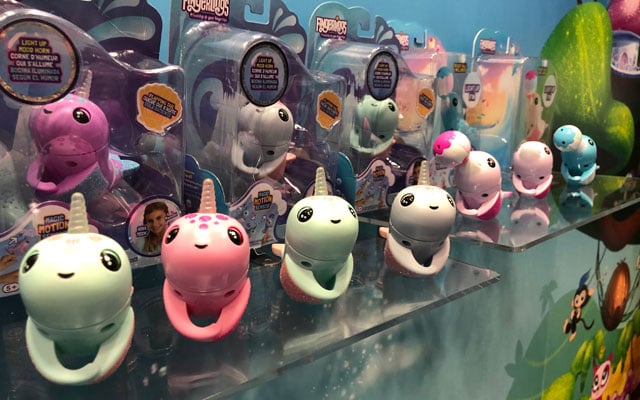 Not quite whales and not quite unicorns, these interactive, finger perched WowWee Fingerlings Narwhals respond to noise, motion and touch. Their "mood horn" illuminates in different colors depending on playmates' interaction. Likewise, their tails flap and eyes blink to tell you how they're feeling. Best of all, the Narwhals offer Magical Kisses that grow bigger and louder the longer you press their faces to your cheek.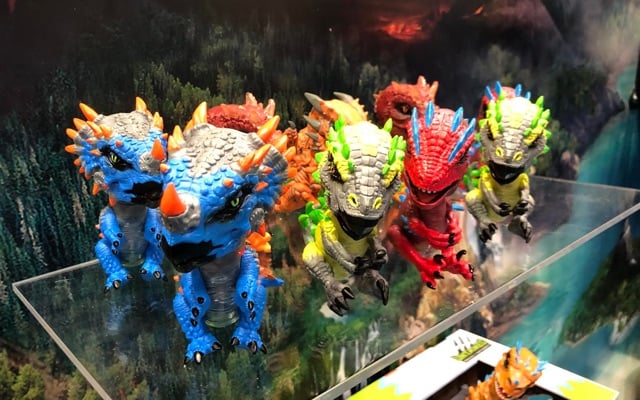 Also wow-weeing is a new UNTAMED Legends Dragon breed that responds ferociously to touch and motion, flapping wings with micro-motors and expressing mood with a color-changing chest. While WowWee made its reputation with more complex robots, chief technical officer David Sufer says "the challenge and fun today is offering toys with a few really cool features at an affordable price." (So devotees can then collect the whole set!)
Price: $14.99 for Narwhals, $39.99 for Dragons
Available: Narwhals available in March, Dragons available in August on Fingerlings.com
LEGO Hidden Side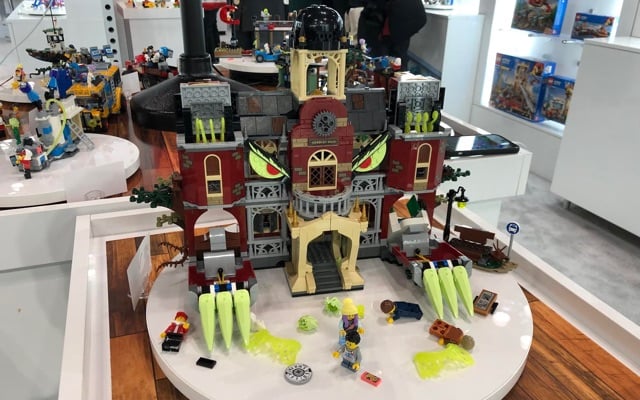 Haunted creatures are lurking inside the eight new tech-enabled LEGO Hidden Side construction sets. Kids will put them together with plastic parts (mostly LEGO blocks, natch) then animate and play with them in their new creation using an augmented reality app. It's a merging of physical and digital worlds that LEGO calls "fluidplay."
Just point a smartphone or tablet camera at the finished Hidden Side construct — options include a train depot, diner, school bus, cemetery — and virtual ghostly creatures start popping up on the device's screen. Sometimes they'll even appear to be physically peeking through the flap doors and windows of the building kits. Players are tasked with eliminating these creepy creatures with the help of app-tapped clues to locate and overcome them.
Price: From $19.99 for a small lab set to $129.99 for a large school house on LEGO.com
Available: This summer
Singing Machine Carpool Karaoke the Mic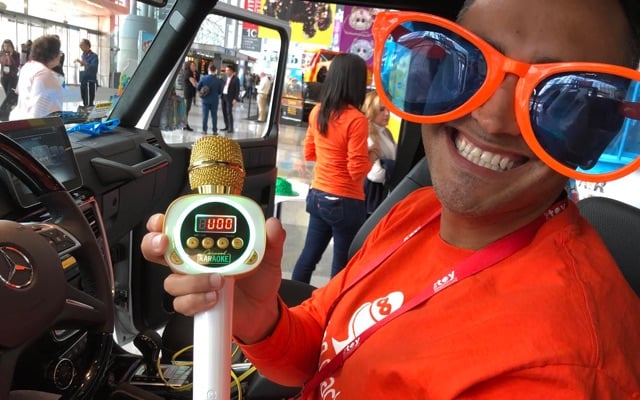 Literally billions of TV and YouTube viewers have caught late night CBS host James Corden doing Carpool Karaoke. And if you haven't, just image Corden crooning duets in a car with music stars like Adele, Bruno Mars and Paul McCartney.
This namesake Carpool Karaoke Mic wireless microphone from the Singing Machine Company aims to recreate the experience. The shiny gold cordless mic uses Bluetooth to pick up music from your smartphone — whether it's from YouTube, Spotify or Singing Machine's own $15 a month service. Simultaneously, an on-board FM transmitter outputs the blend of music and your overlayed live vocal so the combination plays through the car stereo system. "You have to tune around to find it, but there's always an open FM frequency in every town," noted Singing Machine product manager Chris Pacheco. Or, for clearest quality, run a cable (supplied) from the microphone to the car stereo's audio-input jack. This party maker runs 4-5 hours on a rechargeable battery (or indefinitely if plugged into a car power outlet). One note, the CK the Mic doesn't come equipped with auto-tune to sweeten up sour notes like the bigger Singing Machines can.
Price: $49.99
Available: This summer on SingingMachine.com
LeapFrog RockIt Twist and LeapFrog Go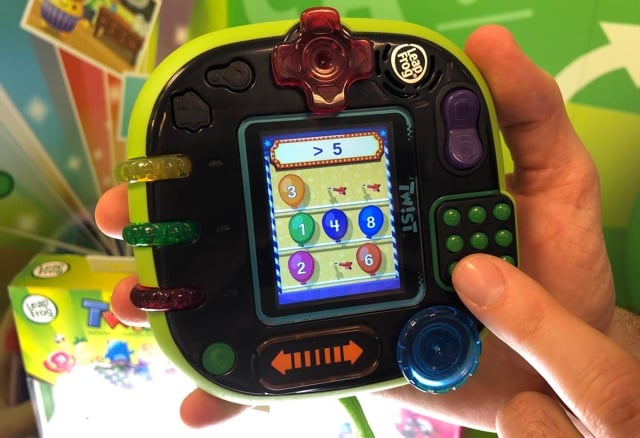 A cross between a portable game system and a motor-skills building busy box, LeapFrog's RockIt Twist has light-up buttons, spinners, sliders and switches surrounding a color display running cute edutainment games. It comes with 12 pre-loaded games, and more content is available as downloads.) Think play tools for the 4- to 8-year-old crowd, working on literacy, math, problem solving, science and creativity. RockIt Twister teaches responsibility too through three on-board digital pets that kids can play with and nurture.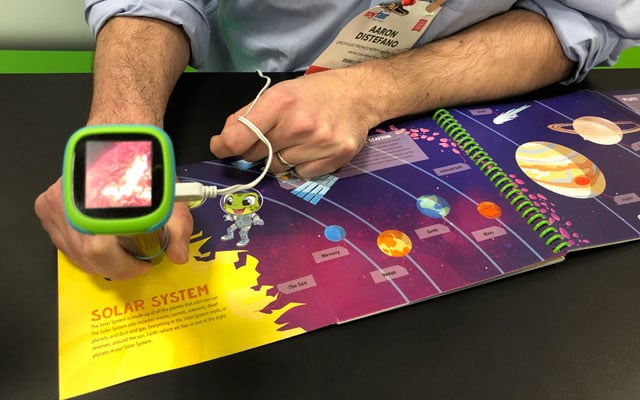 Skewing a little older, the LeapFrog Go wand is a snazzier, more portable alternative to the brand's binder-based LeapStart 3D multimedia book reading system ($49.99 on LeapFrog, check price on Amazon). The Go is a hand-gripped magic wand with a top-mounted color LCD screen, an optical sensor in the tip and a built-in speaker, which works in conjunction with LeapFrog's work 'n play books (now two dozen strong). Tapping the tip of the wand on coded page points starts the show, triggers user engagement and tallies performance. Content blends cartoon heroes and educational topics like math, reading and the sciences.
Price: $59.99 for RockIt Twist, $49.99 for Go
Available: Later this year on LeapFrog.com
Pictionary Air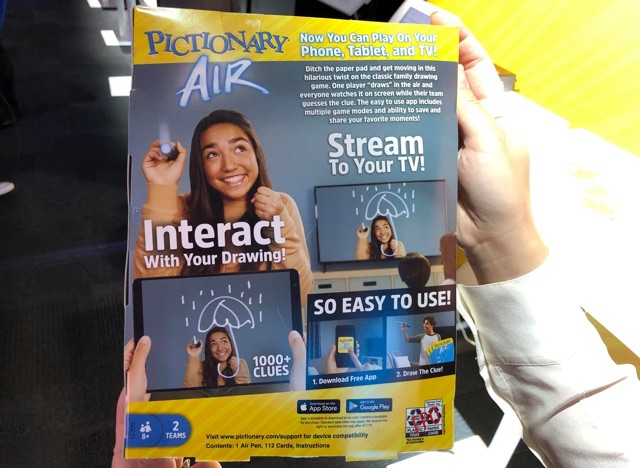 Mattel has updated the time-honored (aka old) word-guessing game Pictionary with a touch of augmented reality image creation with Pictionary Air. Instead of using paper and pen to draw picture clues for others to decipher, the player who's "it" draws the clue in the air with a light up pen. They aren't allowed to see the drawing while they're making it, which adds to the challenge.
The team that's guessing watches the air-drawn pictures come together on the screen of a smart device (a smartphone or tablet) that they're holding up to video-capture the game player's moves. The visuals also can be beamed to a TV equipped with Chromecast or AirPlay device (Apple TV or one of the new AirPlay-enabled TVs that were announced at CES 2019). And if watching the action live isn't enough, the images can be saved and shared on social media.
Price: $19.99
Available: June at Target, July at other retailers
Fisher-Price Think & Learn Code-a-Pillar Twist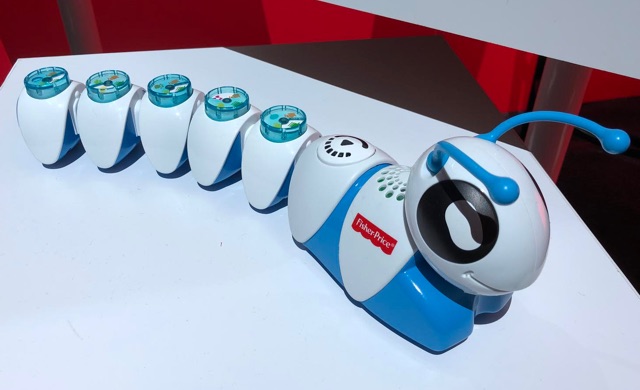 The Fisher-Price Think & Learn Code-a-Pillar was one of our favorite toys to teach kids coding concepts when it debuted in 2016, and the new version, the Code-a-pillar Twist continues to impress with its basic my-first-coding toy chops and 50-percent lower price tag. Preschoolers twist dials on each of the Code-a-pillar's seven segments to create a sequence of moves that the motorized critter then follows. It nurtures an intuitive sense of "if this then what" experimentation, critical thinking, problem solving and sequencing. More than 1,000 coding combinations are possible.
Price: $34.99
Available: This fall on Fisher-Price
Pai Technology PaiBotz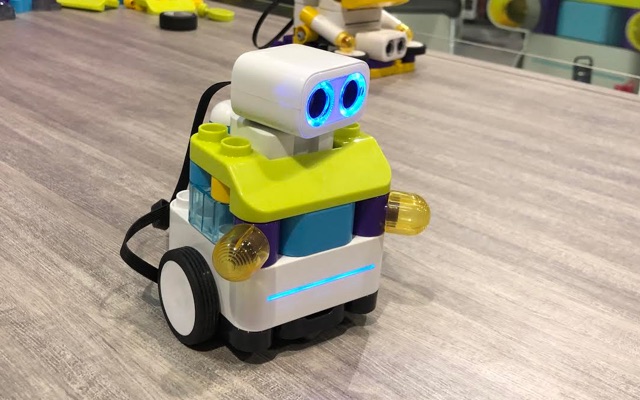 This next-generation PaiBotz construction kit piles on lots of hot button interests – including robotics, coding and augmented reality – into a toy for kids age 4 and up. The kit includes 150 construction pieces, two motors and a brain, which kids can combine into one of six possible robot designs.
Despite the daunting number of pieces, the robots are easy to put together: assembly is visually demonstrated step-by-step on a companion Pai Botz app for your smartphone or tablet. When complete, kids can steer the robot using the app as a controller or program PaiBotz to move independently. Programming is done through the app by sliding on-screen, task-coded blocks into a string of commands. Kids can also virtually race their robot. Point the app-loaded device's lens at the Paibot and watch a game field come to life with augmented reality characters, scenic props, obstacles and rewards.
Price: $99.99
Available: April 30, pre-orders available now on Amazon
[Image credit: Jonathan Takiff/Techlicious]