Responding to user feedback, Meta has added a new option in Threads' Privacy settings, allowing users to prevent their posts from being suggested on Facebook and Instagram. Currently, all your Threads posts are suggested in your Instagram and Facebook feeds by default.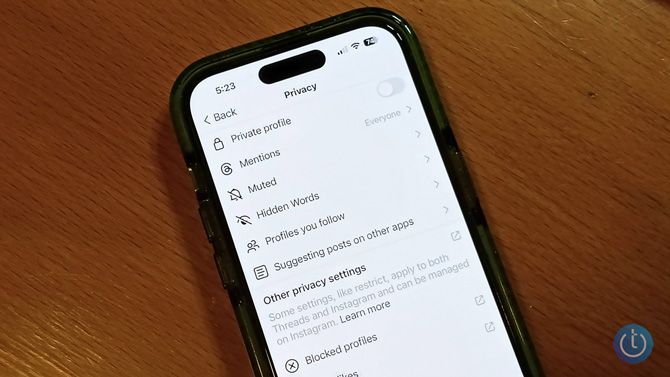 The decision to have Threads posts appear on Meta's other platforms was aimed at increasing engagement, especially after the new offering was seen struggling after its impressive initial launch. While many people might welcome this increased exposure, that's not true for everyone. Threads just started providing users with the ability to opt out of sharing posts on Instagram and Facebook.
The option 'Suggesting posts on other apps,' now visible in most Threads accounts, gives users the choice to keep their activity separate from Facebook and Instagram, individually or collectively.
To set your Threads suggestion preference:
Go to Profile (person icon).
Go to Settings (seen as 2 horizontal lines just above your profile picture).
Select the Privacy setting.
Scroll down to the Suggesting posts on other apps category. This option allows you to unsubscribe from Facebook and Instagram individually or from both platforms.
Toggle off the switch next to Facebook and Instagram.
The feature has started rolling out publicly for iOS and Android apps. So, if you don't see the option for your profile now, it will be there soon.
[Image credit: Techlicious]
As a lifelong tech enthusiast, Hemant Saxena is always looking for the latest gadgets that intersect with his hobbies. For more than a decade, he has been writing about consumer gadgets, popular apps, and social media tips for publications, including Windows Club and Techmate Tricks.