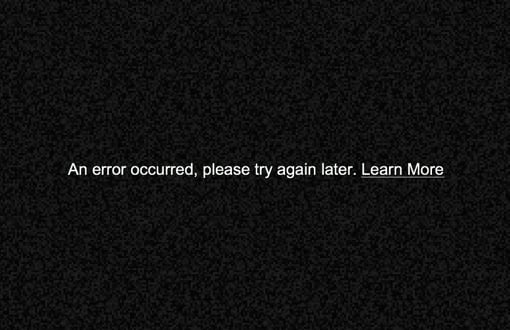 YouTube is preparing to launch a new paid subscription video service that will render a small percentage of the site's most popular free music videos unplayable, Billboard is reporting.
"Our goal is to continue making YouTube an amazing music experience, both as a global platform for fans and artists to connect, and as a revenue source for the music industry," a YouTube spokesperson said in a statement. "We're adding subscription-based features for music on YouTube with this in mind -- to bring our music partners new revenue streams in addition to the hundreds of millions of dollars YouTube already generates for them each year."
The main snag in the plan: Google is having difficulty reaching a revenue sharing agreement with some of the leading independent labels on the site. As a result, YouTube will disable videos from these labels in a matter of days. Affected artists include big-name indie acts like Adele, Arctic Monkeys and Vampire Weekend.
"YouTube executives argue that they cannot offer music on the free service without it also being available on the paid service as this would disappoint its subscribers," Billboard's Yinka Adegoke explains.
YouTube's new subscription service is expected to be launched fairly soon, though pricing and a specific launch date are not yet known. It's rumored that it will feature both full albums and the ability to download videos for offline watching.