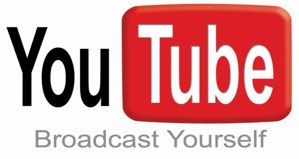 Back when I lived in Boston, YouTube was a pretty regular part of my daily commute. On the walk to the train station, I'd start watching some uploaded gameshow from 25 years ago or a clip from The Kids in the Hall. But once underground, I'd lose my Internet connection and the fun would stop.
I can't tell you how often I've wished to make YouTube videos available offline. Now, many years later, it looks like my wish is about to come true: In November, YouTube will be adding a new offline feature to its mobile apps.
"This is part of our ongoing updates to give people more opportunities to enjoy videos and channels on YouTube mobile," Google explained in a blog entry yesterday.
According to the details (as reported by AllThingsD), you'll be able to download and save clips to your phone for up to 48 hours. That way, you can continue to watch videos on the subway, on the airplane or anywhere else YouTube streaming might not be readily available.