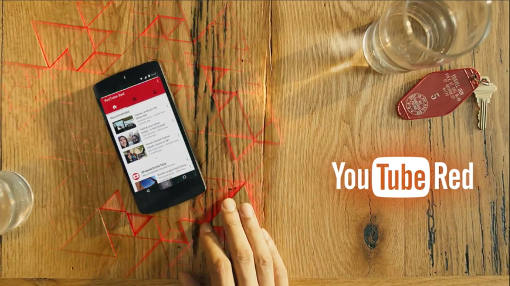 Uninterrupted, ad-free movies and videos are coming to YouTube starting Oct. 28 in a new monthly subscription service called YouTube Red. The " ultimate YouTube experience" will cost $9.99 per month, the same price services like Spotify or Apple Music charges for music only.
What perks can you get from YouTube Red? First and most important, watch ad-free videos, because nobody like those pesky ads. YouTube Red also lets you download videos to your mobile devices so you can watch them offline — handy when you want to watch a video without having to stream it. And, the new service lets you play videos in the background, so you can keep working while listening to the video's audio.
Beginning early next year, YouTube Red subscribers will also have access to members-only original series and movies from some of the biggest names on YouTube. New series and movies include "Scare PewDiePie," "Sing It!," "Lazer Team," "A Trip to Unicorn Island," an untitled Joey Graceffa series, a 360 series from MatPat of Game Theory, "Single by 30," an untitled CollegeHumor project, "Fight of the Living Dead" and "I Am Tobuscus."
Your Red subscription also includes access to YouTube Gaming, YouTube Music and YouTube Kids,
Try YouTube Red for free with a one-month trial subscription starting Oct. 28. Subscriptions cost $9.99, which can access on all of your devices by signing into your YouTube account.
Learn how to watch movies on your TV with five easy ways to get streaming movies to your TV. Looking for other music streaming options? Find out who offers the best music streaming services.
[Image credit: YouTube]