The Best Music Streaming Services
Techlicious editors independently review products. To help support our mission, we may earn affiliate commissions from links contained on this page.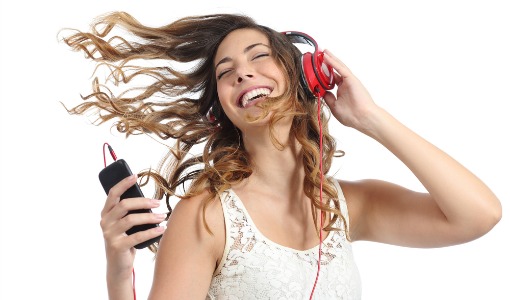 Owning a library of music on physical media is rapidly becoming an anachronism. Physical album sales have been plummeting since we first plugged our earbuds into iPods, and digital downloads are now on the decline, too.
Instead, Americans are streaming their music online via a growing crop of music services that offer infinite choices for listening to and discovering new music.
Pioneer streaming services Pandora and Spotify remain the heavyweights of the industry with 80 million and 60 million listeners respectively. But internet radio services such as Slacker have gained traction thanks to their music discovery features, while curated streaming sites such as Songza offer what may be the killer app of streaming 2.0: songs and channels hand-picked by humans and based on themes and moods.
On the flip side is YouTube, the top destination for music streaming with over 1 billion unique monthly users. YouTube is great for hunting down that super obscure B-side song with the banned video, but it pales in comparison to other services when it comes to playlists and music discovery.
So what should you look for in a streaming service? We dug into the Internet to find the best music streaming services based on these factors:
Song library Most of the major streaming services clock in with similarly sized song catalogs — 20 million or more, covering a good range of genres, hits and rarities.
How can you find new music? A radio feature that lets you build customized channels based on songs or genres you like is handy for discovering new music, as are playlists curated by real people, whose skills outstrip machine algorithms in building particular vibes or themes.
Offline access If you can't get online, you may still want to be able to access your music library.
Sound quality A 320 kbps bitrate offers excellent sound quality for most listeners when played from a computer on speakers. Audiophiles may prefer higher bitrates.
Best Curated Music: Songza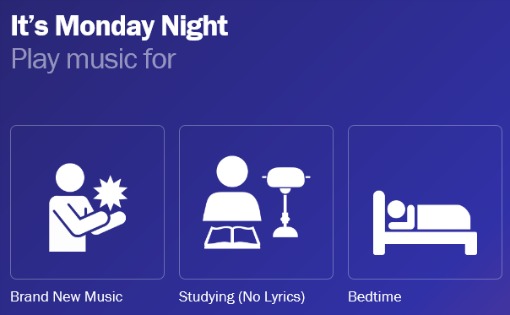 The killer feature of this music recommendation site is its human-curated playlists based on mood, activity, genre, era and "situations" from breaking up to waking up and themes as specific as barbecues or pregame. In fact, Songza's strictly about its playlists; you can't search for particular songs or artists, although you can browse from a mind-boggling selection of soundtracks and musical vibes.
Songza Daily's Tumblr-esque design showcases the editors' playlists of the day, quirkily titled ("The ultimate songs from Piscean musicians") or chosen for timeliness ("The best original songs from the Oscars 2015"). You'll also find clips of interviews and single songs interspersed with retro photos.
You can star favorite playlists or click through to similar playlists. Rating particular songs with a thumbs up or thumbs down improves its Concierge feature, which recommends particular songs and styles based on time of day and your liked and disliked songs. Our personal favorite that just kept giving? "Your Personal Indie Rom-Com," which ran through dozens of grungy, riff-laden, highly nostalgic hits.
Sound quality: 128 kbps — average quality on desktop and mobile
How can you find new music? Pick your mood, activity, genre or era, and Songza suggests the rest.
Is it available offline? No
You'll love: The curated playlists and soundtracks for times and moods as particular as "Kitchen Dance Party."
But: There's no search function to find particular tracks or artists, nor the ability to build your own playlists. You'll have to trust that the humans behind this digital music service will post songs that will suit your day.
Can you listen to it on your phone? Yes: Android, iOS, BlackBerry 10, Windows 9
Price: Free with ads and max of six song skips per week; $0.99 per week ad-free, 12 song skips per week
Site: songza.com
Best Radio: Slacker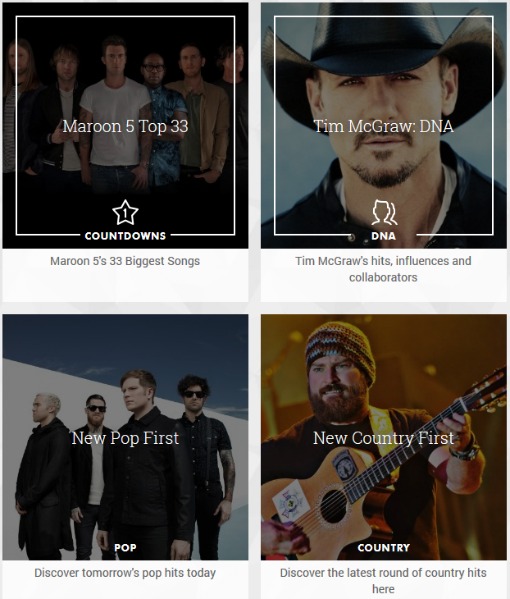 There's no shortage of internet radio with stations personalized around your personal music tastes, but Slacker is our favorite for its minimal, discovery-centric home page. Hit the search box with an artist, song, genre or activity; entering "writing" (while writing this article, self-referentially enough) turned up an eponymous song by Woody Allen as well as an eclectic selection of stations including an ambient electronic station called Mensa Mix and Going Steady, a collection of love songs.
Like Songza, Slacker's channels are curated by real people with a goal, as the site says, of forging those unexpected connections between songs that are the foundation of great radio. We love Slacker's non-music channels, including live radio, news, sports and weather.
Sound quality: 320kps — excellent quality for mobile listening and very good quality for desktop, but not up to full audiophile standards.
How can you find new music? Create radio stations from familiar artists, or browse 200+ stations of pop, rock, electronic and more.
Is it available offline? Yes, paying subscribers can download songs, stations or playlists.
You'll love: Being able to stream particular artists and songs on demand and listen to curated stations, news and sports.
But: Finding songs by activity, such as working or cooking, didn't always turn up soundtracks as pleasing as those Songza provided.
Can you listen to it on your phone? Yes: Android, iOS, BlackBerry, Windows
Price: Free version with ads and max of six song skips per hour; $3.99 for ad-free and unlimited skips; A Premium subscription at $9.99/month allows users to search for specific songs and stream playlists, albums and stations offline on mobile devices.
Site: slacker.com
Best All-Rounder: Spotify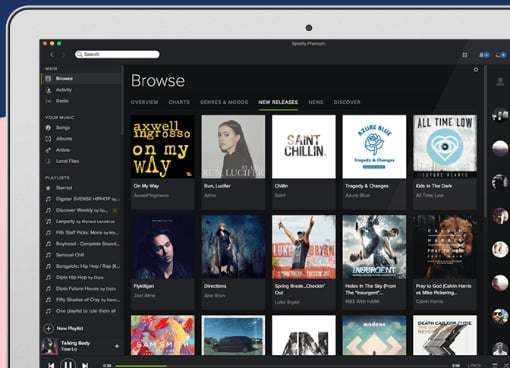 The juggernaut of music streaming counts personalized radio, on-demand music, people-curated playlists and a social feed among its feature set. Of all the services, Spotify probably apes the sensation of using your own music collection the best. You can easily save artists or albums to your library from a one-click Save tab, while Spotify's clean, comprehensive interface always shows your playlists for easy scrolling. Drag and drop songs to create playlists, or browse and save other user-created playlists.
If you're stuck for listening inspiration, Spotify updates its home page daily with human-curated playlists for various moods such as "Weekend Hangout" or driving-friendly tunes.
With a song catalog clocking in at over 30 million and licensing deals in dozens of countries, Spotify covers an excellent range of independent artists and electronic music as well as major pop and rock stars. Its catalog includes an exclusive for Metallica, although a few other major artists have removed their music from the service in high-profile fallouts over royalties.
If you're the proud owner of a large digital music collection, Spotify supports uploads of up to 10,000 of your tracks into your Spotify library.
Sound quality: 96 kbps — acceptable quality for mobile; 160 kbps — standard quality on desktop; 320 kbps for premium subscribers — high quality on desktop
How can you find new music? Create a radio station based on an artist or song, or browse the curated playlists.
Is it available offline? Only for premium subscribers
You'll love: Saving artists by playlists, which means you can browse your collection much as you would a library you owned.
But: Notable omissions from its catalog include Taylor Swift, The xx and Radiohead's post-2011 albums.
Can you listen to it on your phone? Only premium subscribers: Android, iOS, BlackBerry, Windows
Price: Free for ad-supported version; $9.99 for premium version with offline playlists and smartphone listening
Site: spotify.com
Best Online Music Locker: Google Play Music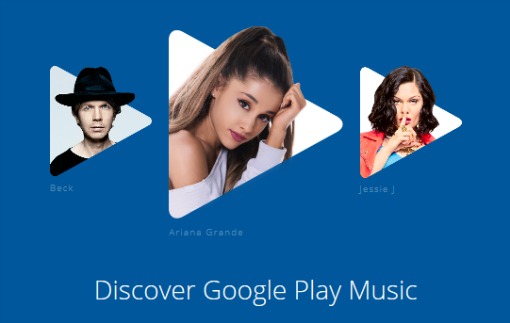 If you're as attached to your digital music collection as you are to the infinite amount you could store in the cloud, a streaming service that offers online backup for the tunes on your hard drive could be your best bet.
Once you upload your tracks to Google Play Music All Access, they're accessible on any device from anywhere in the world — a neat way to bring your music collection wherever you are without having to fuss around with USB sticks.
Like Spotify, Google's 30-million-track catalog covers a great range of rarities and hits, including artists who've snubbed Spotify such as Thom Yorke's band Atoms for Peace. If you can't decide what to listen to, the service offers a Concierge feature (like Songza, which Google purchased last year), where Google's algorithms try to predict what tracks constitute, say, a "Chardonnay soiree." As seems de rigeur for any self-respecting on-demand music service, there's also a radio customizable by artist and your own taste.
Along with this lineup of Spotify-esque powers, Google Play Music All Access currently offers one final arrow in its bow. Signing up now gives access to the invite-only beta of YouTube Music Key, a paid add-on that lets you stream music ad-free from YouTube's gargantuan collection of classic tracks, rare mixes, hit singles, bootlegs and other unofficial takes. (Nonsubscribers can sign up for a YouTube Music Key invitation at YouTube).
Sound quality: 320 kbps — excellent sound quality on desktop and mobile
How can you find new music? Try the Concierge recommendation feature or the customizable radio.
Is it available offline? Yes
You'll love: The ability to upload 20,000 tracks you can access anywhere, along with your streaming library.
But: There are no social features, so it's not as easy to share music with friends or followers.
Can you listen to it on your phone? Yes: Android, iOS
Price: $9.99 per month (no free option)
Site: play.google.com
Best Sound Quality: Tidal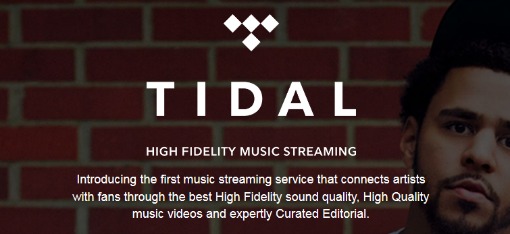 If you're a serious music listener with the speakers to match, this celebrity-owned service launched by Jay-Z could be the high-fidelity streaming service you've been searching for.
Along with streaming music at a CD-quality, loss-less 1,411 kbps—all the better to hear the shades of percussion and detail of the high notes—Tidal claims it will have first dibs on music videos from stars like Rihanna and Beyonce.
The service also offers on-demand access to 25 million tracks, playlists curated by music journos and 75,000 music videos. It's all accessed via a Spotify-esque web-based player, allowing similar playlist creation and the ability to build your own music library by starring artists and albums you like.
While Tidal hasn't received the warmest reception, audiophiles with high-end speakers may find it compelling enough to offset the cost, double that of Spotify.
After all, when Neil Young launched high-fidelity streaming service Pono last year, uptake was low, and the service still only has 2 million tracks — peanuts in today's crop of streaming services. But as ultra-fast internet begins to creep across the United States, funneling super-high-bandwidth music down the fibers just might become a more popular — and affordable — business model.
Sound quality: 1,141 kbps for $19.99 per month — extremely high quality; 320 kbps for $9.99 per month — very good quality on desktop and mobile
How can you find new music? Browse the playlists and recommendations curated by its panel of music experts.
Is it available offline? Yes
You'll love: The high-fidelity, CD-quality sound or exclusive content such as music videos from pop stars (even if thus far, they've been promptly pirated and posted on YouTube).
But: For the average customer, Tidal's uber-high sound quality may not be worth its price, especially compared with similar competitors.
Can you listen to it on your phone? Yes: Android, iOS
Price: $9.99 per month for 320 kbps; $19.99 per month for CD quality
Site: tidal.com
Streaming Music Services Compared
Songza
Slacker
Spotify
Google Play Music
Tidal
Song catalog
20 million
13 million
30 million
30 million
25 million
Radio?
Yes
Yes
Yes
Yes
No
Playlist creation?
No
Yes,for Premium subscribers
Yes
Yes
Yes
Offline listening?
No
Yes, unlimited tracks
Yes, for Premium subscribers: 10,000 tracks
Yes
Yes, unlimited tracks
Sound Quality
128 kpbs
320 kpbs
320 kpbs
320 kpbs
1411 kpbs
Platforms
Android, iOS, BlackBerry 10, Windows, desktop
Android, iOS, Windows, desktop
Android, iOS, BlackBerry 10, desktop
Android, iOS, desktop
Android, iOS, desktop
Price
Free with ads; $0.99/week ad-free
Free with ads; $9.99/month ad-free and Premium features
Free with ads; $9.99/month ad-free and premium features
$9.99/month
$9.99/month for 320kpbs; $19.99month for CD-quality
[Woman listening to music via Shutterstock]
Updated on 8/27/2015 with correction to Songza bit rate
Discussion