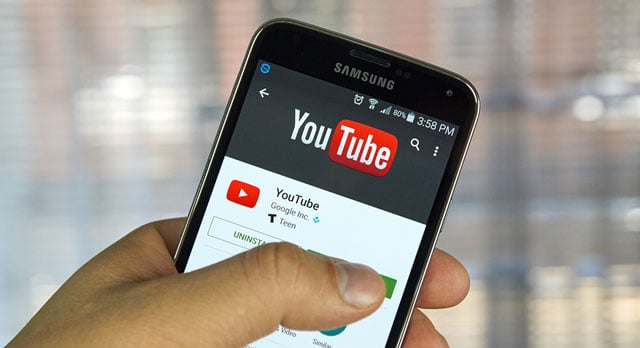 If you need a break from this season's holiday shopping, YouTube has just the thing: a roundup of the most-watched videos of the year. These 10 videos alone have amassed 550 million views and 25 million hours watched. So just what's topped the charts—and have you missed out on any of the hottest videos in pop culture this year?
---
1. Adele Carpool Karaoke

Carpool Karaoke—which is just what it sounds like—is a regular feature of James Cordon's Late Late Show. This karaoke session with Adele in London was one of the highlights of the year, with 136 million views.
---
2. Pen-Pineapple-Apple-Pen

Some things can't be explained, they have to be seen. Such is the case with Piko-Taro's odd but catchy Pen-Pineapple-Apple-Pen.
---
3. What's inside a Rattlesnake Rattle?

What's Inside? started as a science project, but now it's one of the most-watched channels on YouTube. The premise is simple: cut something open to find out what's inside. In this video, they check out just what's in a rattlesnake's rattle.
---
4. Nike Football Presents: The Switch

What would happen if famed soccer player Cristiano Ronaldo had to start his career from scratch? This clever video from Nike shows just what determination can do.
---
5. 12-Year-Old Ukulele Player Gets Golden Buzzer

Who doesn't love the story of an underdog? When 12-year-old Grace VanderWaal walked on to the stage of America's Got Talent with a ukulele and an original song, no one knew what to expect. She got a Golden Buzzer for this performance and went on to win Season 11.
---
6. Water Bottle Flip Edition

How long did it take to the Dude Perfect team to hone their water bottle flipping skills? We don't know, but we're impressed.
---
7. Channing Tatum & Beyonce's "Run The World (Girls)" vs. Jenna Dewan-Tatum's "Pony"

Lip syncing is serious business, as the celebs on Lip Sync Battle can attest. This over-the-top lip sync dual between husband and wife duo Channing Tatum and Jenna Dewan-Tatum really has to be seen to be believed—though we do think he had an edge with a surprise guest singer.
---
8. Donald Trump: Last Week Tonight with John Oliver

They couldn't ignore him forever: the Last Week Tonight team tackled the subject of Donald Trump during this year's primaries.
---
9. THE $21,000 FIRST CLASS AIRPLANE SEAT

What do you do when you get a free upgrade from business class to first class on Emirates? A ticket that would usually cost you $21,000? If you're Casey Neistat, you film the whole thing.
---
10. Brothers Convince Little Sister of Zombie Apocalypse

This is either the best prank ever or the worst prank ever; it's hard to decide which.
---
And if you're looking for more ways to procrastinate from holiday prep, here are the top ten ads of the year:
And the top ten music videos of the year:
Your to-do list can wait until tomorrow. There's YouTube to watch!
[Image Credit: YouTube via BigStockPhoto]