We may earn commissions when you buy from links on our site. Why you can trust us.

The Best Affordable Outdoor Speakers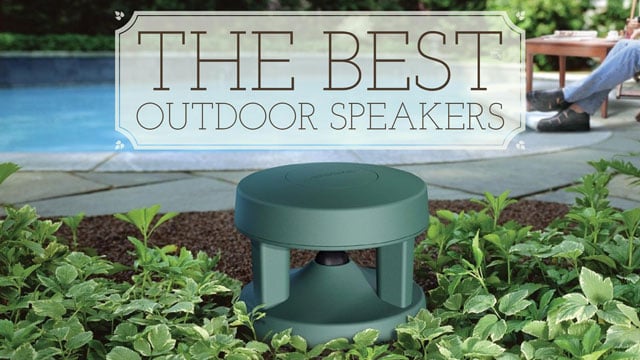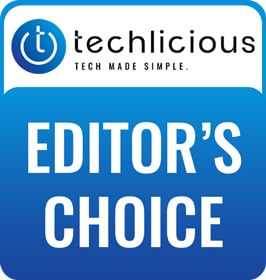 Summertime means more time spent outdoors. Whether you're firing up the grill, taking a dip in the pool or just enjoying the sun, listening to your favorite tunes (or the afternoon's baseball game) makes it that much richer. But the tinny sound from a smartphone speaker just won't do, and because your smartphone isn't very loud, your music won't go far.
You have options. The easiest is a portable Bluetooth speaker that pairs with your smartphone, tablet or computer. Wireless speakers are convenient and portable, making them a great choice for a camping trip or afternoon picnic. Waterproof and weatherproof speakers can handle playing out by the pool or at the beach. And while wireless speakers are designed to provide sound on the go, they're a solid option for home use, too. If you want a no-installation speaker to use anywhere you are, they're ideal, although their sound quality isn't the best, especially in large spaces. Still, with solid speakers starting around $100, wireless speakers can be budget-friendly options.
The other option for outdoor listening is wired speakers, either stealthily hidden in the landscape or mounted on your patio. Though these require installation, they deliver the best sound quality and volume. Because installed speakers live outdoors year round, it's essential to pick a speaker designed for the outdoors. These speakers are built to handle outdoor conditions like heat and rain, while indoor speakers left outside will eventually fail in the elements.
Installed speakers require a bit of extra equipment. You may also want an outdoor control panel so you aren't constantly running inside to adjust the volume. Your new speakers will need a wired connection to your A/V system in the house and power wherever you mount them. Not sure whether you have the DIY savvy to install your own speakers? It may be best to go with a professional installer to ensure it's done right. The price tag for all this is higher than that for wireless speakers. You can expect to spend several hundred on the speakers themselves and more if you need an A/V system or professional installation.
No matter which option you choose, most urban areas have noise restrictions after certain hours. Place your speakers to direct the sound toward you rather than toward your neighbors — and even so, you'll likely need to limit volume late at night.
Now let's dig into our top speaker picks to help you get started.
Portable speakers
If you want to take your music on the go, indoors or out, these speakers are our favorite options.
Best Portable Sound: Riva Turbo X

If you're looking for a powerful, high-end wireless sound system that can go wherever you do, the Riva Turbo X is your solution. The Riva's Trillium technology provides multidimensional surround sound that can play up to 100 dB, which is more than enough sound to fill most spaces. It connects wirelessly to your computer or mobile device via Bluetooth for a no-installation connection. The battery lasts 26 hours at 75 dB — longer if you play more quietly — and the unit has a USB port to charge your gadgets.
At 3 pounds, this speaker is bulky. That's not a problem if you're using it for backyard barbecues, and so long as you don't mind the weight, it'll be a great beach companion too. Remember not to leave the Riva outdoors or by the pool; while it's water-resistant, it isn't waterproof, and it won't hold up to the elements if left outside indefinitely.
Price: $234.93 from Amazon
Best Portable Waterproof Speaker: UE Roll 2

If you're looking for the ultimate in portability plus the ability to survive a dip in the pool, the UE Roll 2 is perfect. This disc-shaped Bluetooth speaker weighs in at just 10 ounces, making it lighter than a can of soda, but it still puts out solid sound. It's not as loud as the Riva, but you can stream to as many as three Rolls at once to boost the volume. Despite its petite size, it still provides an impressive nine hours of battery life.
A bungie on the back lets you can hang or attach this speaker to anything, from your bike to your backpack. It's waterproof with a IPX7 rating, meaning it can be submerged in up to a meter of water for up to 30 minutes. It comes with its own pool floatie so you can let it lounge in the water with you. Best of all, the price is right: The UE Roll 2 comes in at just under $100. If you want to spend a little less, you can find the original UE Roll for around $70. It's also a solid speaker offering similar performance, but it can't match the Roll 2's volume, and you'll have to provide your own pool floatie.
Price: $99.99 from Amazon
Wired outdoor speakers
If you're going to do your listening in mostly one place — say, grilling on the patio or enjoying your back yard — you'll want to investigate the superior sound these installed speakers can provide.
Best Hide-in-Plain-Sight Speakers: Bose Free Space 51

If you're interested in the best possible sound, you need to spend a bit more on speakers and installation. While brand and sound quality both play a big part in pricing, you're likely to find that the most expensive outdoor speakers are the ones that stay stealthily out of sight — and that's what puts the Bose Free Space at the top of the price list. However, what you're paying for is the best in outdoor sound quality.
These in-ground or on-ground speakers are perfect for hiding in the yard or garden, where their dark green color easily blends into the surrounding landscape. Each speaker provides even, 360-degree sound coverage with rich sound at both high and low frequencies. As you would expect from an outdoor speaker, these have no problem with wind, snow, rain or ice. They're backed by a five-year warranty. If the Bose Free Space 51 speakers fit in your budget, this is an investment the audiophile in you will appreciate.
Price: $449 per pair from Amazon
Best Speakers for Blending In: Klipsch AWR-650-SM All Weather 2-Way Speaker

If you aren't a fan of the squat, round Bose speakers but want low-key speakers that blend into your environment, the Klipsch speakers may be just the ticket. Designed to look like rocks — buy them with a granite or sandstone finish — these weather and UV-resistant speakers offer high-quality wired sound without bulky mounted boxes.
While $229 per speaker isn't cheap, dual tweeters and woofers inside the AWR-650-SM allow for stereo sound and plenty of volume with only one speaker. In an extremely large space, you may find you need a second speaker, but a single speaker will be sufficient for most uses, making these speakers a value compared to their Bose counterparts. Still, the biggest advantage of the Klipsch speakers is definitely their design, which gives you great sound quality without any obvious sound source.
Price: $229 each from Amazon
Best Mountable Speakers to Match Your Decor: Boston Acoustics SoundWare

These petite speakers are just 4.5 inches square. With a single driver and tweeter in each speaker, they don't put out the biggest or best sound, but you get solid sound quality.
The biggest win for these speakers is their versatility. They have more mounting options than any speakers on this list, so you can put them nearly anywhere you want. The unique mounting bracket lets you place them flush in a corner, flat on a wall or angled up to 30 or 45 degrees on any flat surface. They can also be painted, so you can match them to your current paint colors to completely blend in or contrast with your decor.
The SoundWare speakers are sold individually, so if you want multiple speakers, you'll have to buy more than one.
Price: $89.35 each from Amazon
Yamaha NS-AW150WH 2-Way Indoor/Outdoor Speakers

For buyers on a budget who don't need the portability Bluetooth offers or want louder sound than budget Bluetooth speakers offer, these Yamahas cover the bases. Their looks aren't particularly exciting, but these mountable speakers provide good sound clarity for anyone on a budget. They won't blend into the decor like the SoundWare speakers, vanish into the garden like the Klipsch speakers, or offer the sound quality of the Bose speakers, but they offer solid performance and clear sound for less money than anything else on this list.
At $74.99 per pair, these speakers represent an affordable upgrade to your outdoor entertainment system — so why not? If you need more speakers to cover more area, you can buy them in a pack of four ($139.95) or six ($209.95) for even greater savings.
Price: $74.99 per pair from Amazon
With the right outdoor speakers, you're set to enjoy the outdoors all summer long without forsaking the comforts of your sound system.
[Image credits: Boston Acoustic, Klipsch, Bose, Riva, Logitech, Yamaha]
Updated on 7/28/2016 with new product picks
---
Discussion