Best True Wireless Earbuds for Everyone on Your Gift List
Techlicious editors independently review products. To help support our mission, we may earn affiliate commissions from links contained on this page.
Now that Apple and it's AirPods have not only proved the true wireless earbud concept but have made them really cool, everyone wants a pair. True wireless earbuds or wireless headphones are among the top wished-for gifts this year, according to the Consumer Technology Association (CTA), the folks who put on CES.
It seems that every headphone maker extant has introduced their own true wireless bud version. So, which true wireless buds model is the best for each of the folks on your holiday gift list? Here are our best personality-to-bud matches.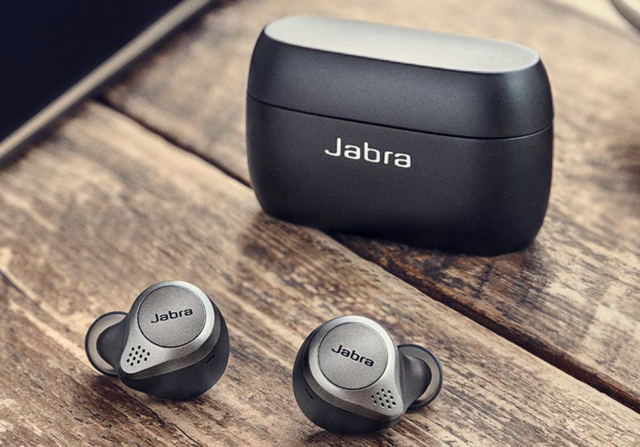 Best All Around: Jabra Elite 75t
Arguably the best all-around, does-everything-well, one-size-appreciated-by-all true wireless bud is the Jabra Elite 75t (at press time, available for pre-order, available by the end of November). Jabra didn't invent the true wireless bud, but they've been at it for longer than almost all other vendors, so have gotten the chance to get it right. The 75t improves over the last-gen Elite 65t with an expanded 7.5 hours of single-charge listening time (a third more than the current), a charging case that is around 20 percent smaller, and water- and dust resistance. But best of all, like all of Jabra's previous true wireless entries, the 75t includes external mics, so just a tap lets you conduct clear conversations without removing them.
Price: $199.99 on Jabra, check price on Amazon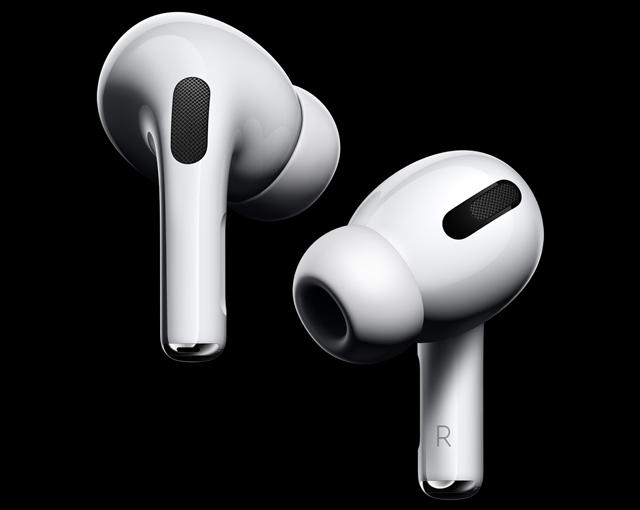 Best For iPhone Fan-person (warm weather dwellers): Apple AirPods Pro
Yes, Apple's latest AirPod Pros are pricey, but how much is the delighted look on the face of the recipient arguably the coolest earbuds on the planet worth? These newest Pro AirPods offer a better fit thanks to the inclusion (finally!) of three different-sized silicon tips. They're slightly smaller, the stick is shorter, and perhaps most compelling of all, you get noise canceling to eliminate any lingering ambient aural annoyances. And the bragging rights? Priceless. If you're worried you're saddling your giftee with the cost of a potentially (some would say likely) lost bud, Apple sells single replacement Pro buds for "just" $89 ($29 if you or your gift recipient adds Apple Care).
Price: $249.00 on Apple, check price on Amazon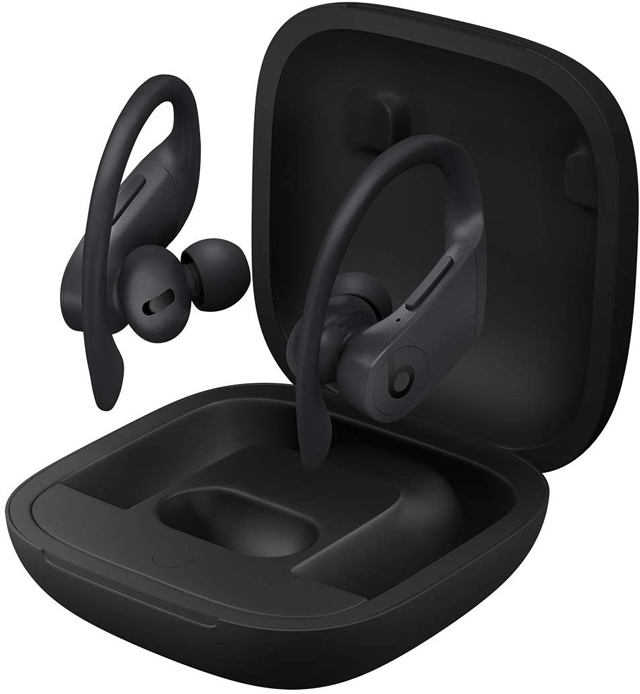 Best For iPhone Fan-person (cold weather dwellers): Beats Powerbeats Pro
Yes, Apple's AirPod Pros are pricey. But even with the newly-included silicon tips, they are not exactly the most secure in your ear. Any weather-based garment placed on or removed from your head, face, or neck – hats with earflaps, wool or cotton caps, scarfs, hoods – all threaten to send these tiny and expensive buds flying in perhaps unrecoverable directions or locations. These Beat Powerbeat Pros, however, include an ear hook, and so are sure to stay in place, regardless of how you gird your ears against wintery weather conditions. You do lose the noise-canceling – but the Beat's silicon tips provide a high level of noise isolation. You gain on-bud volume controls lacking on the AirPods, and retain all the just-say-Siri voice command and control operations as the AirPods. And, of course, the Beats are 50 bucks cheaper, and Beats themselves still carry a hefty street cache.
Price: $199.00 on Beats by Dre, check price on Amazon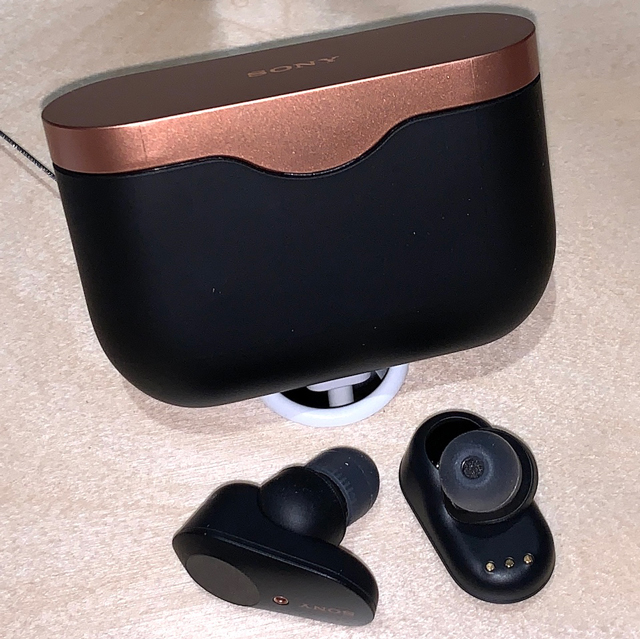 Best for Frequent Fliers: Sony WF-1000XM3
Anyone who travels by air will usually bring along a pair noise-canceling headphones. But frequent fliers can instead pack lighter with Sony's excellent noise-canceling buds. Like the company's full-size noise-canceling headphones, the user can adjust the level of noise-canceling or ambient noise via an app. Or, you can toggle through the three noise canceling/ambient settings – noise canceling on, ambient noise (music plus external sound), and no setting, just ear tip-sealing natural noise isolation. And by placing a finger on the left bud, music playback is paused, and the buds' external mics open up to receive pilot announcements or order drinks or dinner with a flight attendant. A single charge provides 6 hours of noise-canceling listening with a single charge or 8 hours without noise-canceling. A mere 10 minutes of quick charge time delivers 90 minutes of extra listening.
Price: $229.99 on Sony, check price on Amazon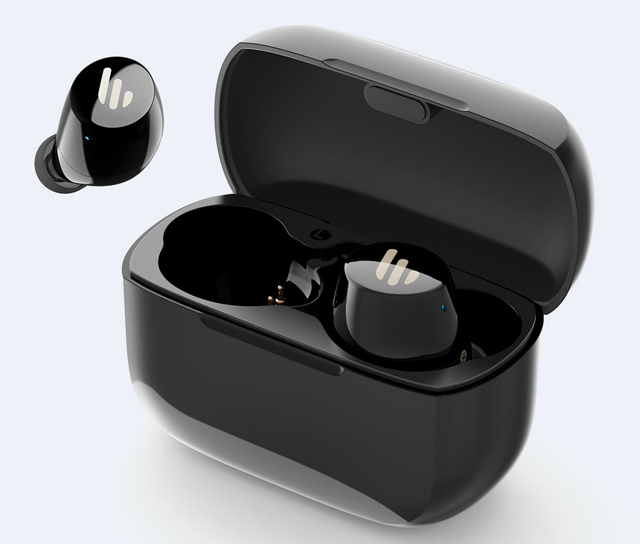 Best for Your Kids: Edifier TWS1
Kids lose things. So to protect yourself against costly replacement buds, your best choice is these cheap – er, inexpensive – Edifiers. They're cheap enough that you can by two – one to give now, one to provide as a replacement when a bud (or buds) is lost. These Edifiers may not be AirPods, but they look good, they provide a hefty 8 hours of single-charge listening – longer than AirPods – and they're waterproof so they'll survive the usual childhood mishaps. Plus, they sound surprisingly good, certainly good enough for a child's less-than discerning ears.
Price: $49.99 on Edifier, check price on Amazon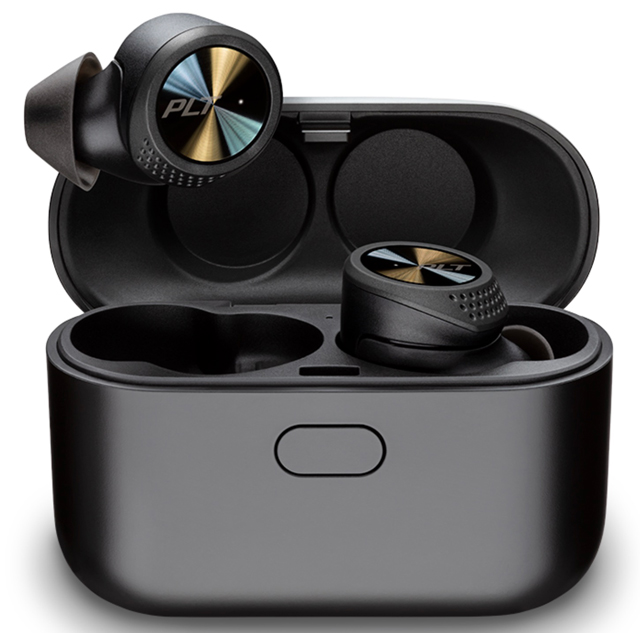 Best for Runners: Plantronics BackBeat PRO 5100
Talking while running is a challenge, especially talking on the phone. For one thing, it's hard to catch a breath to clearly enunciate. For another, we create our own wind when we run, and the resulting air rushing past a microphone often makes conversation unintelligible. Plantronics has addressed this wind problem via its proprietary WindSmart technology that, combined with its passive noise-canceling technology, keeps conversations clear while jogging. Ergonomically, the Pro 5100s are small and unobtrusive and stay put while pounding the pavement or running track. They're both sweat- and water-resistant and provide 6.5 hours of run time.
Price: $169.99 on Plantronics, check price on Amazon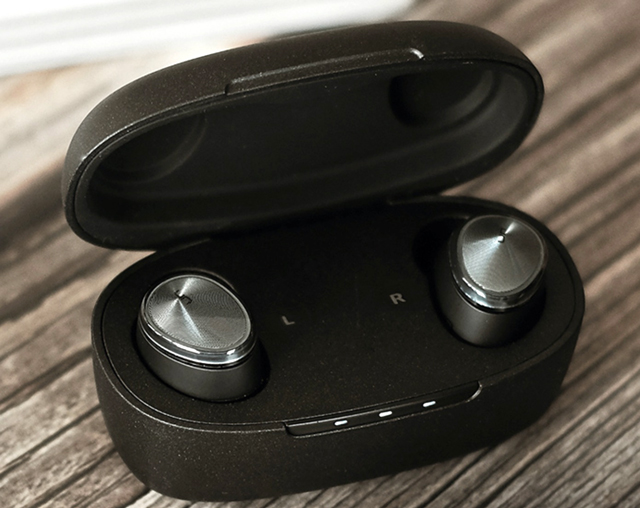 Best for Audiophiles (if you're on a Budget): Optoma NuForce BE Free6
Snarky audiophiles will claim that Bluetooth degrades music reproduction. That may be true, but at some point, mobile convenience overcomes being able to hear angels dancing on the heads of pins. For the audiophile on your list, these Optoma NuForce BE Free6 buds arguably offer the best sound for the price. You can tell them they produce a generously wide, nearly-surround soundstage, even on older pop and rock, and plenty of subtle detail with gentle highs, crisp and smooth vocals, and smooth, solid, non-obtrusive bass. For additional convenience, they'll get 6 listening hours of single-charge, they're sweat- and waterproof, and the charging case is relatively compact for slipping in your pocket.
Price: $99.00, check price on Amazon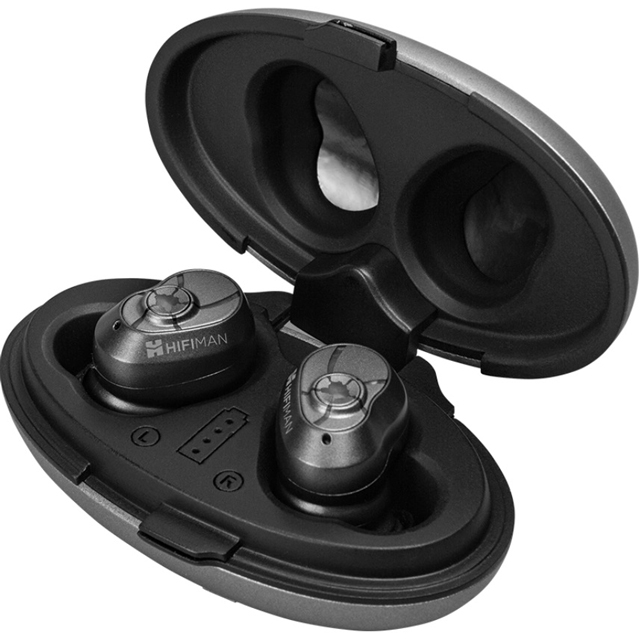 Best for Homemakers: HiFiMan TWS600
Just because you're listening to tunes via Bluetooth doesn't necessarily mean you want to carry a phone or music player with you, especially if you're wandering around the house using both hands to do chores. These HiFiMan buds provide device-free playback freedom by offering a wireless connection of nearly 500 feet – assuming there aren't too many physical obstructions between the buds and the music source. With IPX4 protection, they'll survive accidental dunks in the sink or toilet. They provide access to Amazon Alexa and Google Assistant. And, they deliver bright audiophile sound that allows music to survive the noise of running water, a vacuum cleaner, or crying babies.
Price: $199.00 on HiFiMan, check price on Amazon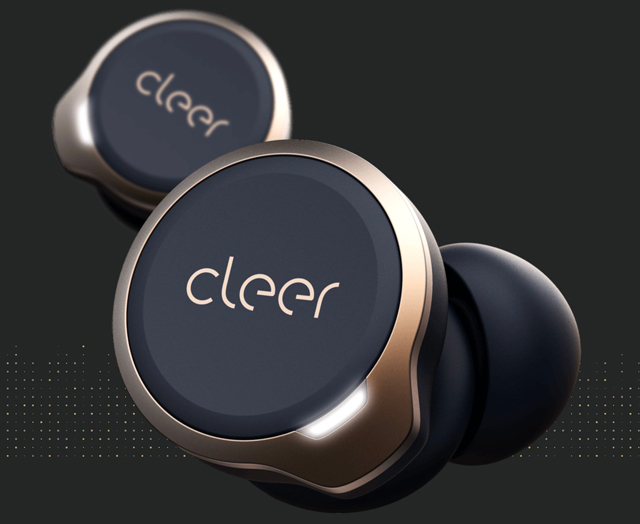 Best for Hate-To-Chargers: Cleer Ally Plus
One big complaint about true wireless buds is the constant need to recharge them. But these Cleer Ally Plus buds – available sometime in December – get an industry-leading 10 hours of playback on a single charge, so forgetting to charge them won't be as big of an issue as it might be with other buds. If you want to buy your gift sooner rather than later, the current Cleer Allybudsoffer the same 10-hour run time but are $50 less ($149.99, check price on Amazon) – and come in a distinctive bright red. Some reasons to wait for the Plus: Qualcomm cVc 8.0 noise cancellation for clearer calls, an ambient listening mode that opens up the external mics to hear ambient surroundings, touch controls on both buds to raise or lower volume, and a larger 10mm speaker driver that promises to deliver crisper audio with a wider soundstage and boomier bass response. Theoretically, the Cleer Ally Plus buds are better than the current Allys, which already deliver high-quality audio. Cleer also conveniently includes a soft pouch to store your buds when you're not wearing them and don't want to schlep the charging case.
Price: $199.99 on Cleer Audio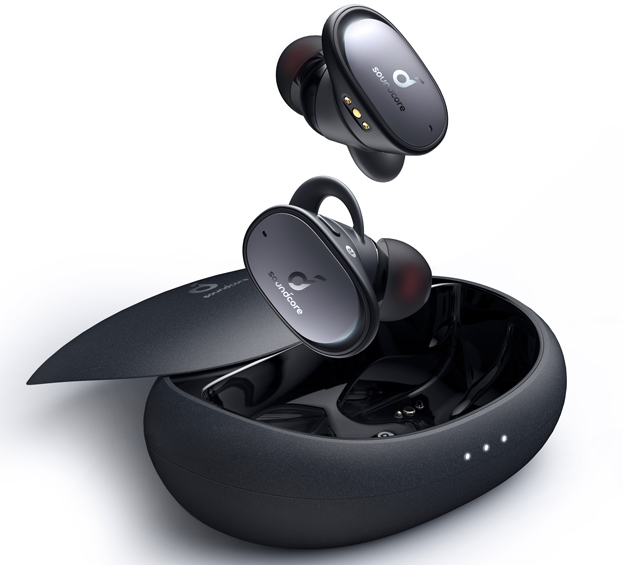 Best for Seniors: Soundcore Liberty 2 Pro
Everyone loses bits of their hearing as we age, but bud and headphone makers never seem to compensate for these frequency losses – until now. These second-gen Liberty 2 Pro buds include a HearID hearing test during set-up so the buds understand what frequencies the listener can hear, based on age, then adjusts their sound accordingly. Plus, the app presents 22 distinct EQ presets for different styles to more finely tune what is being listened to. And to ease charging convenience, these Liberty 2 Pro buds can be Qi wirelessly charged and provide an above-average 8 hours of single-charge play. Qualcomm's cVc 8.0 noise cancellation provides clearer call quality, and the buds are water resistant. If you don't think your gift recipient prefers the stick style, Soundcore also makes the Soundcore Liberty Air 2, ($99.99, check price on Amazon),with the same HearID and EQ customization, noise-cancellation technology and Qi charging capabilities. They provide an hour less of single-charge playtime, fit a bit less securely, are more water-resistant, and cost $50 less.
Price: $149.99 on Soundcore, check price on Amazon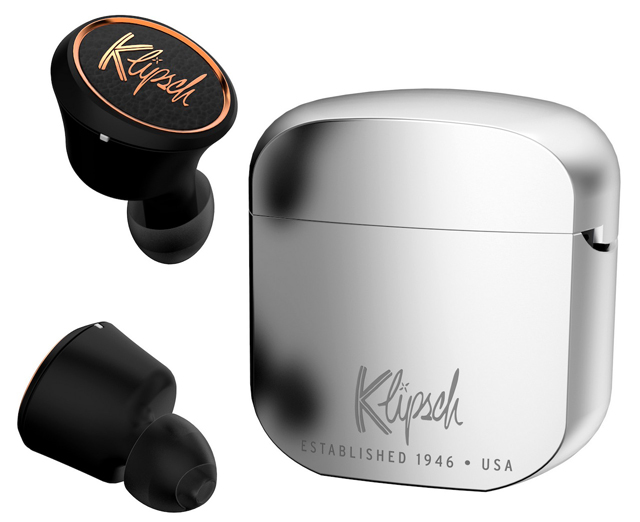 Best for Road Warriors: Klipsch T5 True Wireless
Remember Zippo lighters, those stainless steel cigarette igniters that cool bikers and tough WWII infantrymen carried and ignited by slashing across their hip? Klipsch, the legendary speaker maker, has packed their elegant black-and-gold T5 buds into a Zippo-like brushed zinc alloy case that will delight the leather- or denim-wearing truckers and motorcycle riders on your gift list. The T5 case even flips open the long way, just like the lighter. Because this Klipsch conversation piece case is heavy metal and contains a lithium-ion battery and not butane, it's among the heftiest of true-wireless bud cases, which could be either boon or bane, depending on your recipient's need to flash 'em to their friends. The buds get 8 hours of playtime per charge and 24 hours with the case.
Price: $199.00 on Klipsch, check price on Amazon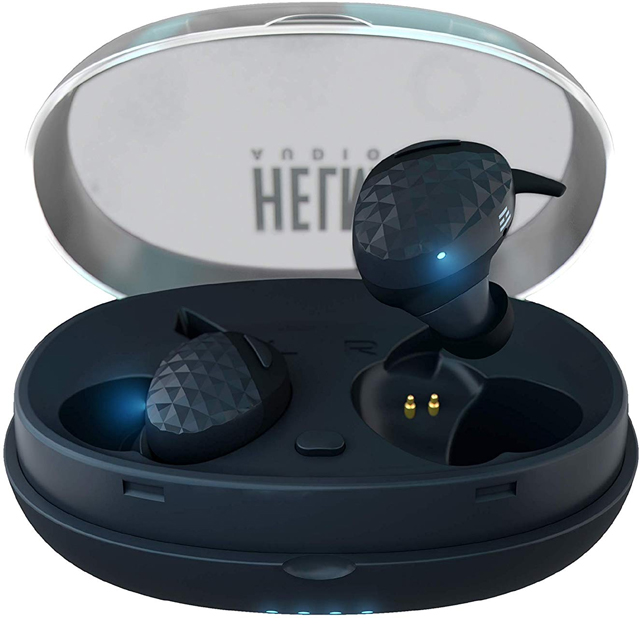 Best for Fashionistas: HELM TW5
The beveled diamond-patterned surface of these buds makes them the most unique and fashionable buds we've run across. What was a pleasant surprise is that these Helms aren't all looks – they produce surprisingly robust sound, with plenty of volume and deep bass, and with a wisp of a wing to supplement your choice of ear tip to make the buds both comfortable and secure. Another bonus, they get an above-average 8 hours of playback time, depending on listening volume.
Price: $129.99 on Helm Audio, check price on Amazon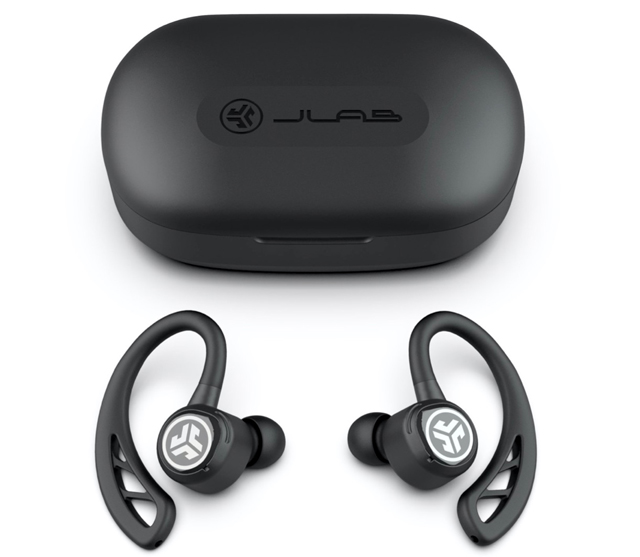 Best for Action/Outdoor Warriors: JLab Audio Epic Air Sport
Hikers, climbers, marathon runners, and other outdoor enthusiasts will appreciate not only the hefty 10 hours of single-charge bud battery listening life but also the case, which provides a massive 60 additional hours of recharging playtime – the most we've run across. With their ear hooks and IP66 dust and liquid protection, the JLabs also fit securely and have more admirable outdoor-proofing than most buds we've run across. At 4 x 2.5 x 1.5 inches, the JLab charging case is massive, which is fine if you're wandering around the great outdoors with a fanny or backpack – but considering the buds' long battery life, the case can be left behind. For conversing with fellow adventurers, triple-tapping the right bud activates ambient sound. And, there's a USB charging cable helpfully attached to the bottom of the case, so there's one less thing to pack or carry.
Price: $149.99 on JLAB Audio, check price on Amazon
[Image credit: Klipsch, JLAB Audio, Helm Audio, Anker, Cleer Audio, HIFIMAN, Optoma, Jabra, Plantronics, Sony, Edifier, Apple]
Discussion