The Best Personal Emergency Response Systems (PERS)
Techlicious editors independently review products. To help support our mission, we may earn affiliate commissions from links contained on this page.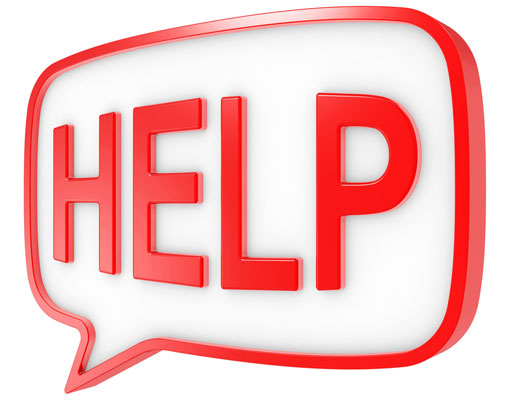 "Help, I've fallen and I can't get up." This was a saying we all chuckled about as kids, but as our parents have grown older we notice that they are less steady on their feet and falling could be serious. We all want the security of knowing that if our parent fell due to loss of balance or sudden illness that they can call for help by using an SOS button.
You may have done some of the basics to your parent's living space such as adding grab bars in the bathroom and night lights in the halls but according to the CDC, sudden falls are the most common cause of injuries and death. According to the Centers for Disease Control, each year 35 percent of adults over the age of 65 suffer a fall. And twenty to thirty percent of those who fall suffer moderate to severe injuries, such as hip fractures or head traumas, that can impact their ability to live independently.
Known as Personal Emergency Response Systems or PERS, there are special home phone systems that work with a wireless "call-button" worn on a belt clip, wristwatch or necklace. If your loved one is injured or feeling suddenly ill they can press the call-button they are wearing, the button send a signal to the phone that calls a 24 hour monitoring service. The service center will dispatch help to your loved ones home plus place calls/text messages to you or a neighbor or a closer relative, depending on how you set up the service.
Most people do not know this, but PERS providers can be national or local. Local PERS providers are companies typically affiliated with a county or city social service agency. If you search the words "Personal Emergency Response Systems" you will bring up the websites of the national providers. However, if you add the name of a county or city to the same search you will find the local providers. It's worth investigating both types of services.
The PERS phones and call buttons are not new, they are a proven product that has been around for more than 25 years. The hardware is either purchased or rented plus you pay a monthly monitoring fee. Neither Medicare nor Medicaid will pay for the purchase of equipment. Some hospitals and social service agencies may subsidize rental fees for lower income users.
Our Picks
Philips Lifeline
A leader in fall detection is the national provider Philips Lifeline. The basic HomeSafe system is a speakerphone for communicating with emergency services and a waterproof help button to call for help that can worn as a pendant or wristband ($29.95 per month). Stepping up to HomeSafe with AutoAlert ($44.95 per month), they'll get a waterproof pendant capable of detecting falls and automatically calling for help if the pendant senses no motion for 30 seconds. For both HomeSafe options, the help button has a long life battery and the speakerphone has a backup battery that lasts for up to 30 hours in case of a power outage. So you won't they won't have to worry about charging a device.
And with the Philips top of the line GoSafe service, they'll get a waterproof pendant with AutoAlert fall detection and cellular service with GPS built in ($149 one-time device fee). That way they can have emergency services dispatched if they encounter trouble away from home.
For those without a landline home phone, Philips offers wireless service for an additional $10 per month for all devices.
GreatCall 5Star Urgent Response
For active seniors on-the-go, GreatCall offers an affordable PERS solution that uses its 5Star Urgent Response system cellular network.The GreatCall Splash device provides a wireless call-button that will connect them directly to a GreatCall emergency response agent or 911. The basic service runs $19.99 per month.
With an upgraded $24.99 per month package, seniors will also have access to an Urgent Care line staffed with registered nurses and board-certified doctors, and caregivers will receive status updates of calls or incidents. And for $34.99, you also get Fall Detection (which will automatically call the Urgent Response line when the device detects a fall) and device replacement in case lost, stolen or broken. The portable button can hang on a keychain, belt clip or be carried in a purse or jacket pocket.
The GreatCall Splash is available for $34.97 on Amazon or $39.99 through GreatCall.
In addition to the mobile Splash PERS, GreatCall has created easy to use mobile apps for health and safety, with a range of tools, such as medication management, symptom checkers and professional health advice. The MedCoach Medication Reminder app (Free on iTunes and Google Play) provides daily pill medication reminders and automatic refills. The Urgent Care 24/7 Medical Help app (Free on iTunes and Google Play, $3.99 per call) offers the ability to call a nurse 24/7 for health advice and have a licensed doctor call you back within 30 minutes if needed – no appointment necessary.
Updated on 1/14/2016
[Image credits: Help in speech bubble via Shutterstock, Philips, GreatCall]
Discussion