10 Incredibly Useful iPhone Accessories
Techlicious editors independently review products. To help support our mission, we may earn affiliate commissions from links contained on this page.
I've been covering iPhone accessories and used an iPhone as my primary phone for more than a decade. These are the ten products that I recommend to get the most out of your iPhone. Each is from a manufacturer I use and trust with my own devices.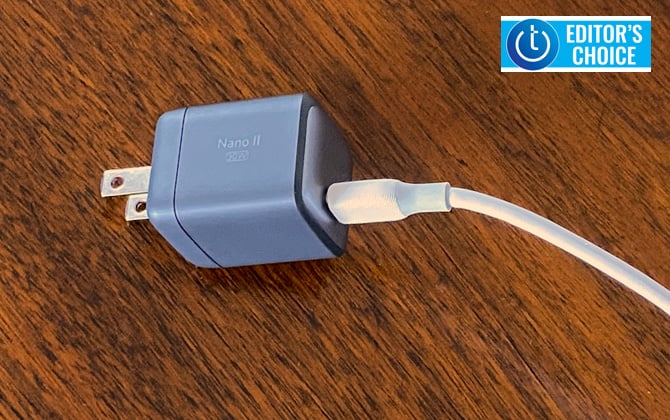 1. Super-fast power adapter
The tiny 30-watt Anker Nano II series charger uses a new Gallium Nitride chip to stay cool while charging and it brings your iPhone (or any USB-C device) to full charge up to 3x faster than your original Apple charger. It's also powerful enough to double as a charger for many lower-powered laptops, like the Macbook Air.
Get the Anker Nano II series for $33.99.

---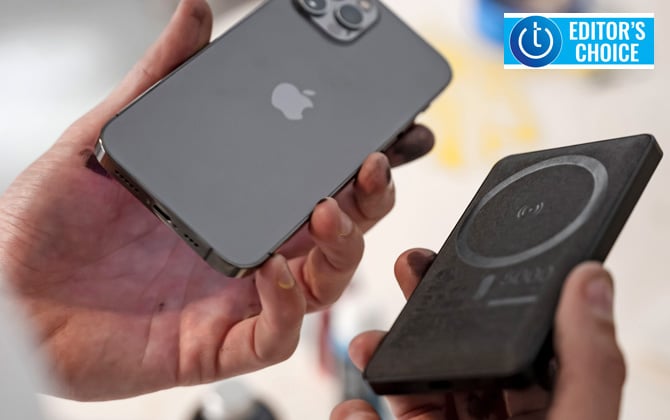 2. Portable wireless charger
When you use a portable charger, you usually have to plug in a cable or lay your iPhone on top to charge. The mophie snap+ Juice Pack Mini uses magnets to attach to your iPhone so you can easily use your phone while it charges. And if you don't have an iPhone 12 with MagSafe (internal magnets), the snap+ Juice Pack Mini comes with a magnet that you can apply to your iPhone. With its 5000mAh capacity, you can charge any iPhone with power to spare.
Get the mophie snap+ Juice Pack Mini for $49.99

---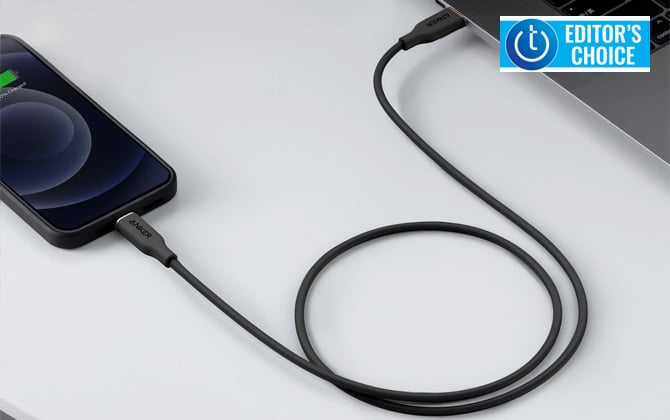 3. Tangle-free high-speed charging cable
To take advantage of high-speed charging you need a USB-C to Lightning cable that supports fast charging. Anker is my go-to brand for cables because they are well made and Apple MiFi certified. I especially like the 6.6-foot Powerline III Flow because it doesn't tangle, the length reaches easily from outlets to my bed or sofa, and it comes in five attractive colors: pink, green, purple, white, and black.
Get the Anker Powerline III Flow for $26.99 (on sale for $21.24 as of 8/15/2021).

---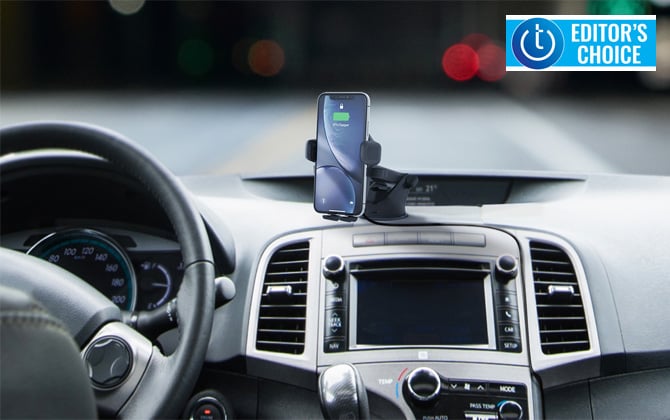 4. Well-made car mount with wireless charging
If your car isn't equipped with Apple CarPlay, a car phone mount is a must for keeping your hands on the wheel and your eyes on the road. The highly-rated (by Wirecutter and Amazon customers) iOttie Easy One Touch Wireless 2 checks all of the boxes. It has a very sticky gel-pad mount for car dashes and windshields, an adjustable base to accommodate even the biggest iPhone, a one-touch mechanism to lock your iPhone in place, and a built-in 7.5-watt wireless charger to keep your iPhone powered up while its in the mount.
Get the iOttie Easy One Touch Wireless 2 for $54.95

---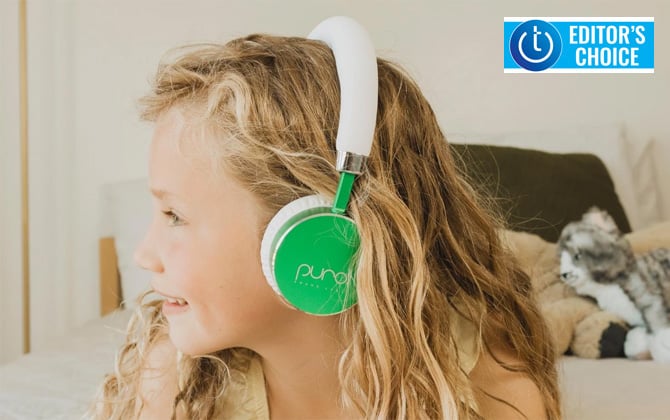 5. Super-comfortable headphones that protect kids' hearing
When selecting kids headphones, I've learned as a mother of three teens that there are a couple of non-negotiable items: they need to limit volume to 85 decibels so they don't damage hearing and they need to be comfortable. When you hold the Puro Sound BT2200s Volume Limited Bluetooth Headphones in your hands, you can tell they're well made. They have a soft headband that won't pull hair, interchangeable earcups for on-ear or over-ear listening (the over-ear cups are optional and cost $19.99), and a built-in mic for calls or social media interaction. The earcups provide significant outside noise reduction and the sound-quality is excellent for kids headphones. Kids can listen wired or wireless for up to 20 hours.
Get the Puro Sound BT2200s Volume Limited Bluetooth Headphones with Built-In Mic for $99.00.

---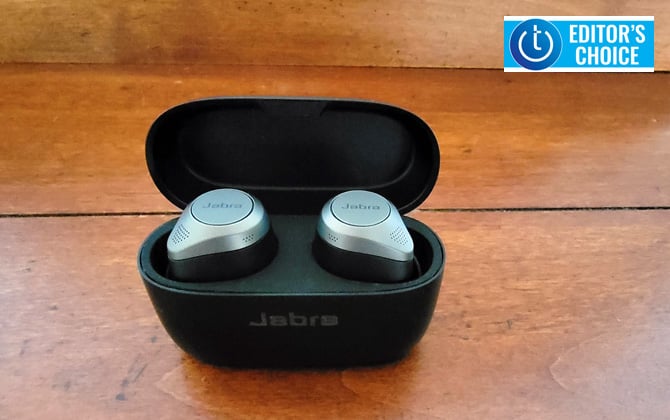 6. Our favorite true-wireless headphones
I've been testing true-wireless Bluetooth headphones since the first AirPods came out in 2016 and my current favorites are the Jabra Elite 85t. I've found that the Elite 85t produce excellent sound for music and calls (most people can't even tell I'm using headphones). I also like that I can have them connected to two devices at the same time, so the audio will automatically switch from my laptop to my iPhone when I pick up a call – and switch back when I'm done. The Elite 85t has active noise canceling to block extra noise and an ambient mode you activate with a tap to let some sound through so you can hear train announcements or the barista when ordering coffee.
Get the Jabra Elite 85t for $230.

---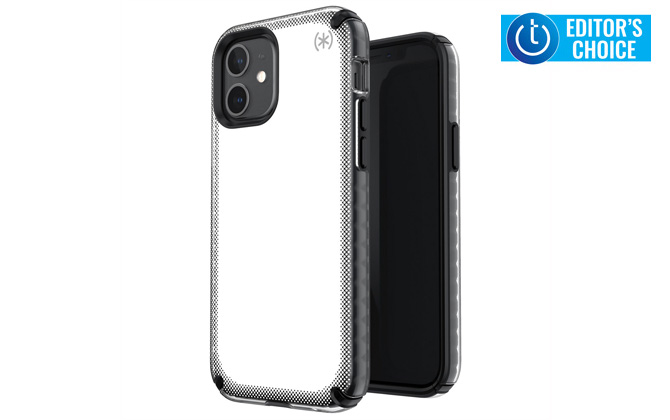 7. Amazing drop protection that isn't bulky
Before I take an iPhone out of the box, I make sure I have a case that can protect it from falls. Speck has been one of my family's go-to brands for years because their cases have proven to hold up to the wear and tear that kids dole out. I am a fan of the new Presidio 2 Armor Cloud, which has an impressive drop rating of 16 feet (most max out at 13 feet), yet doesn't look or feel bulky. The case also features Microban to provide some germ protection and it's thin enough to allow for wireless charging.
Get the Speck Presidio 2 Armor Cloud for $59.95 (on sale as of 8/15/2021 from $17.25).

---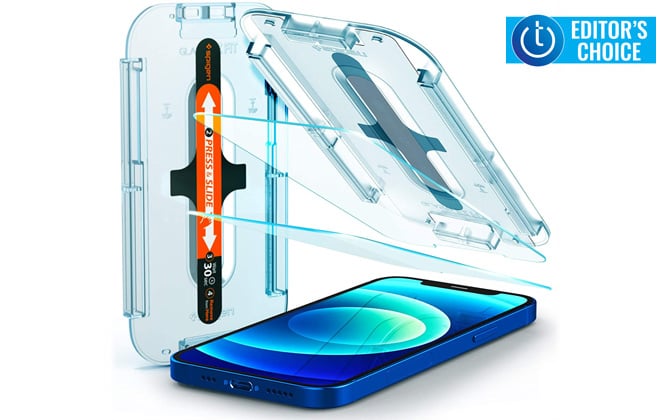 8. A screen protector that's easy to apply the first time
In addition to a case, the best way to protect your iPhone is to use a screen protector. Tempered glass screen protectors, which have a hardness rating of 9 (out of 10), provide the most protection. What stands out about the Spigen Screen Protector EZ FIT GLAS.tR SLIM is how easy it is to apply. If you've spent as much time as I have applying screen protectors, you'll know that positioning can be difficult. And, reapplying inevitably results in air bubbles. Spigen has an applicator that takes out all of the guesswork. Professional reviewers (Wirecutter and TechRadar) as well as consumers on Amazon love it.
Get the Spigen Screen Protector EZ FIT GLAS.tR SLIM screen protector for $34.99 (on huge sale for $12.99 for two as of 8/15/2021).

---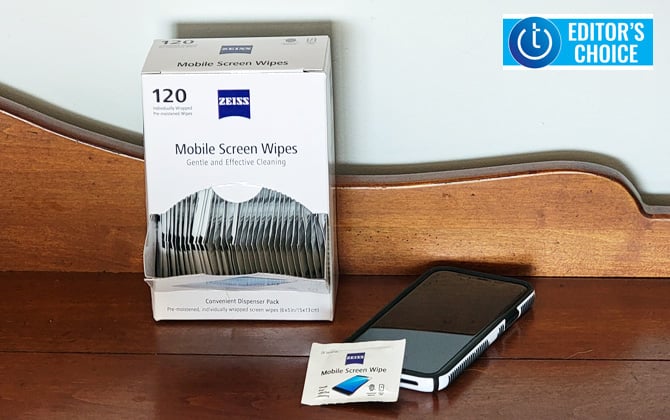 9. Screen wipes that are tough on dirt and won't scratch your display
Because we take our iPhone everywhere, gross stuff gets on it. Using wood-based products – Kleenex, paper towels, even your t-shirt – to clean your screen can scratch the surface and damage the screen coatings. The Zeiss Mobile Screen Wipes are tough enough to clean off the gunk and gentle enough to prevent scratches and screen damage. And they don't fall apart like cheaper wipes on the market.
Get a box of 120 Zeiss Mobile Screen Wipes for $16.99.

---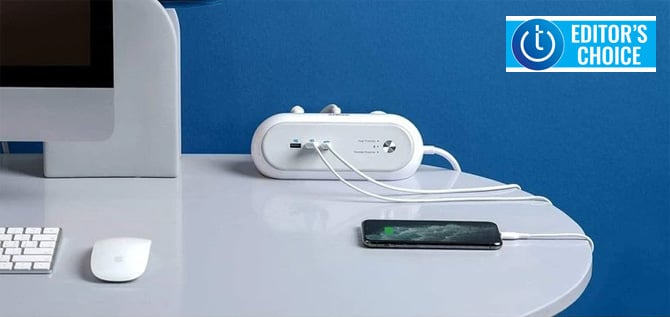 10. A multi-device high-speed charger with surge protection
The small Anker PowerExtend USB-C 3 Capsule power strip blends in seamlessly with your office decor and has two outlets and three fast-charging USB ports to keep your iPhone, Apple Watch and iPad powered up. Plus, it protects your devices from power surges and is backed by a $50,000 connected product warranty.
Get the Anker PowerExtend USB-C 3 Capsule for $49.99.

[Image credit: Techlicious, Anker, Zagg, iOttie, Jabra, Zeiss, Speck]
For the past 20+ years, Techlicious founder Suzanne Kantra has been exploring and writing about the world's most exciting and important science and technology issues. Prior to Techlicious, Suzanne was the Technology Editor for Martha Stewart Living Omnimedia and the Senior Technology Editor for Popular Science. Suzanne has been featured on CNN, CBS, and NBC.
Discussion