We may earn commissions when you buy from links on our site. Why you can trust us.

11 Attractive Cases to Protect Your iPhone 11
We confront our annual iPhone paradox: we buy Apple's latest gleaming, immaculately designed phone, then we rush to wrap and hide this beauteous object inside a plastic or leather case. While encasing your new iPhone 11 makes little aesthetic sense, it obviously makes economic sense – that new phone is pricey. And, if you keep it in good condition, you can trade in your iPhone for hundreds of dollars.
So if you have or are planning to purchase in a new iPhone 11, iPhone 11 Pro or iPhone 11 Pro Max, here's a collection of 11 high-quality cases to protect your investment. There's one that's sure to match your sense of style and keep your phone intact.
---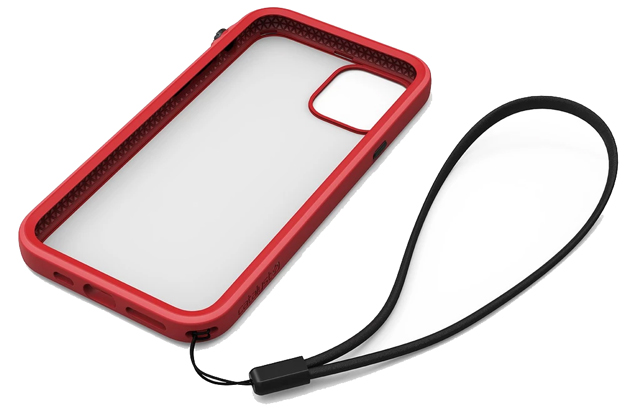 Slip-resistant case: Catalyst Impact
To make sure you hold on to your iPhone, Catalyst has equipped its Impact Protection Case with what it calls a "grippy rubber bumper," plus you can attach a lanyard to drape your phone from your wrist for extra drop prevention and quick access. In case you do somehow lose your grip, Impact is spec'd to withstand a 9.9-foot/3-meter drop thanks to a truss cushioning system combined with a proprietary rubber polymer blend, the screen is protected by a raised bezel on the case, and the rear camera is sealed and protected to keep out dust and debris. Impact is Qi-compatible for case-on wireless charging, and it comes in red, clear, Stealth Black and Blueridge/Sunset.
Price: Pre-order for $39.99/Pro Max $49.99 on CatalystCase
---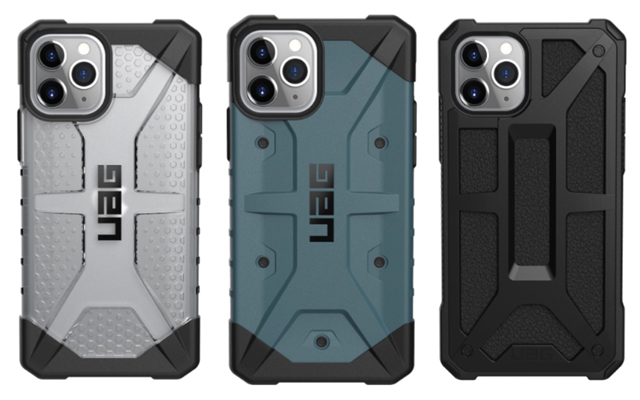 Cases with high testosterone appeal: Urban Armor Gear
If you're into military chic, these seemingly armor-plated cases from Urban Armor Gear (UAG) will make your iPhone Rambo muy macho. There are five rugged series designs – Plyo, Pathfinder, Plasma, Metropolis, and the top-of-the-line Monarch – all described as having "featherlite construction," are wireless Qi-charging and Apple Pay compatible, equipped with oversized tactile buttons, and meeting ever-fungible military drop-test standards (MIL STD 810G 516.6) and all available in a variety of virile designs and testosterone colors including Carbon Fiber, Magma, Cobalt, Ash, and Midnight, Arctic and Forest Camo.
---
Price: $34.95-$59.95 UrbanArmorGear, check price on Amazon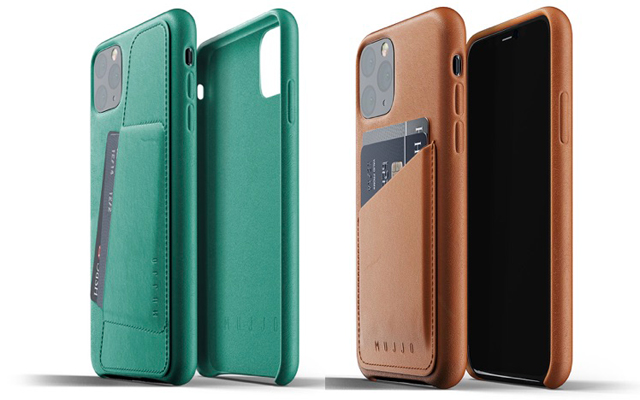 Cases for fashionistas: Mujjo Pro Max
If your aesthetic sense is more, say, metrosexual, you'll want to check out Mujjo's soft, luxurious Pro Max genuine leather wallet cases. In addition to the tan, black and Monaco blue versions available for previous smartphones, Mujjo has added an Alpine Green, inspired by a gorgeous '65 Ferrari 500 Superfast Speziale, which I guess is kind of Steve McQueen cool macho.
Price: $46.19-Pro Max $50.81 on Mujjo, check price on Amazon
---
BROUGHT TO YOU BY ZAGG PRODUCTS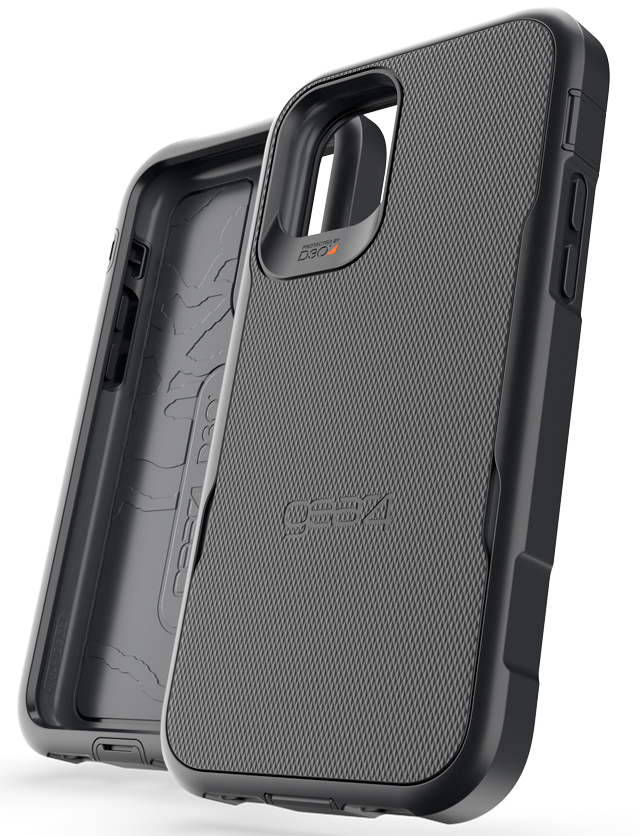 Most Drop-Survivable Slim Case: Gear4 Platoon
If your prime reason for acquiring a case is protection, then Gear4 should be near the top of your consideration list. Lining the company's iPhone cases is a material called D30, which may be the thinnest/most shock-absorbent material extant. This means Gear4's cases look thin but protect your iPhone as well as cases twice as bulky. Gear4 is offering eight different design series with 13-foot D30-enabled drop protection – Piccadilly, Crystal Palace, Hampton, Oxford Eco wallet, Holborn, and Battersea with 16-foot drop protection – available in various colors. If you're accident prone, however, you probably want the company's top-of-the-line iPhone 11 armor, Platoon. With up to 20-foot drop protection, Gear4 claims Platoon is "the world's most impact protective phone case." Unfortunately, if you're a stylish klutz, Platoon is available only in basic black.
Price: Starting at $59.99 on Gear4
---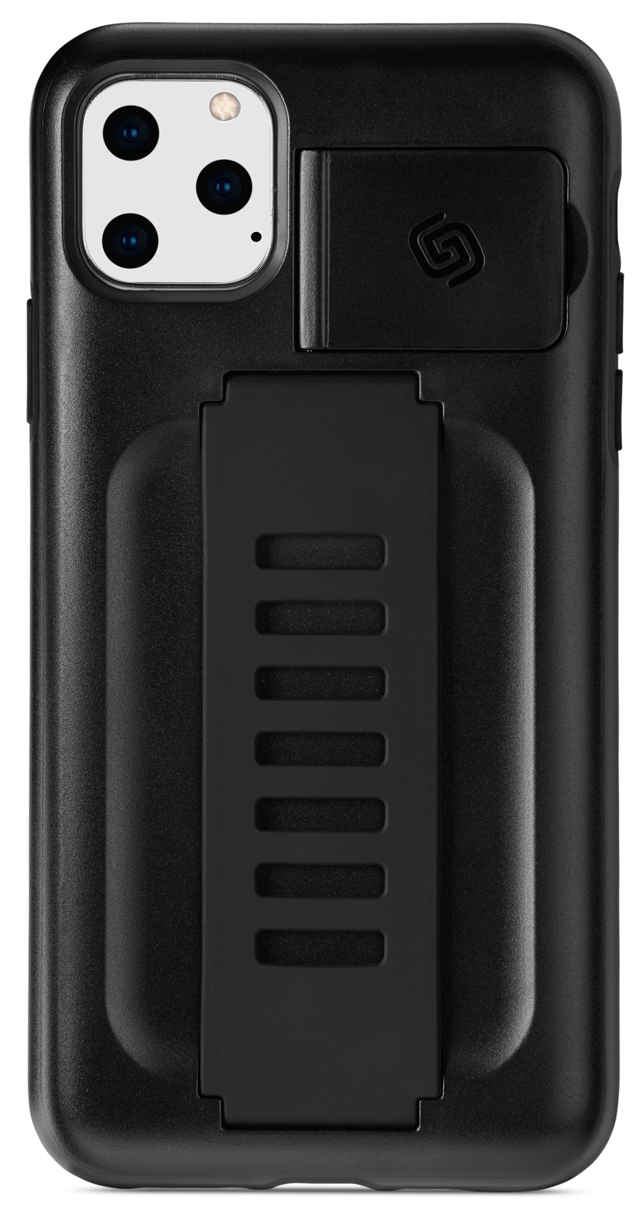 Case equipped with grip bands and a stand: Grip2ü Boost
Protecting your phone is vital, but functionality is important as well. The Grip2ü Boost cases are dual-layered and drop-tested to protect your phone, but they also include a kickstand so you can stand your iPhone 11 up or across for reading or video viewing. To add a preventive belt to the protection suspenders, Boost is equipped with unique replaceable customizable "prevent the drop" grip bands ($9.99-12.99, $19.99 for 3-pack) available in colors including pumpkin, mulberry, white, turquoise, West Point and Urban Camo. The Boosts cases themselves come in charcoal, clear and Ice varieties.
Price: $29.99 on PreventTheDrop, check price on Amazon
---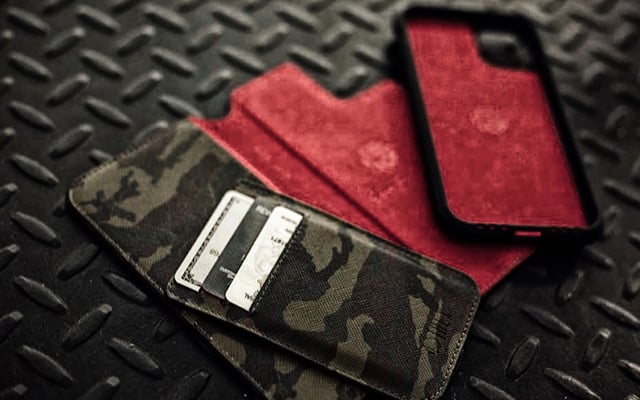 For functional flexibility: HEX Wallet Folio
If you're looking for functional flexibility, HEX's genuine leather hybrid Wallet Folio is multiple cases in one. It's a case, a book-style folio, and a card holder/wallet, all configurable into different combinations and configurations, and the three card slots in the wallet include RFID blocking protection as well. All the pieces are connected by magnets that let you arrange the iPhone 11 as you like for varying uses, plus you'll be able to stick your phone to a variety of car stands, accessories, or other metal surfaces. You can get the HEX in varying combinations as well such as the hybrid case alone, the case plus the card wallet, or the case plus the folio, all available in black, brown, or camo.
Price: $99.95 on HexBrand
---
BROUGHT TO YOU BY ZAGG PRODUCTS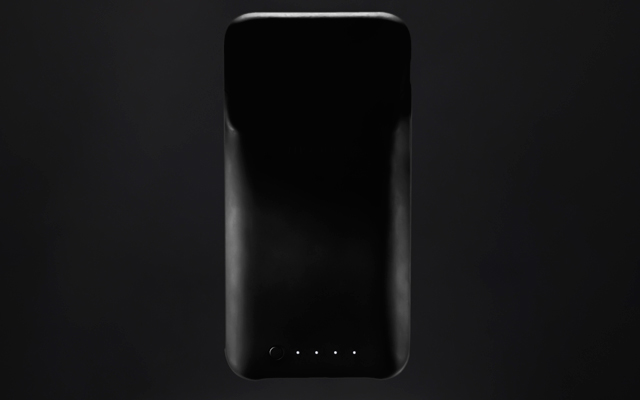 For extra power: Mophie Juice Pack Access
Apple has once again extended iPhone's battery life, but we all know we're still gonna get that dreaded 20 percent "low power" pop-up with plenty of smartphone-centric activity left in the day. To address this eventuality, Mophie will add a Juice Pack Access for the three new iPhone 11 models early next month. As we noted in our write-up of the Xs Access versions, both your iPhone and the Juice Pack Access can be recharged wirelessly on a Qi pad or via a USB-C connection, while the iPhone's Lightning jack remains exposed for connecting a wired headphone. Mophie's Priority+ charging passes both wireless and wired power to the iPhone first before recharging the Access' spare battery, and internal rubberized support pads and raised corners keep both your iPhone's body and screen safe. Access will be available in a variety of colors, including black, pink and (PRODUCT) RED.
Price: available for $99.95 on Mophie soon
---

For guarding against germs: Speck Presidio Stay Clear
All 12 of Speck's Presidio series of cases protect your iPhone 11 from both drops and bacteria. To guard against the dropsies, all Presidio cases are internally coated with Speck's Impactium that "cushions your phone like an airbag to absorb and disperse shock," according to the company, for drops up to 13 feet. Speck also realizes that your iPhone collects germs like Steph Curry collects three-pointers, so offers its Microban protection, an "antimicrobial treatment that provides lifetime product protection against stain and odor-causing bacteria growth." What caught our eye amongst Speck's dozen Presidios was the clear Stay Clear model, which doesn't disguise your iPhone's good looks as other cases will, but still provides legitimate protection from mishaps.
Price: $39.95 on SpeckProducts
---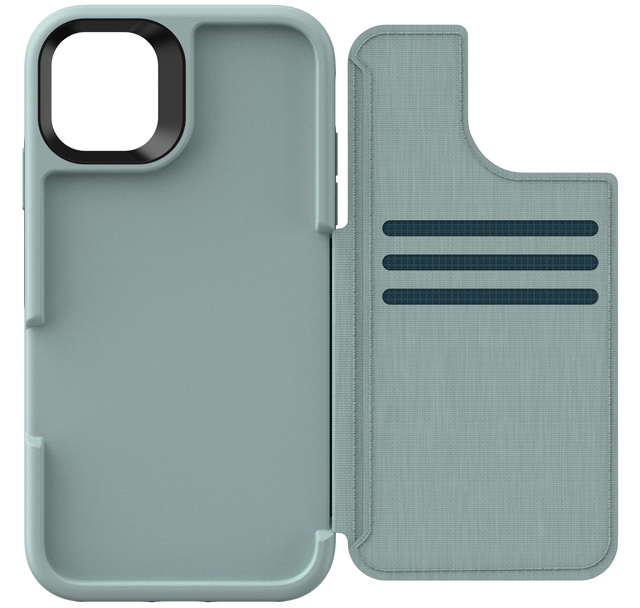 An accessible wallet case: Lifeproof FLiP
Instead of the usual wallet case design of storing your credit cards and ID inaccessibly inside the folio opposite the iPhone screen, they're now easier to access on the rear, tucked behind a discrete panel. For video viewing, the single-piece FLiP folio folds into a stand, its fabric is water- and stain-resistant, its magnetic bottom keeps the folio securely in place to the back of the case, and it can withstand drops of up to 6.6 feet/2 meters.
Price: $59.99 on Lifeproof, check price on Amazon
---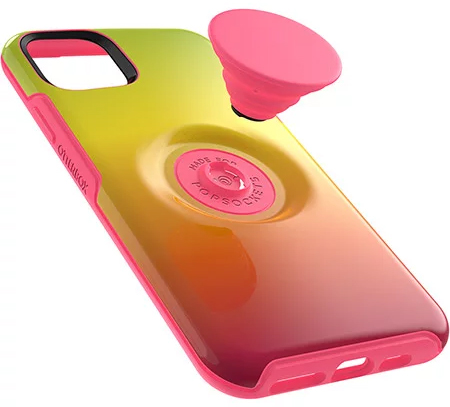 For a pop-out grip: Otterbox Otter + Pop Symmetry Series
Otterbox makes the protective cases all others are measured by, but the trade-off is a bulky box. The company describes its new Symmetry cases as having a slim profile while maintaining its trusted protection against daily drops and bumps. Otterbox also upped its aesthetics with "trendy" new graphics and "day-to-night solids to match any mood or outfit." But as with the Presidio Stay Clear, you can avoid Otterbox's vision of "trendy" design by opting for its clear Symmetry case. Adding to the surety of your grip, all Symmetry cases include the company's built-in PopGrip, which allows you to swap out PopTops, which Otterbox is producing in an ever-expanding variety of colors and designs.
Price: $59.95 on Otterbox
---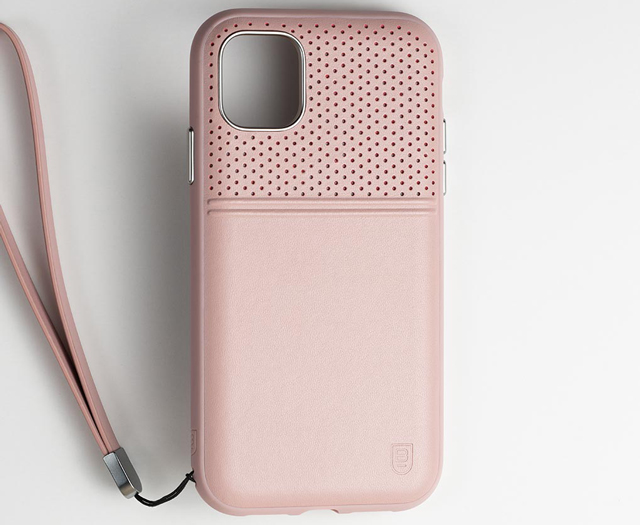 For teen girls: BodyGuardz Accent Duo
Even protected by BodyGuardz's TriCore triple-layered protection, this genuine leather case, available for pre-order, is wireless charging compatible, includes a removable wrist strap to make it easier to hang on to, and comes in either feminine pink or manly black. There is also a wallet version, the Accent Wallet, which comes in black or navy.
Price: $59.95 for Accent Duo and Accent Wallet on BodyGuardz, check price on Amazon
---
BROUGHT TO YOU BY ZAGG PRODUCTS
More Essential iPhone 11 Accessories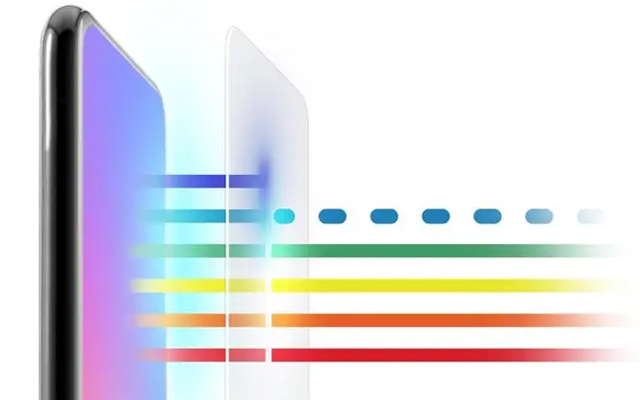 A screen protector to guard against scratches and cracked screens is a must when you buy a new phone. InvisibileShield's Glass Elite VisionGuard+ ($49.99), though, goes beyond protecting your screen. It also safeguards your eyes from blue light — without changing the colors you see. That's because it only blocks damaging high-energy visible blue light. And, it has an anti-bacterial agent that kills 99.99% of bacteria infused into the glass, so that it won't wear out. That's good news because according to the CDC, 80% of all infections are transmitted by hands and we touch our phones all the time.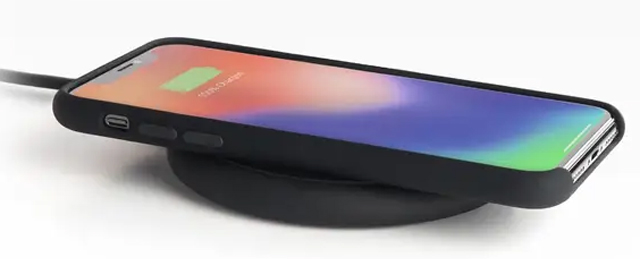 Another big pain point is battery life. So charging solutions should be part of your purchase plan. As more phones, including iPhones, have built-in wireless charging, we're seeing an increased interest in wireless chargers. Mophie's charge stream pad+ ($59.95) is a low-profile, 10-watt charger for fast and discreet wireless Qi charging. No more plugging in cables, just set your phone down and charging begins immediately. It's that simple.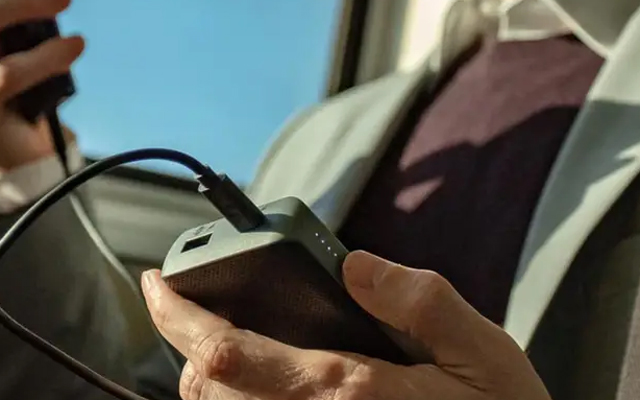 For portable power, the mophie powerstation PD XL ($79.95)is compact and lightweight. And with 10,050mAh of juice, it has plenty of power for both your phone and tablet. It also has Power Delivery technology, which delivers up to a 50% charge to an iPhone in just 30 minutes
You can save on these essential accessories by looking for bundles. For instance, Verizon, which sells all of these products, has bundle deals that can save you up to $90 when you buy three accessories.
---
[Image credit: iPhone 11 in hand via BigStockPhoto, Zagg, Prevent the Drop. HEX, Catalyst, Urban Armor Gear, Mujjo, Speck, Otterbox, Lifeproof, BodyGuardz, Mophie, InvisibleShield]
---
Discussion