Brought to You by the Consumer Technology Association
We may earn commissions when you buy from links on our site. Why you can trust us.

6 Great Gadgets to Make Your Smart Home Smarter
From high-tech microwaves to smart security systems, the smart home is all about making our day-to-day lives easier. But with so many tech gadgets advertised as "smart," which ones are actually worth it? We've gone through the latest smart home tech to find the best of the best.
These six smart home additions are guaranteed to make every day easier and more convenient.
Philips Smart Soup Maker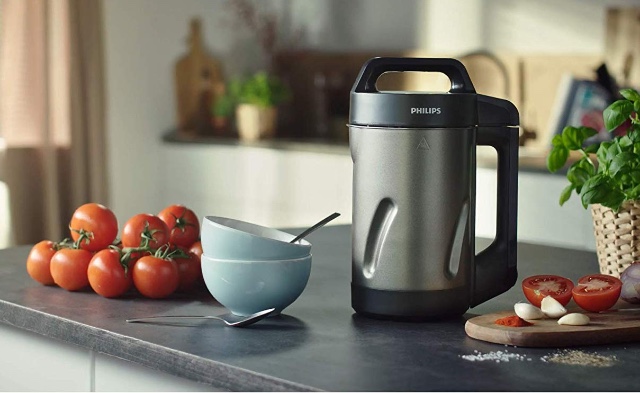 You're home, you're tired, and you definitely don't want to think about dinner. This smart soup maker from Philips is the solution: all you have to do is dump ingredients in and you can have homemade soup in just 18 minutes. Six preset programs make for a perfectly cooked meal without any monitoring. It's as simple as that: you won't need any cooking expertise to follow the easy-to-make recipes you'll find in the included recipe book (or on the website).
It can cook a chunky vegetable soup or puree a classic tomato soup, as well as handle more delicate milk-based soups, cold soups, and even compotes and smoothies. It's a versatile kitchen multitasker, but our favorite use is easy dinners. It has a 1.2 liter capacity, which is just the right size if you're making dinner four two or an appetizer for four.
Even if you can't cook, you can enjoy an easy dinner without having to resort to frozen food or order takeout.
Price: $149.95 from Philips, check price on Amazon
Panasonic Microwave Oven with FlashXpress Broiler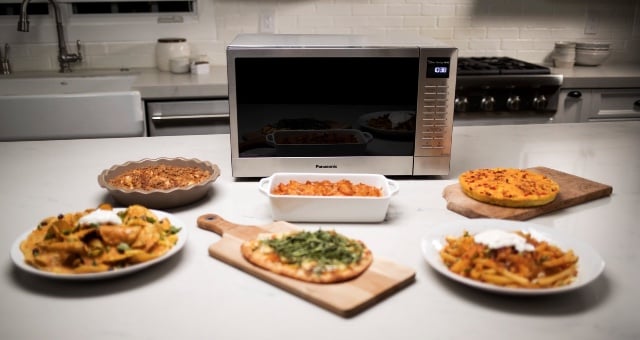 Microwaves offer a quick and convenient way to heat food, but sometimes result in soggy meals with cold spots. Ovens offer more even heat and give a nice crisp to many foods, but take a lot more time.
But this Panasonic microwave uses inverter technology and FlashXpress broiling to quickly and evenly heat your food while giving it a crisp, just-out-of-the-oven texture. The inverter offers a continuous heat (as opposed to the pulse-on, pulse-off power used by most microwaves) for evenly cooked foods, while its Genius Sensors detect steam to adjust cooking time for perfect food (when using one of its Genius Sensor Cook settings). And for the perfect finish, the FlashXpress broiler uses infrared heating to brown and crisp food.
By combining multiple types of heating, Panasonic gives you all the advantages of an oven in your microwave. And with the intelligence of its Genius Sensors, you don't even have to think about cooking time.
Price: $299.95 from Panasonic, check price on Amazon
C by GE Smart Bulbs & Smart Plug
Smart lights and smart plugs are the building blocks of any smart home setup. C by GE stands out from the competition with its easy, out-of-the-box Google Assistant compatibility. The lineup includes smart bulbs (in full color, tunable white, and soft white) and smart plugs.
The full color bulbs can change into millions of different colors to suit your mood or decor, while the tunable white bulbs can shift the tone of white to suit time of day. All of the bulbs can be set to turn on and off or switch colors on a schedule — and they can integrate with Google Assistant scenes to set configured lighting arrangements on a schedule or by request.
Smart plugs are the most versatile part of your smart home because you can plug just about anything into them. Then, just like any other connected gadget, you can control them with your smartphone or voice assistant. You could use them to control lamps without smart bulbs or basic appliances like coffee makers.
The bulbs are the only smart lights with the Made for Google designation, meaning they work with the Google Home app (and all of your Google Assistant gadgets) without an additional hub. They're also compatible with Alexa if you have the C-Reach Hub ($50). The plug, however, works with both Google Assistant and Amazon Alexa without any hub.
Price: Smart bulbs start at $29.99, check price on Amazon; smart plugs for $24.99, check price on Amazon
Lutron Aurora Smart Bulb Dimmer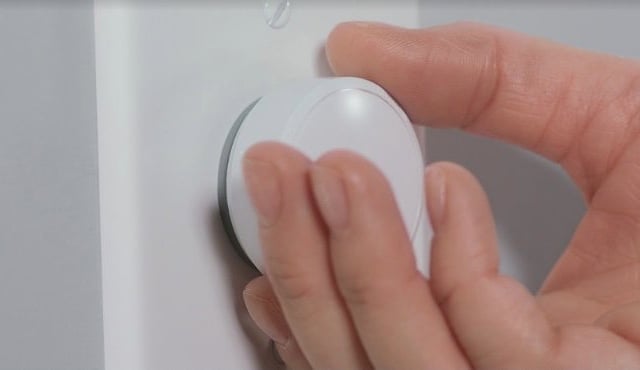 Smart lights have one major problem: though you can control them with your smartphone or by voice, if someone physically flips the light switch off, your control is gone as the power is cut off. While there are solutions to this problem, they typically require rewiring your light switches, which takes some DIY know-how.
Lutron Aurora Smart Bulb Dimmer is the simplest solution we've seen for this problem. It looks like a standard dimmer knob, and it just snaps on top of your existing light switch — all you need for installation is a screwdriver. The smart dimmer locks the switch in place and communicates wirelessly with Philips Hue or other Zigbee-compatible smart lights, so you can turn them on and off from right from the wall. A tap turns the light on or off, while turning the knob will dim the lights
Now you'll never accidentally turn off a light and mess up your smart home automation again.
Price: $40.95, check price on Amazon
Comcast Xfinity Home Smart Security System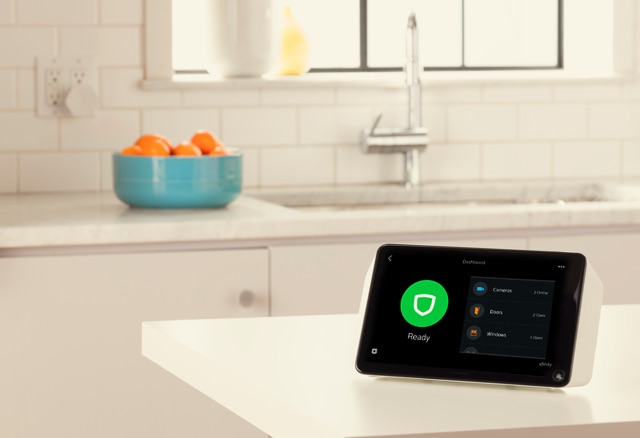 There are lots of budget-friendly smart home security options, but most of them are DIY affairs that take a lot of work to configure and monitor. Comcast's Xfinity Home is a smart home automation and security solution that's professionally installed and monitored, so all of the work is done for you. It takes all of the effort out of smart home setup and maintenance.
Of course you have all of the perks of a DIY smart home. You can use your smartphone to unlock smart locks, open doors (and garage doors), monitor security cameras, change the temperature, control lights, and a lot more. It's all customizable, with real-time alerts on events — but a professional team will always be monitoring, so you don't have to be glued to your phone to be sure your home is safe.
Price: Monitoring starts at $39.99 per month, equipment costs depend on your setup, avilable from Comcast
Hibersense Smart Comfort Control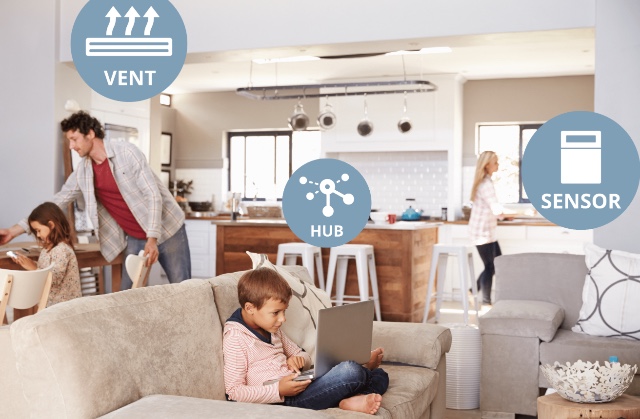 Even with central heating and air, the layout of rooms, the position of vents, and where people are in the house will affect the temperature in the home. Hibersense fixes that by monitoring each room and adjusting airflow to maintain the perfect temperature in every room, all the time.
The system has three components: sensors to monitor each room, vents to automatically adjust airflow, and a hub that controls it all. Think of it as a super smart thermostat for every room. Hibersense keeps tabs on room occupancy, temperature, humidity, and light to turn the temperature up or down as needed. That means it can direct air away from unoccupied rooms, increase heating or cooling in response to the warmth of sunlight coming through windows, and keep the temperature even.
The Hiber app acts as a virtual thermostat, letting you set the temperature individually for each room. You can set schedules for times of day, and days of the week, as well as configuring settings that trigger when it detects movement. But it will also learn as you use it, automatically keeping the temperature in each room at everyone's preference, without any need to constantly adjust the thermostat.
It all works with your existing A/C system, though it still needs professional installation. It's a pricy smart home addition, but it's a lot cheaper than replacing your entire A/C unit, and offers serious improvements to your heating and cooling system.
Price: $1995 and up (depending on size of house) from Hibersense
[Image credit: smart home phone app concentp via BigStockPhoto, Philips, Panasonic, GE, Lutron, Comcast, Hibersense]
---
Discussion