The Best TVs for Watching Sports
Techlicious editors independently review products. To help support our mission, we may earn affiliate commissions from links contained on this page.
(via HDGuru.com)
If you have a sports fan in the house (or if you are the sports fan in the house), you know that picture quality is paramount when watching the big game. If your current set isn't up the task, now is a great time to get a deal on a 2013 model.
But just what makes a TV ideal for watching sports? Our friends at HD Guru have lent us their expertise in helping you choose the right one.
The specs that count for a sports TV
Brightness: Many broadcasts occur during daylight hours, so you'll want a model that's bright enough to produce a punchy-looking picture in a room with high ambient light.
High refresh rate: You should also be looking at sets that can display content with fast-paced action without turning the picture into a blurry mess. Plasma models excel at making sports look crisp, while most LCD models with a 120 Hz and higher refresh rate have processing modes to help reduce motion blur.
Large screen size: Finally, you'll want to watch on a screen that's sufficiently large—we recommend 55 inches at minimum, though bigger is always better—to draw you and other viewers into the action.
We'll cover all these bases and more in the list that follows.
The best sports TVs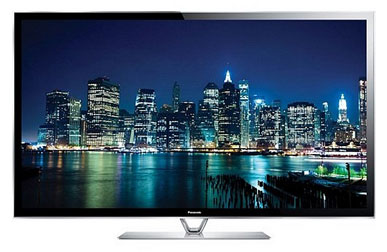 Panasonic TC-P65ZT60 Plasma HDTV
The TC-P65ZT60 represents plasma technology at its best, which HD Guru gave five out of five hearts in its review from 2013. The ZT60's 3000 sub-field drive does an even better job of keeping fast-motion sports looking solid than Panasonic's stunning ST60, and its anti-glare filter is an upgraded version of the one found on that model. Brightness, is about the same as the ST60, however. With a retail price of $4,099.99, that beautiful picture doesn't come cheap, but Best Buy is now offering it for 22% off at $3,199.98.
Panasonic's lineup also includes a 60-inch version, the TC-P60ZT60 which is marked down 34% from $3,499.98 to $2,299.98 at Best Buy.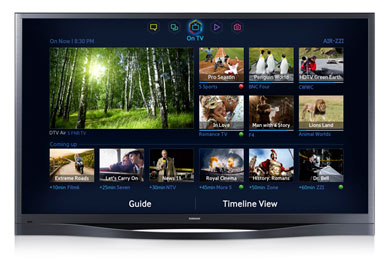 Samsung PN60F8500 Plasma HDTV ($2397.99)
Another top plasma, Samsung's 60-inch PN60F8500 edges out Panasonic's plasmas when it comes to light output, almost rivaling the LED LCD competition on this feature.
It also has a very effective anti-glare screen coating to keep blacks looking black in bright rooms, though Panasonic's ZT60 model performs a bit better in that department.
The PN60F8500's ability to deliver full HDTV detail on motion resolution tests also makes it a great choice for watching sports. Currently, the PN60F8500 is 37% off at $2,397.99 on Amazon
The same performance can be found in the 51-inch (33% off at $1,797.99 on Amazon) and 64-inch (30% off at $3,097.99 on Amazon) versions.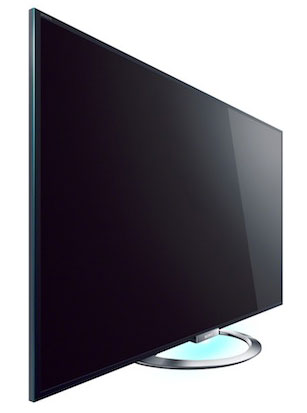 Sony KDL-55W900A LCD HDTV
This mid-line Sony LCD puts out a very bright, crisply detailed picture with rich color due to the company's Triluminos tech, which you can find out more about in the full review on HD Guru.
Sony's MotionFlow processing is effective in eliminating motion blur, and the KDL-55W900A's off-axis screen uniformity—an issue with many LED-backlit LCD models—is better than we've seen on many other sets. And, better yet, the 55-inch TV is currently 40% off at $1,983.82 on Amazon.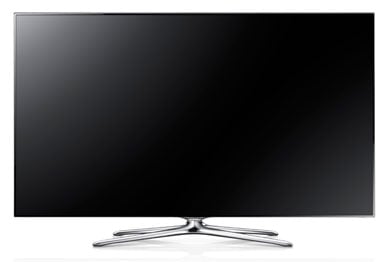 Samsung UN55F7100 LCD HDTV ($1497.99)
Samsung's UN55F7100 is a great value at just under $1500 (currently 40% off at $1,497.99 on Amazon). Samsung's Custom Auto Motion Plus setting lets you independently apply blur reduction to the picture to optimize it for sports viewing while minimizing judder reduction for movies.
Off-axis viewing is just okay—the picture looks great from a center seat on the couch, but dulls somewhat when viewed from an off-center position. For this reason, the UN55F7100 is a good choice for someone who usually watches sports solo.
You will have a wider sweet spot with larger versions, the 7100 is also available with a 60-inch (42% off at $1,797.99), 65-inch (43% off at $2,097.99) and massive 75-inch (33% off at $4,497.99) screen.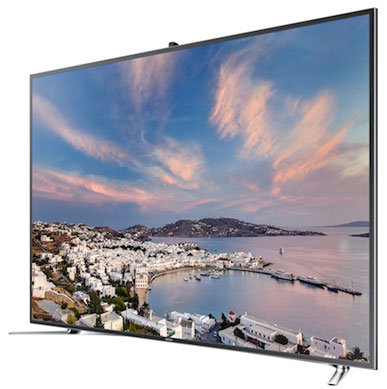 Samsung UN65F9000 UHDTV ($4497.99)
If you're looking for an Ultra HD TV to watch sports on, you'll be well served by Samsung's 65-inch UN65F9000, which we recently gave 4 out of 5 stars on HD Guru.
This model has all of the blur-fighting features found on other Samsung LCDs, and also puts out a bright picture with very good contrast.
More important, it comes with Samsung's One Connect box, which can be upgraded for new tech developments like HDMI 2.0 and the sports-friendly 2160/60p video format—something we expect to see in a next-generation broadcast TV format, which will hopefully be locked down and ready to go the next time the Winter Olympics rolls around.
The Samsung UN65F9000 is 47% off at 4,497.99 on Amazon.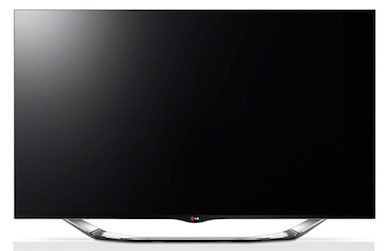 LG's 55-inch 55LA8600 LCD HDTV
Other LED-backlit LCD HDTVs that HD Guru approves of include the Samsung 60-inch UN60F8000 (30% off at $2,597.99 on Amazon), LG 55-inch 55LA8600 (33% off at $1,799.00 on Amazon) and the Sharp 80-inch LC-80LE857 (17% off at $5,397.00 on Amazon).
The Samsung F8000 is an all-around great performer, while the LG's IPS panel means it does a much better job than other LCDs at maintaining picture uniformity over a wide viewing angle.
And with its 80-inch screen, the Sharp is the kind of TV that any guest coming over to watch the Super Bowl at your home will be wowed by.
Discussion