7 Thoughtful Valentine's Day Gift Ideas
Techlicious editors independently review products. To help support our mission, we may earn affiliate commissions from links contained on this page.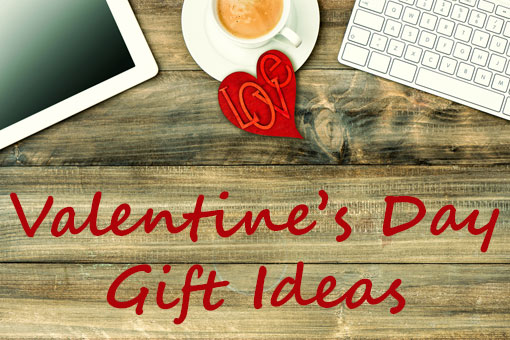 Valentine's Day is coming up, and you know what that means . . . Yes, you really should make that restaurant reservation now, but you should also starting thinking about the gifts you're getting for your significant other. Cupid never came unprepared, and neither should you. Here are our picks for the best tech gifts to get your Valentine.
Cube Photo Frame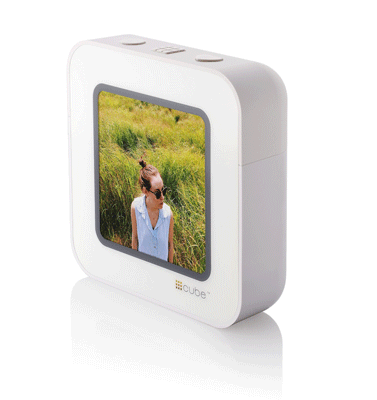 Digital photo frames were hot ticket items when they were first introduced, and their Internet-connected successors are no different. One such connected frame is Cube, which connects to Instagram to stream sets of photos and videos continuously. With Cube, you can follow specific hashtags or accounts to get a real-time view of your favorite photos. A button on top lets you save your favorites. It comes with a rechargeable battery and 4GB of storage. It's perfect for couples wanting to show off their relationships, and would also work to display all of those photos tagged with your wedding hashtag. Everyone who sees your Cube will realize just how much of a blast the #SmithWedding was.
Price: $129.10 (in black) & $149.00 (in white) on Amazon
---
Cassette Tape USB Stick Flash Drive - Heart Design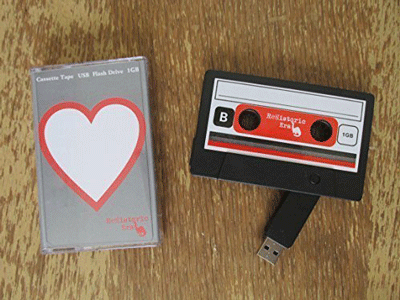 Ah, the mix tapes of the olden days . . . a well-thought-out playlist on a cassette was a hot commodity for couples in the 80's and 90s. While you've got lots of opportunities to make your sweetie a specially curated Spotify playlist, it's just not the same. This USB 2.0 "cassette tape" erasable flash drive and matching jewel case are perfect for reliving those memories 'till death do you part (or at least until you need something to put your Powerpoint onto). It's one gigabyte, which is enough room for about 250 songs. That's plenty of space to show your sweetheart you "Can't Help Falling in Love" with them. You get extra points if you make your own mix tape cover.
Price: $24.95 on Amazon
---
Polaroid ZIP Mobile Printer and Ussies Photo Album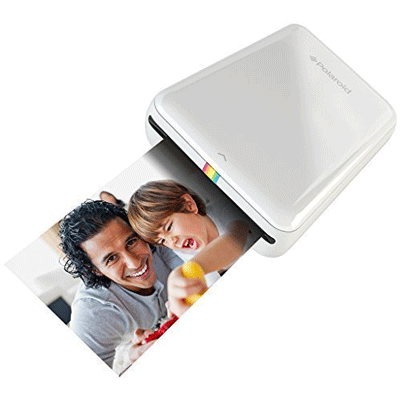 We're all about vintage products that have been upgraded for the 21st century, and that's why we love the Polaroid ZIP Mobile Printer. Just connect your iOS or Android device to the printer through Bluetooth or NFC for full-color 2x3" prints.The printer uses Zero Ink (AKA ZINK) paper — which has molecules the printer activates (no ink cartridges or ribbons needed!) — to bring you color pictures of you and your soulmate in a snap. A recharable battery lets you print about 25 shots before needing another charge. This cute little rectangular printer comes in white, black, blue and red, so make sure to pick your partner's favorite.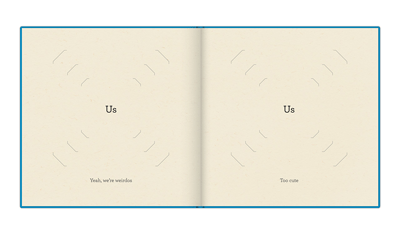 After you're done printing your cute couple selfies, put them in the Knock Knock Ussies photo album. The 6.5-by-6.5-inch book has 32 pages with slots ready to be filled with your favorite memories, from your first Valentine's Day to your proposal and beyond. As a bonus, the book's padded hardcover includes a mirror so you can make sure your makeup is on point for your Ussies.
Price: $129.95 for the Polaroid ZIP Mobile Printer on Amazon, $13.50 for the Ussies Photo Album on Amazon
---
Chic Buds Cross Body Power Purse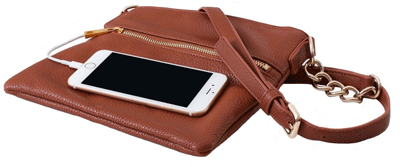 What Valentine's Day gift do you get for the fashionista who has everything? How about a cute, vegan leather purse that doubles as a phone charger? Chic Buds takes the cross body bag to the next level, putting a 3000mAh rechargeable/removable battery right into the bag. Just connect your phone to the battery with your charging cord through the exterior pocket and you've got enough power for more than one full charge for most smartphones. The cross body strap is adjustable and the bag comes in 12 colors from bright to conservative varieties, because it's all about the customization. As long as you've got your purse with you, you'll be able to text, FaceTime and Snapchat your love while on-the-go.
Price: $58.99 on Amazon
---
Click and Grow Indoor Smart Herb Garden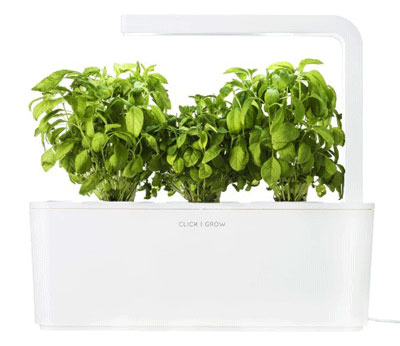 Why buy a Valentine's Day bouquet when you can give the gift of an everlasting green thumb and fresh herbs and veggies? Unlike most gardens, the Click and Grow Smart Garden does all the work for you—all year round. Plug it in, install the plant cartridges and add a little water; the garden does everything else, so you can set it and forget it. That is until you harvest the basil and mini tomatoes and think of all the fond memories you've made with your love. Is that love in the air, or is it just the smell of fresh mint?
Price: $59.99 on Amazon
---
Pebble Time Round and Pebble Time Steel Smartwatches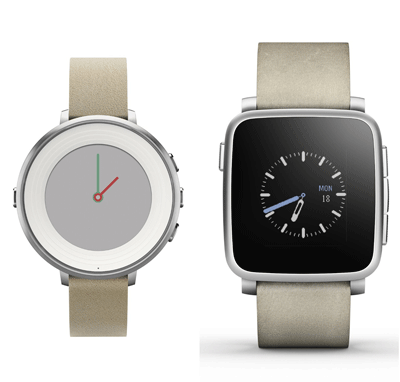 Everyone likes fancy watches, and matching Pebble Time Round and Pebble Time Steel smart watches are just what Dr. Love ordered. These timepieces work with both iOS and Android devices to show you notifications and health and sleep tracking information on an LED-backlit, color e-ink display. You'll always know when love letters come in on the Steel (up to ten days on one charge), and you can dictate a quick reply with the built-in microphone. The Round is billed as the "world's lightest and thinnest" smartwatch, and in 15 minutes of charging, you get one whole day of use (up to two days total with a full charge). You can choose from downloadable watch faces to personalize yours. Ain't love grand?
Price: $249.95 for Pebble Time Round on Amazon, $217.68 for Pebble Time Steel on Amazon
---
Wahl Lithium Ion All In One Grooming Kit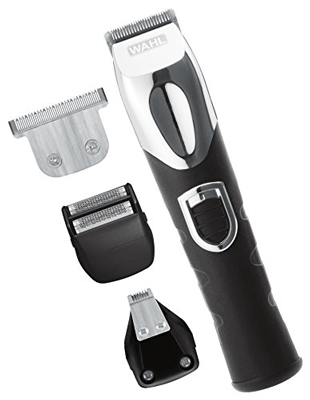 You won't have to worry about scratchy beard kisses from your sweetie-pie if you get him the Wahl Lithium Ion All In One Grooming Kit. This trimmer touts advanced rechargeable battery, which provides three times the running time and two times the power of other battery-powered trimmers. A one-hour charge keeps you trimming for up to four hours, but if you're late to a very important date, there's a less than five-minute quick charge that will have you looking good in no time. Included are a trimmer head, t-blade, dual shaver head, an ear nose and brow detailer and three beard guides for flawless facial hair. Maybe a little beard scratch never hurt anyone…
Price: $39.97 on Amazon
Need more inspiration? Check out all of our gift guides, the best subscription boxes and our picks for personalized gifts. Happy Valentine's Day!
[Image credit: heart with tablet and computer via Shutterstock, CUBE, ReHistoric Era, Polaroid, Knock Knock, Chic Buds, Click n Grow, Pebble, Wahl]
Discussion