We may earn commissions when you buy from links on our site. Why you can trust us.

6 Smartwatches that Could Save Your Life
We all know smartwatches are handy to for sending us notifications and tracking our fitness stats, but the latest wearables can do much more than that. As tech companies pack more health and safety features into our smartwatches, they can be real lifesavers. And while that may sound like an exaggeration, the Apple Watch's recently released heart rhythm tracker is already credited with saving lives, even though it's been available for less than a month.
So if you're looking for a smart wearable that can help keep you safe, take a look at these.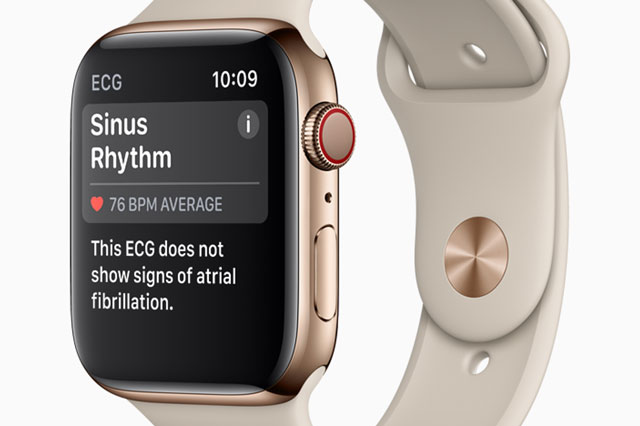 Apple Watch Series 4 tracks heart rhythm and call for help in case of a fall
The popular Apple Watch can now track heart rhythm in addition to heart rate, which means it can warn you of potentially dangerous heart problems, like arterial fibrillation. And while all Apple Watches can monitor heart rhythm, the Apple Watch Series 4 can also take an electrocardiogram — just like you would get at the hospital — to provide your doctor with detailed heart health information. These features has already sent some Apple Watch users to their doctors, where they were diagnosed with serious health problems.
But you don't need a heart problem in order for the Apple Watch to be a life-saving wearable. The Apple Watch Series 4 uses its accelerometer and gyroscope to tell if you've fallen. If the watch detects a fall, It asks if you're okay — and if you don't respond, it calls emergency services and sends text messages to your emergency contacts. The fact that the watch's fall detection features work without any effort from you (beyond setting up your emergency contacts).
Cost: Starts at $399 from Apple, check price on Amazon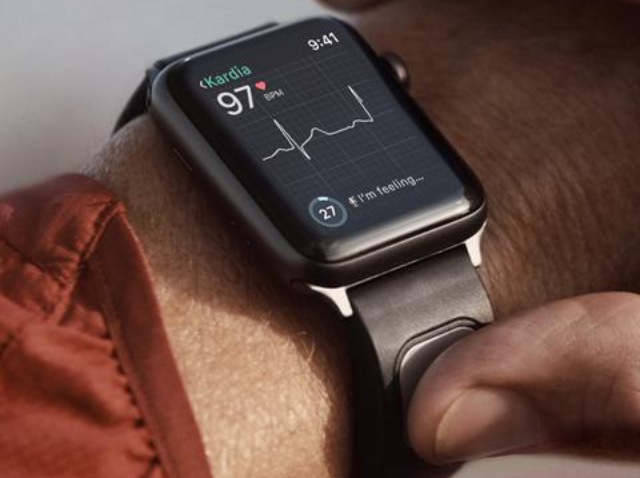 KardiaBand lets you monitor heart health from any Apple Watch
While the Apple Watch Series 4 can take an ECG, earlier Apple Watch users are left out — which is where KardiaBand comes in. This seemingly ordinary watch band is solid black, resembling Apple's sport bands, but has a silver square located under the watch face. This simple square isn't decorative: it's a sensor, and pressing your thumb to it for 30 seconds will take medical-grade EKG.
Paired with the KardiaMobile app, it will alert you if your heart rate doesn't appear consistent with your activity level and suggest you take an EKG. By capturing this health data early, KardiaBand can help pinpoint health problems before they become life-threatening.
Cost: $99 from AliveCor, requires a $9.99/mo ongoing subscription to track and store data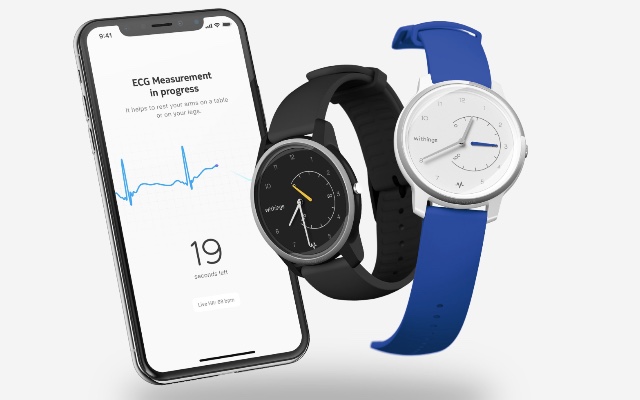 Withings Move ECG monitors heart health on a budget
Like the Apple Watch and KardiaBand, the Move ECG tracks your heart rhythm to look for signs of arterial fibrillation. Unlike the Apple Watch ($399 and up) and KardiaBand ($99, but requires an Apple Watch), the Move ECG is pretty budget-friendly at $130.
However, the watch has an analog face which limits its smart features — you won't find apps and on-screen notifications here. But skipping the smart features means better battery life. The Move ECG will get up to 12 months of use from its replaceable battery compared to the Apple Watch which needs to be charged every day.
The watch is still seeking FDA clearance but will be available later this year. Sign up for notifications on the Withings website (click "Keep me informed" on the left) to be alerted of pre-orders.
Cost: $130 from Withings, available this spring
Omron HeartGuide tracks blood pressure without a bulky cuff
The American Heart Association says nearly half of Americans have high blood pressure, which raises the risk of heart attack and stroke — but many sufferers don't realize there's anything wrong. And while heart rate has become easy to monitor with fitness trackers, blood pressure monitors usually take the form of large, awkward cuffs. But now blood pressure tracking comes in a wearable with Omron's HeartGuide, a sleek smartwatch that wouldn't look out off place on anyone's wrist.
Essentially, the band is a smaller version of the age-old blood pressure cuff: it inflates to measure your systolic and diastolic pressure with just the tap of a button. Paired with the HeartAdvisor companion app, HeartGuide will track your blood pressure over time and offer insights on what your blood pressure means for your health. And like any good wearable, it will track heart rate, steps, sleep, and other health stats so you can monitor how your blood pressure fits into your overall health.
Cost: Available for pre-order for $499 from Omron, starts shipping on January 8, 2019.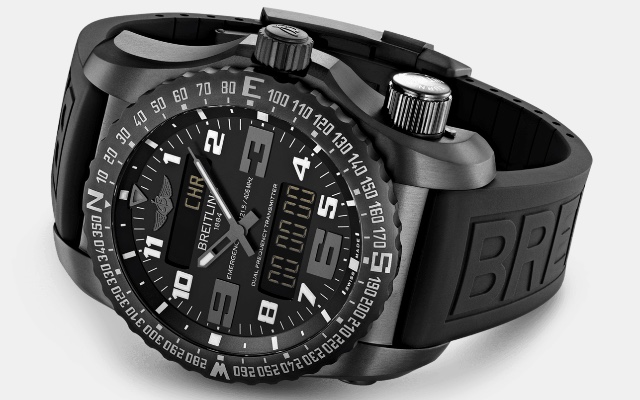 Breitling Emergency calls for help when there's no cell signal to be found
This isn't your standard smartwatch. Instead of focusing on smartphone connectivity or health monitoring, this Breitling watch is all about getting help in an emergency. On the outside, the Breitling Emergency is a classic luxury wristwatch with a titanium case and a linked band. But inside, it hides a personal emergency beacon that's been miniaturized to fit seamlessly inside a watch. These emergency beacons send messages vis satellite, telling local emergency services that you're in trouble and giving your location. Satellite service means you can get help no matter where you are.
While most smartphones have an SOS function to call emergency services or text your emergency contacts, these features require cellular service to function. Personal emergency beacons like the Breitling Emergency aren't so limited, making them perfect for people exploring remote environments, where this watch may be your only way to talk to the outside world.
Starting at $16,500 — though they can be found used in the $3,000 range — this watch isn't for the casual outdoorsman. But if you're planning a trip well of the beaten path and need a rugged wristwatch that can go with you anywhere and keep you safe, this is top of the line.
Cost: Starts at $16,500 from Breitling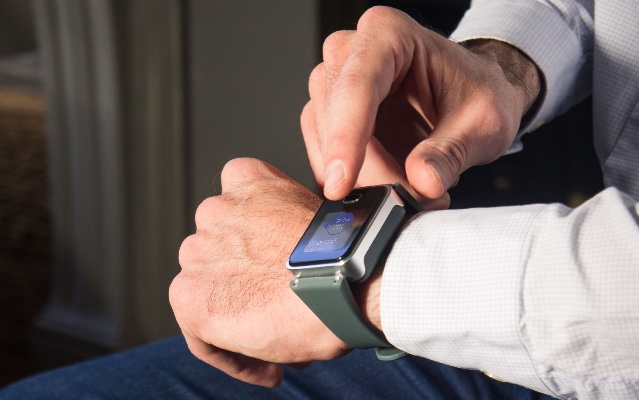 K'Watch Glucose will give us an easy way to monitor blood sugar
While this wearable is still in development, the K'Watch Glucose wants to change the way we track our glucose levels — a key indicator of diabetes. Right now, monitoring blood sugar at home requires you to prick your finger for a blood sample, which you can then test with a home glucose monitor. Not only is it a hassle, but it can only give blood sugar levels at the moment you test it — there's no way to proactively find out there's a problem.
But K'Watch is a continuous glucose monitor that looks just like a smartwatch. Instead of the standard blood test, K'Watch has a biosensor patch on the back of the work that measures glucose levels painlessly through the skin. The patch needs to be replaced every seven days, but that's still more convenient than the endless lancets and test strips required for standard home testing. Because it's monitoring your blood sugar levels all the time, K'Watch will let you know if your blood sugar is dangerously high or low, and keep track of your data so you can show your doctor.
Unfortunately, the K'Watch Glucose isn't on the market quite yet, so you're stuck with traditional home glucose monitors for now. Look for the K'Watch starting in 2021.
[Image credit: AliveCore, Apple, Withings, Omron, Breitling, PK Vitality]
---
Discussion