Tech for Winter Fun, Warmth & Safety
Techlicious editors independently review products. To help support our mission, we may earn affiliate commissions from links contained on this page.
It may not be officially winter yet, but cold weather and snow are just around the corner. That's no reason to stay pent up indoors though – there's plenty of cool tech available to keep you warm, keep you safe and make the most out of your time outdoors. Here are seven of our favorite winter tech products.
---
Battery-powered Gloves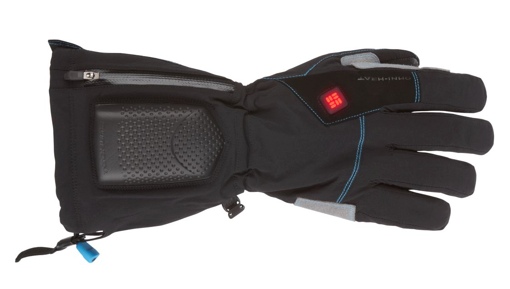 If you spend a lot of time outdoors in the winter, then you know how important it is to keep your hands cozy, warm and nimble. Sportswear company Columbia's Electro Amp Gloves protects your precious digits using push-button, battery-powered heat. They provide approximately 2.5 hours worth of heat on a single charge. And even if you run out of power, your hands should still stay pretty warm thanks to the gloves' Omni-Heat reflective thermal insulation on the palm (80g) and back (160g) of the gloves. And, an Outdry membrane protects you from snow and water
The Electro Amp Gloves are available in men's and women's sizes small through large. You can find them for sale on Columbia.com for $74.98, just half their original $150 price.
---
GoPro Hero4 Black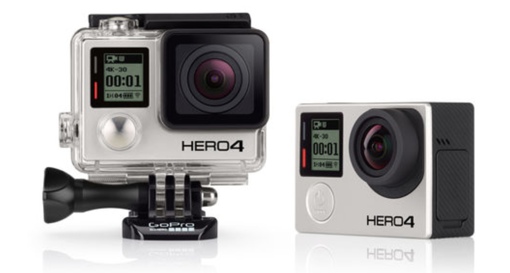 When it comes to basic winter time family photos, your smartphone's camera will likely do the trick. But if your family participates in active winter sports like skiing, snowboarding or snowmobiling, recording the action with a phone can be tough. That's why we like the GoPro Hero4 Black – it's the premiere sports activity camera.
The sturdy Hero4 comes with a protective clear plastic shell to keep it safe should it fumble out of your hands or get sprayed with snow during the action. Accessories like selfie sticks ($34.98) and snowmobile-mounting hardware ($14.95) allow you to safely capture 12MP photos and 30 frames-per-second video in 4K resolution from any angle. And once you've captured all those great memories, you can transfer them to your computer or phone via the Hero4's built-in Wi-Fi and Bluetooth connections.
The GoPro Hero4 Black is available in three editions: Standard, Surf and Music. You can learn more about the $499.99 camera ($399.99 on Amazon) by visiting shop.gopro.com. The GoPro Hero3 White is available for just $199 – a good option if you can make do with its capable 5MP camera and 1080p video recording.
---
Bluetooth audio add-on for Helmets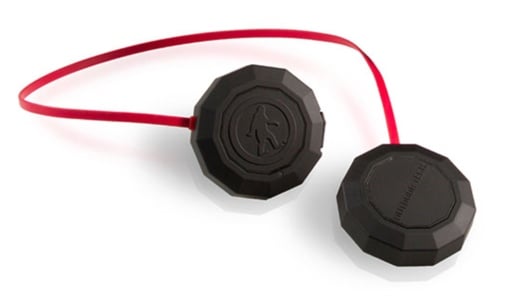 There are plenty of winter hats and earmuffs out there with headphone speakers built right it (check out the 1 Voice Ear Warmers with Bluetooth, $59.00). The Chips Universal Bluetooth Wireless Helmet Audio from Outdoor Technology is a great alternative for winter sports fanatics – you just drop them in your helmet's audio liner to enjoy quality sound without being tied down by wires. Basic tap controls let you pause the music when you need to hear your surroundings or answer incoming calls on your phone. Best of all, the rechargeable lithium-ion battery goes all day long, providing up to 10 hours of playtime on a single charge.
The Chips Universal Bluetooth Wireless Helmet Audio is currently $129.95 on Amazon.
---
SnowLizard Outdoor Sports Smartphone Case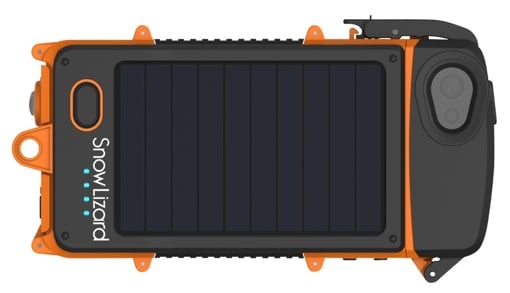 With all of these great active winter phone accessories, you'll want to find a way to keep your phone protected from the snow and ice itself. The SnowLizard SLXtreme Case for the iPhone 5 and 5S offers watertight seals, a drop-proof (to 6.6 feet) polycarbonate exterior and a double-locking latch. And no worries about losing power while skiing through the backcountry – the SLXtreme has a solar panel and integrated 2,550 mAh rechargeable battery.
You can find the SnowLizard SLXtreme case for the iPhone 5 and 5S on Amazon.com for $99.99, a $50 discount off the original price. Versions are available in night black, signal orange, safety yellow and hunter camo. Don't feel left out if you have a new iPhone 6 or Samsung Galaxy S5 – SLXtreme cases for these devices are on their way soon.
---
Winter Sports Headlamp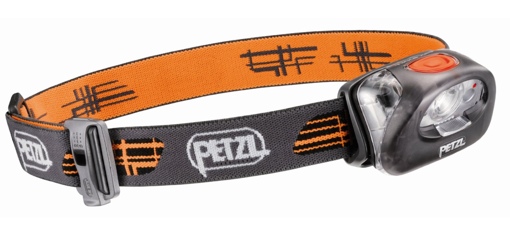 Don't get caught in the dark now that the sun is setting early! The Petzl E99 PG2 Tikka XP 2 Headlamp features a high-output, 80-lumen LED light, illuminating the way ahead up to 60 meters. Should something happen out on the trail and you need help, the lightweight lamp has an integrated 100 decibel whistle aid and a blinking light mode to increase visibility. An included red LED light, meanwhile, helps assist with night vision. It lasts 160 hours on 3 AAA alkaline batteries.
The Petzl Tikka XP 2 is available in graphite color on Amazon for $56.49.
---
Wham-O Snowball Gun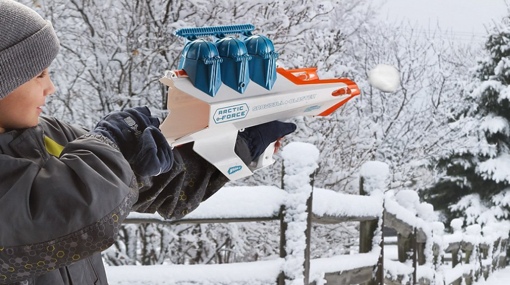 The Wham-O Snowball Gun may very well turn your next snowball fight into a neighborhood arms race. The toy is a combination snowball maker and snowball launcher, designed to make your kids (or you) a force to be reckoned with in the heat of snow-related battle. Just pack snow into the 3-ball press on top of the gun to create a snowball, then load them up for firing up to 80 feet. Be careful though – the gun can be hard to aim, making you a potential sitting target for a fierce hail of snowy retribution.
The Wham-O Snowball Gun is currently available for purchase on Amazon.com for $28.98.
---
AllSnow Ski Report App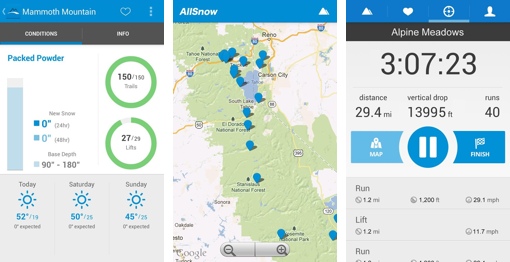 Don't plan a day out on the slopes without the aid of the AllSnow Ski Report, Snow Forecasts, Offline Trail Maps and GPS Tracker app. It offers snow condition reports for more than 2,000 ski areas worldwide, including fresh powder alerts. Cooler still, the built-in GPS feature helps you navigate the trails and keep a record of where you've been. The app also provides stats like number of runs runs, vertical drop, top speed and more. And you can pay extra for a breakdown of runs for over 400+ supported ski areas.
The basic AllSnow Ski Report App is a free download for iOS via the Apple App Store and for Android via Google Play. Details on individual resorts can be purchased for $0.99 cents each through the app; an all-access pass is available for $9.99 as an in-app purchase as well.
Discussion