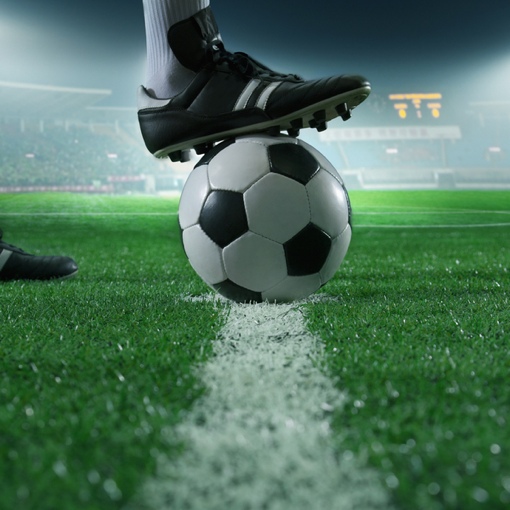 The 2014 FIFA World Cup kicks off this week in Brazil. It's the biggest international soccer tournament in the world, held once every four years. It may not be a showstopper in the United States, but for the rest of the world – and on the Internet – there's no bigger sporting event happening this summer.
The World Cup had a social networking presence in 2010, but this time around, there are more ways to follow the tourney than ever before. Here are some of the best ways to stay up to date on the latest World Cup news headlines, get live scores and interact with fútbol fanatics from around the globe no matter where you are.
Twitter
Twitter has a major International presence, so it should be no surprise that the social network is offering a number of new features in time for the first kickoff. The best place to start on Twitter is to search the #WorldCup hashtag, where you'll find a World Cup landing page with a scoreboard and all the top tweets from FIFA, players, sportscasters and other relevant sources. You'll find even more soccer discussion happening with FIFA's own #JoinIn hashtag.
If you're participating in the discussion yourself, you can show your team pride by using a returning feature called hashflags. Whenever you use a country's three-letter abbreviation as a hashtag (e.g., #USA, #CAN, #BRA), a tiny icon of that country's flag will appear next to it.
You can read up on all the World Cup coverage Twitter has to offer on the Official Twitter Blog. And, of course, you can follow and interact with FIFA at @FIFAcom for any official up-to-the-minute dispatches.
Instagram
FIFA is promoting the World Cup on Instagram using the account @FIFAWorldCup, a great place for causal and super fans alike to find great soccer photos and video. If you want to share you own World Cup fan photos and interact with others, use the official hashtags #myworldcup and #joinin. You might also want to keep an eye on the #WorldCup hashtag, too – it should be a catch-all for content related to the tournament.
You can learn more about FIFA's presence on Instagram at the official FIFA website.
Facebook
There's plenty of World Cup action going on at Facebook too. The social network has a World Cup landing page at facebook.com/worldcup with news, photos, videos from world leaders and your friends alike. You can join in on the discussion by posting replies or creating your own status messages using the #WorldCup hashtag.
To get an International taste of World Cup coverage, check out Facebook's cool World Cup Fan Map at facebook.com/worldcup/map. You can check out the world's top soccer players, see how many fans they have and what countries those fans come from. It's a neat little feature to that'll give you a grasp on how big this tournament really is.
Get the mobile apps
If you want to check out the latest World Cup action on the go, check out the free Official FIFA mobile app. You won't get access to full games, but you will get news updates, live scores, standings, photos, videos and more. And there are some great contests, too. If you're really lucky, you might win an actual game ball as a prize.
The official FIFA mobile app is available on the Apple App Store for iOS and on Google Play for Android devices.
[Soccer ball on field via Shutterstock]