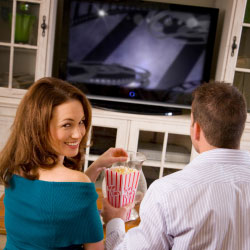 Technologists have been predicting the death of TV for some time now. As broadband speeds have increased and Internet technology has matured, more and more people have been declaring that you can now finally ditch your cable or satellite service for a purely Web-based option.
But the TV viewing masses just don't seem to be buying it. Which begs the question, can you really swap out your cable box and still watch your favorite shows?
For almost a year now, I have survived on a web-video only entertainment diet, so I can tell you with complete confidence (and a few caveats) that ditching that costly cable service is well within your reach.
What You'll Miss
The biggest limitation of a Web-based video existence is that you can all but forget about watching live events. This includes sports, award shows and other real-time broadcasts. There are some exceptions to this rule (many World Cup games were available on ESPN3 streaming live) but if much of your TV watching time is spent on live broadcasts you may find relying on the Internet frustrating. I, for one, have been forced to turn to that seemingly antiquated broadcast technology -- radio -- to get my Mets fix.
Of course, you can also go the old-fashioned route and use a television antenna to get over-the-air broadcasts from your local stations. You will need a digital tuner in your TV or a set-top signal converter if you have an old CRT TV, and you may have trouble with reception depending where you live.
Another gaping hole in your programming will be shows on premium cable channels. HBO puts some of its content online for free viewing at HBO.com, but the selection is rather poor and sometimes the wait between airing and arrival on the site can be long. The recently launched HBO GO fixes some of these issues, but it requires that you subscribe to HBO on a paid TV service like FIOS, defeating the purpose.
What You Get
Having to put forth the extra effort to decide what to watch and when leads you to watch much less television and puts an end to mindless channel surfing. While I did not watch a ton of TV before ditching cable, I watched enough that life without hundreds of channels required some adjustment. But I quickly found that having already become accustomed to watching TV on my schedule thanks to a DVR meant I was already well prepared for the web-video life. Most shows on my must watch list, including 'The Daily Show,' 'Colbert Report,' 'The Simpsons' and 'The Office,' were available the morning after airing for viewing online and films usually arrived on Netflix's Watch Instantly service around the same time they hit premium movie channels like HBO.
Of course the biggest perk is price. Loading up on premium channels can quickly send your cable bill over $100, but even basic service can cost as much as $60 a month. My monthly entertainment bills are now reduced to $8.99 -- the cost of a one DVD Netflix subscription with unlimited Watch Instantly access and Starz Play. Almost all of my television watching is satisfied by Hulu which is free for basic use, and only $10 a month for a "plus" subscription that offers deeper access to the site's video archives. Even if I chose to stick with the MLB.tv Premium subscription at $24.95 a month I'd be reducing my TV watching costs by more than half.
Making the Transition to Web-based Video
In the end, it was actually quite shocking how quick and easy it was to transition from traditional television service to Web-only options. In a world where DVRs are nearly ubiquitous and watching a show when it actually airs is an increasingly rare occurrence, adjusting to the on-demand only world of Web video is not as difficult as you'd you think. If you're ready to take the plunge, and cut the cable cord, you'll find getting set up is quite easy.
Picking out Your Equipment
If you're not going to just be watching on your PC, the first thing you'll need, obviously, is a TV. Almost all modern HDTVs have both HDMI and VGA ports for hooking up a computer. HDMI is preferable if it's an option on your PC or playback device of choice—you will get better picture quality and you won't need separate cables for sound.
When it comes to choosing a playback device you have a couple of options. There are dedicated set top boxes, like the Roku, Apple TV and Boxee Box that provide various levels of access to web-based services like iTunes, MLB, Netflix and Amazon Video On Demand. Or you can use a Windows PC or Mac.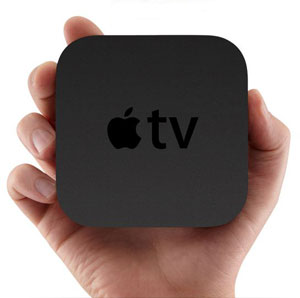 If you're a film fanatic and watch very little broadcast programing, the Roku HD Player ($70
) or Apple TV ($99) can be great options. If you have three or more must-watch shows every week, it's worth dedicating a PC to your web-video viewing.
If you use do opt for a PC, I strongly suggest installing the free Boxee software application to pull in streaming content from sites like Hulu, something Boxee excels at. Plus, the Boxee interface is quite comfortable to use, even from across the room, and can be used with your iPhone or iPod Touch as a remote control.
How to Get Content on Your TV
Device
Web-based
Video stored
on your PC
Netflix
iTunes
Amazon Video
on Demand
Other Video Apps
Computer
Yes
Yes
Yes
Yes
Yes
No
TiVo
No
Yes
Yes
No
Yes
Yes
Boxee Box
Yes
Yes
Yes
No
No
Yes
Apple TV
No
Yes
Yes
Yes
No
No
Roku
No
Yes
Yes
No
Yes
Yes
Apps on your TV
or Blu-ray player
No
No
Yes
No
Yes
Yes
Video Game System
Yes
Yes
Yes
No
No
Yes
The Best Places to Find Your Favorite Programs
Network and basic cable shows
The vast majority of network and basic cable shows are available for free online. The networks' sites (i.e. NBC.com and ABC.com) stream many of their shows, sometimes in HD, but you'll also find most of the same content at sites like Hulu and TV.com. You'll even find classics like the 'Mary Tyler Moore Show' and the original 'Star Trek,' in addition to current hits like 'House.'
Don't forget that you can get most local broadcasts over the air. When combined with a DVR like TiVo, you can record programs for playback later.
News
There's no shortage of news programming on the web. Your best bet is to go to station-specific websites like CNN.com or MSNBC.com. iTunes is also a great outlet, where shows like 'Meet the Press' are available as free video podcasts. If you're looking for documentary style reporting PBS.org offers streams of various programs, including the perennial classics 'Nova' and 'Frontline.'
Premium Channels
HBO fans are in luck since the channel does make most of its shows available for free streaming at HBO.com, but the time between airing and arriving there can be erratic. Fans of Showtime programs like 'Dexter' will unfortunately have to wait for the season to end and purchase it from Amazon or iTunes, or wait for it to become available on Netflix.
Sports
The NBA, NHL and MLB offer subscription services (at various price points that change season to season) for streaming live games. Unfortunately, thanks to the complex rules that govern such enterprises, local games are blacked out. So if you're a Cubs fan who moved to New York this works out great, local Mets fans however can only watch the game after it has ended. The NFL operates under much more draconian rules and all games are blacked out at the time of airing. You can watch any game you want after the fact, however, by subscribing to NFL Game Rewind for $14.99 a month. Those who crave tennis and soccer can turn to ESPN3.com.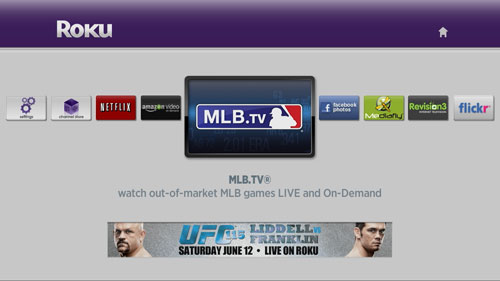 Kids
Hulu offers plenty of kid and family friendly programing, but it's primarily of the classic variety, like 'Gumby' and 'The Electric Company.' For more modern children's programming, you'll need to go straight to the source. There are plenty of quality kid's shows available at DisneyChannel.com, DisneyXD.com, Nickelodeon.com, NickJr.com and PBS.org. You'll find everything from 'Spongebob' and 'iCarly,' to 'Sesame Street' and 'Yo Gabba Gabba.' If you're interested in exposing your kids to the wonders of viral video, Kideos.com aggregates kid-friendly YouTube content.