There are lots of advantages to backing up your DVD library. It gives you a backup if discs are lost or damaged, and lets you play your DVDs digitally on all of your tech gadgets. That means easy access on your phone, tablet, computers without a DVD drive, and home media servers like Plex. By backing up your DVDs to ISO images with DVD copying software, you get a perfect digital copy of the original DVD disc — exactly what you want in a backup.
That may sound like a lot of technical jargon, but the concept is simple: you're just making a duplicate of everything on the DVD as a data file, or ISO image. Because an ISO image is an exact, sector-by-sector copy of the original disc, you won't lose any data and if you copy the ISO to a new DVD it will play flawlessly — which isn't the case when you just drag and drop files onto a DVD.
But if you've ever done a web search on how to rip your DVD collection, you've probably run into complicated how-tos that require multiple steps, multiple apps and finicky settings. The fact that ripping DVDs seems so complicated keeps most of us from bothering to back up our DVDs, which is easy to regret when you find an old copy of your favorite movie won't play.
That said, there are lots of software options to help you easily back up your personal data. And with the right program, ripping DVDs to ISO doesn't have to take dozens of finicky steps, so all you have to do is round up your DVD collection and start copying your DVDs to ISOs with just a few clicks. And that's one of the advantages of WinX DVD Ripper Platinum, because it's easy to use interface cuts out the complication. It has over 350 built-in profiles and four easy-to-use copy modes: it only takes three steps to back up a DVD to ISO, so it's simple enough for anyone to use.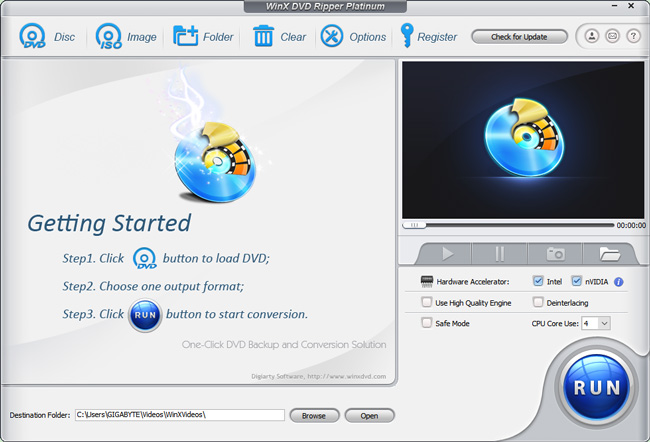 It can also handle a variety of DVD types, including copy encrypted DVDs — which make up most DVD movies — region-locked DVDs that have been imported from other countries, unplayable DVDs, and DVDs you've burned at home. It also understands a range of formats — like 99-title DVD movies and multi-file TV series discs — so you don't have to. You can even use it to edit DVDs to perfect your home movies, add subtitle tracks and more.
There's just one small snag with making backups of your DVD movies: it's of questionable legality. While you have the right to create backup copies of digital items you own, DVDs are typically encrypted to prevent you from copying them, and getting around this encryption isn't legal. So, something to consider before backing up your collection.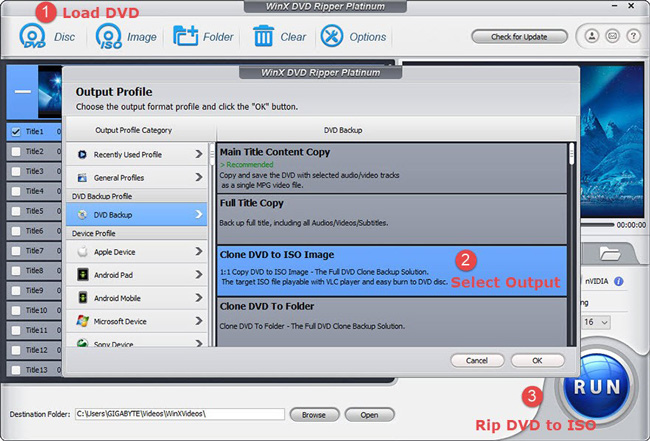 If you've ever tried to back up your data, you know that speed can be a problem — sometimes backing up your computer can take hours. But WinX DVD Ripper rips your DVDs quickly, so you don't have to wait all day to make your backups. While the exact copying speed varies depending on your computer, a modern PC can make a 1:1 ISO clone of your DVDs or rip them to other digital file formats in just five minutes. Level-3 hardware acceleration makes full use of your Intel, AMD, and NVIDIA hardware for speedy copying at 300-500fps.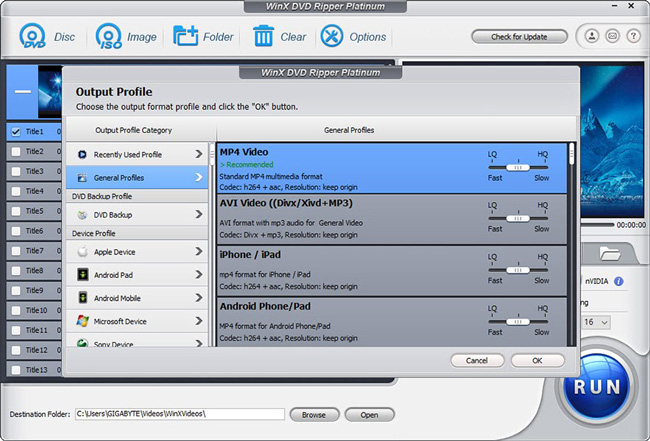 In addition to ISO backups, it can convert your DVDs to MP4, H.264, AVI, HEVC, MPEG, MOV, M2TS and other formats so you can load them on your digital devices to watch them anywhere — or just keep your backups in an easy-to-watch file format. That's the sort of convenience you just don't find with a DVD. Whether you're copying your DVD to ISO or making easy-to-play MP4 files, the end result is a high-quality backup, made quickly.
To get started converting your DVD library into digital ISO images, all you need is a copy of WinX DVD Ripper, a DVD drive (and a DVD burner if you want backups on disc) and a pile of your DVDs. It's that simple.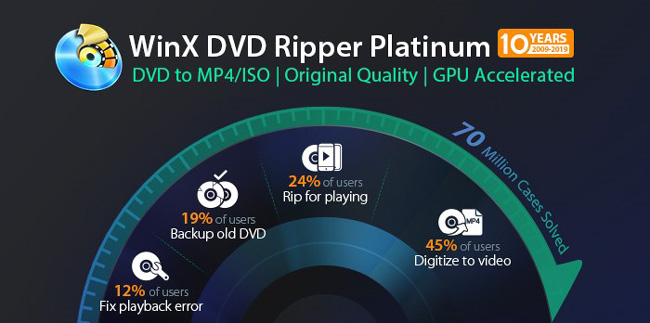 WinX DVD Ripper Platinum (lifetime version for Windows 10 and below) and MacX DVD Ripper Pro for Mac normally cost $67.95. But we have a special offer for our readers of just $29.95 for WinX DVD Platinum or MacX DVD Ripper Pro — a price worth paying to make backups without any hassle.
Rather skip out on paying at all? Digiarty is currently giving away WinX DVD Ripper Platinum. Just hit "Click here" under the download button for your license key to try out the full-featured version. It's really impossible to go wrong with picking up this software for free.
[image credit: Digiarty Software, Bigstock Photo]