We may earn commissions when you buy from links on our site. Why you can trust us.

The Best Mens' Shaver Under $100: Panasonic ES-LT41-K
Get a clean shave without cleaning out your wallet. After reviewing numerous shavers, the Panasonic ES-LT41-K is my pick as the best electric shaver for the man on a budget.
Update 3/17/15: After more than a year of personally using this product, I'm still very impressed by its performance. The price has been bouncing around on Amazon between $85-$100 so you may also want to check the price on Panasonic.com, which currently has the ES-LT41-K discounted to $89.99. - Josh Kirschner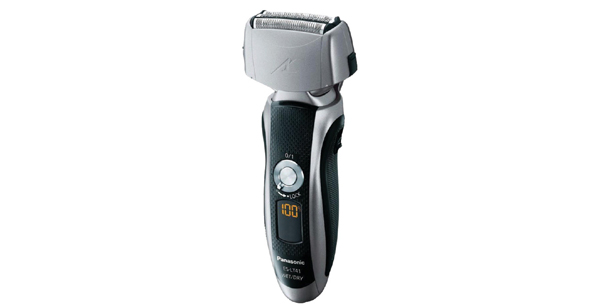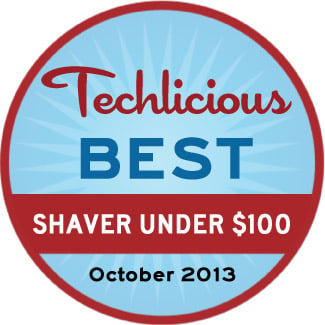 Top-of-the-line electric shavers for men commonly cost upwards of $200, even as much as $500, yet compromising on price doesn't have to mean courting disappointment. For those of us who are a little more cost-conscious, a good quality shaver can be had for less than $100. But which model should you go for?
I combined my experience with user reviews from Amazon and looked at other professional reviews, such as Consumer Reports magazine's electric razor buying guide, to come up with my pick for the best electric shaver you can buy for less than $100.
Foil vs. rotary
When choosing an electric shaver, the first choice you'll need to make is between two very different kinds of electric shavers: foil and rotary. Foil shavers have blades that sit beneath a curved metal cover with a pattern of holes (the foil) to capture hairs for cutting. Rotary shavers have blades that sit beneath round, hole-covered heads that spin to capture and cut hairs.
In my experience, foil shavers are more effective at clearing a thick beard than comparably-priced rotary shavers.
Beyond the type of shaver you choose, more money will generally buy you a better shave via a better designed shaver head and more powerful motor. The motor determines how fast the blades move and thus how efficiently the shaver cuts the hair; a more powerful motor should produce a closer shave with fewer strokes across the skin.
Other upgrades tend to be bells and whistles that don't directly impact shaving performance, such as LCD screens that show remaining battery life (in place of simpler LED indicator lights) or accessories that clean, lubricate and charge the shaver. You can decide how important those features are to you.
Taking all of that into consideration, I've chosen both a best foil shaver and a best rotary shaver in the Under $100 category.
Best Foil Shaver Under $100: Panasonic ES-LT41-K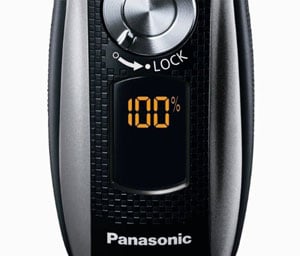 Though the manufacturer's suggested retail price is $149.99, the Panasonic ES-LT41-K is discounted at Amazon.com to just $82.64 at the time of this writing, well within my self-imposed budget. One of Panasonic's three-blade Arc3 models, it boasts features found on many higher-priced shavers, including:
A powerful, 13,000-CPM (cycles per minute) linear motor drive.
A well-designed shaving head that pivots approximately 25 degrees up and down as well as about 20 degrees left and right, with three independently floating blades that follow the contours of the face and neck and a "slit" foil structure that is designed to better capture long hairs.
An LCD readout that shows remaining battery life and other information.
A sonic vibration mode that helps clean the shaver by shaking loose cut hairs.
Wet/dry shaving capabilities; usable with shaving foam or gel.
The reviews are positive
Amazon.com users gave this shaver an overall rating of 4.5 stars, which places it eighth in Amazon's list of top–rated foil shavers, in the company of shavers that cost twice as much or more. Moreover, the reviews (sorted by newest first to capture satisfaction with the latest production runs) glow with praise.
"I recommend this machine for the closeness of the shave, the ease it catches even long hair, the contour of the grip, the charge status (0%–100%) display, the quietness, the wet/dry ability and the general workmanship," wrote Amazon user NR in September, granting the shaver four stars. "I didn't give it 5 star since nothing is perfect although I can't find anything wrong with this machine yet."
Also in September, Amazon user Grant Ritchie gave this shaver five stars: "This shaver is marvelous! I don't use any kind of pre-shave or water, and I still get a shave that is very nearly as close as what I used to get with my old, five-blade razor. It's a lot faster and neater too."
While the ES–LT41–K was not considered for Consumer Reports' list of recommended electric shavers, its four-blade stablemate, the ES-LA63-S Arc4, was included. The two shavers share many aspects in common, including a slit foil structure, LCD, sonic vibration cleaning mode and wet/dry shaving ability. (The Arc4 has a faster motor and a thinner, vibrating foil in its pivoting head.)
Hands on with the ES-LT41-K
After conducting this initial research, I requested and received a review unit of the ES-LT41-K directly from Panasonic.
Upon unpacking it and powering it on, I saw that it arrived with a 10 percent charge remaining on its battery. I immediately plugged it into an electrical outlet to recharge it to 100 percent, which took less than one hour.
While shaving, I was impressed by its light weight, comfortable ergonomic design, and smooth (low-vibration) and quiet operation. The large head covers a large section of skin in a single stroke, and the pop-up long hair trimmer sits at an angle that makes it easy to trim sideburns. Power consumption was good, too. After about five minutes of shaving and trimming sideburns, the LCD indicated 90 percent of battery life remaining.
Nevertheless, I also noted an aspect of this shaver that makes it still a compromise versus a more expensive model: The pivoting head moves vertically and at up-down angles to the right or the left, but it won't swing back and forth from the front of the razor to the rear. In fact, the part of the shaver that houses the pop-up trimmer on the rear blocks the head from this motion.
As a result, the shaver simply cannot exactly follow the contours of the face, chin and neck. So I had to make multiple passes over my chin and neck areas — four or more — to get an adequately close shave there.
Why others didn't make the cut
Of course, any ranking of "best" is subjective, and there's always an alternative. In the foil shaver category at a price below $100, Consumer Reports recommends the Remington Pivot and Flex Foil F–5790 ($55), which the magazine rates a "best buy."
However, users on the CR website wrote scathing reviews of this Remington shaver, altogether rating it only two stars out of five.
"How did it get this rating??," wrote CR user Joe in March. "Doesn't shave as close as my much older Braun 3 or that close regardless. Misses hairs and have to cover the same area multiple times. ... Stay away."
I also considered another Panasonic Arc3 shaver, model ES-SL41-S, which carries a manufacturer's suggested retail price of $89.99. It is discounted to just $49.99 at Amazon and to $54.99 at Panasonic's own web store. But I rejected the ES-SL41-S because it lacks the high-end features of the ES-LT41-K for not significantly less money. The LT41 has been available since 2011, and the SL41 since 2012.
Panasonic is expected soon to add its newest Arc3 shaver to the lineup, boasting even greater technology shared with more expensive stablemates. The model ES-ST25K-S boasts a sensor that lets the shaver detect the thickness of the beard and adjust the machine's motor speed accordingly. But its manufacturer's suggested retail price is $149.99, and the shaver likely won't be discounted below $100 any time soon. So the Panasonic ES-LT41-K remains my top pick.
Panasonic ES-LT41-K


Best Rotary Shaver Under $100: Philips Norelco AT830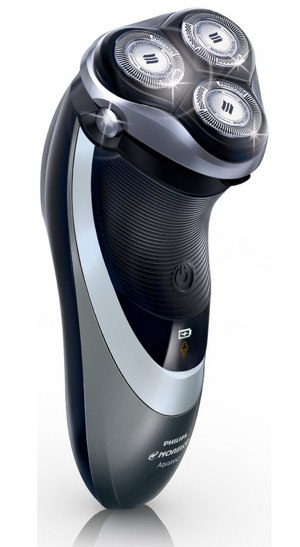 In the arena of rotary shavers costing less than $100, the Philips Norelco AT810 PowerTouch with Aquatec shaver, which carries a manufacturer's suggested retail price of $69.99 but is discounted at Amazon to $59.95, received the highest rating — 4.5 of a possible 5 stars — from Amazon users. It is a wet/dry shaver with flexing heads.
However, I prefer the Philips Norelco AT830 PowerTouch with Aquatec, a step-up model that also features a pivoting head. The AT-830 has a manufacturer's suggested retail price of $89.99 and is discounted at Amazon to $79.95.
At least one Amazon user agreed with my assessment. "On the basis of actual specifications, the AT810 and the AT830 look pretty similar," wrote Comdet, an Amazon Top 50 reviewer. "They both have the same overall form factor, use the same HQ8 heads, and offer wet and dry shaves. However, the AT830 has a pivot head that allows the whole head assembly to pivot and adjust to your facial contours. I found that made a real difference in shave quality and comfort."
Moreover, Comdet added, "As with the 830, I was not impressed with the dry shave quality of the 810. It was irritating in the neck area (even a bit more than the 830) and struggled to get all the hairs on the jaw line. Both models were much better on the cheek area, but still (in my opinion) a notch below what a good foil shaver can do. Performance is much better as a wet shaver. I found the 830 equaled the performance of the SensoTouch 3D, a much more expensive model from Norelco. The 810 is not as good ... I clearly felt the difference between the two in the jaw line and neck areas."
Philips Norelco AT830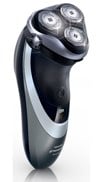 ---
Discussion