Review of the Beltronics GT-7 Radar Detector
Techlicious editors independently review products. To help support our mission, we may earn affiliate commissions from links contained on this page.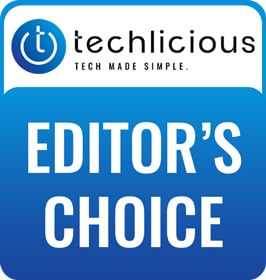 The new GT-7 radar detector from Beltronics is essentially a hand-me-down Passport Max from its sister company, Escort. And that's not a bad thing. In my testing, the Passport Max has been an excellent performer with a solid feature set. And while the guts of the two devices are the same, Beltronics is making its own statement with a striking design (more on that later) and, importantly, a lower price - $499 for the GT-7 versus $549 for the Passport Max. That lower price (plus a couple of other improvements described below) makes the GT-7 the winner in this sibling rivalry.
Performance & testing
With radar detectors, performance outweighs all other factors—if you can't pick up police radar in time to avoid getting a ticket, nothing else matters. Conversely, you don't want a detector that is so tweeky that it chirps every time it picks up a stray radar signal. Otherwise, you start to tune out the alarms and when a real one comes along, you don't react quickly enough (or at all).
For my testing, I ran the GT-7 side-by-side against our top radar detector pick under $200, the Whistler CR85, Cobra's new DSP 9200 BT (another Beltronics/Escort sister company) and Escort's Passport Max (which should perform identically to the Max 2 and Max 360) to see how it compared. I used the devices on multiple road trips in New York, New Jersey, Illinois, Delaware and Maryland.
The GT-7 incorporates the digital signal processing circuitry found on the Escort Passport Max line (and, now, the Cobra DSP 9200 BT), which does a commendable job at both providing early alerts for K and Ka band radar while greatly reducing false alarms from door openers and collision avoidance systems from other vehicles. As expected, given the similar guts, all three performed pretty much identically in real world testing.
The Whistler CR85, which uses analog circuitry, performs nearly as well on both K and KA bands. However, when it comes to false alarms, the difference is night and day. While the GT-7 is very quiet on the highway, the CR85 is far more susceptible to picking up radar signals from other vehicles, especially collision avoidance or lane departure radar from Audis. In fact, I've come to joke that the Whistler CR85 is my vehicle's Audi Detection System.
I wasn't able to test laser detection because I never encountered a laser speed trap. And, even if I had, laser detection is a near-useless feature primarily touted for marketing purposes. Unlike radar signals, the laser beam is incredible narrow and is an instant speed measurement system—by the time you pick it up, it's too late to do anything about it.
One detector I haven't had the opportunity to test versus the GT-7 is the famed Valentine One. Testing by other reviewers has shown the Valentine One to be roughly on par with the Passport Max/GT-7 lines for detection distance. The Valentine One line has been known to be more prone to false alarms, though those can be quieted somewhat if you're willing to get into the device settings and customize the unit, as well as connect it to your phone through an optional Bluetooth module. In this regard, the GT-7 will be better out of the box for most purchasers.
During my testing, I did encounter an odd bug. While driving through long tunnels, the GT-7 would completely shut down—display went dark and no sound. A Beltronics/Escort spokesperson said that this bug had been resolved in a software update that my review unit hadn't received, and that the detector was still picking up radar, just the display was dark. I didn't have the opportunity to recheck the tunnel issue to confirm detection was still active (I don't think it was) or whether a software update resolves the issue.
[UPDATE 3/6/16: I retested the GT-7 with new firmware and found that the shutdown problem still occurs when driving through tunnels. I also confirmed that radar detection shuts down, as well, not just the display. Beltronics says that their engineers are investigating the issue and when I receive additional information on the status, I will post it here.]
Features
The Beltronics GT-7 is a full-featured detector with numerous customization options. For those familiar with the Passport Max, the features of the two are essentially identical. There are a few small tweaks to the names of certain modes, but nothing notably different.
Not surprisingly, the GT-7 can detect all radar and laser used by US law enforcement across X, K, Ka, Ka-POP and TSR bands. Detection for each can be turned on or off independently, as required, to match the types of detection used in your area and reduce false alarms. You can also adjust the sensitivity to balance alert speed with false alarm reduction using the Highway, Auto and Auto No X modes. I tested using Auto No X and found alert times to be excellent with a notable reduction in false alarms from my city driving (Note: only turn off X band if you are sure it is not being used in your area). Built-in GPS also allows you to lock-out static false alarm areas.
Unlike the Escort Max 360 or Valentine One, there are no directional arrows to tell you which direction the radar signals are coming from.
The GT-7 has Escort's built-in Defender database of known red light and speed cameras that leverages the GT-7's GPS to provide alerts. I've found the database to be accurate and up to date even in cities like Chicago that, for a time, seemed to be relying on red light cameras to fund the entire city budget. Purchasers get three months of Defender updates, after which they must purchase a subscription ($19.95 for one year or $39.95 for three). Given the GT-7's already premium price, I would have liked to see lower cost subscription options.
One side-effect of red light camera warnings is that they can lead to false alarms, as well. When you're on the highway, there's no need to know about red light cameras on nearby roads. Fortunately, these false alerts are obvious and easy to ignore.
The GT-7 can be paired to the Escort Live service (yet another subscription required, $49.99 per year) and smartphone app for real-time speed trap alerts from other Escort Live users and overspeed warnings based on actual posted speed limits. Like the Max, connecting to Escort Live requires purchasing the optional Smart Cord Live for $99.95, putting the GT-7 at the same price as the $599.95 Passport Max 2, which uses built-in Bluetooth to connect the detector and smartphone for Escort Live. That doesn't seem like a good deal. So for those looking to use Escort Live, the Max 2 is the better option. However, my advice would be to stick with the GT-7 and use Waze, for free, as your community-generated speed trap alert.
The display on the GT-7 is easily readable in all lighting conditions and provides numerous options for what informational and alert data to show. The color can be changed between copper (my favorite), red, blue or green, and provides a heads-up speed indicator on the display, with alerts for when you exceed a customizable preset speed. And there are four display information configurations modes that provide varying levels of technical details about detected threats. I found the "Standard" mode—which displays speed, threat type (Ka, K etc.) and threat signal intensity—to be just fine.
The GPS-based features are not available on models like the Cobra DSP 9200 BT, which doesn't have GPS on-board (though you can get similar functionality with an optional Cobra service on your smartphone).
Design
Design is somewhat of an afterthought with radar detectors. You make a black box, stick some electronics to it and you're good to go. But Beltronics took a significant departure (for detectors, anyway) from this route by highlighting the case in broad strokes of copper-colored plastic. Beltronics claims the look is more "rugged" and "athletic". And to match this more macho approach, the GT-7 uses a male voice for alerts rather than the female voice on the Passport line because, you know, rugged men don't like women telling them when it's time to slow down.
Whether you love or hate the angular, copper-accented design, the case is a little larger than the Passport Max series, and significantly larger than Cobra's minute DSP 9200 BT. Unlike my Passport Max, which fell apart in a matter of weeks and is now held together with super glue and electrical tape (a common issue with the first generation of the Max, which Escort claims they have addressed in models manufactured since June, 2105), the case on the GT-7 feels solid and has shown no signs of separation during use.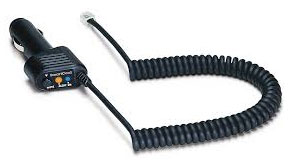 A convenient feature on the GT-7 (and Passport Max line), lacking on the Cobra, is a button on the plug of the Smart Cord to silence alarms. This simple addition is far easier to use than reaching across your dash to fumble with the mute button on the detector, especially on the dark. Unfortunately, Beltronics was not thoughtful enough to add a USB jack to the cord to allow charging your phone at the same time, something that would seem to be an obvious feature if they want to encourage you to use your phone for Escort Live.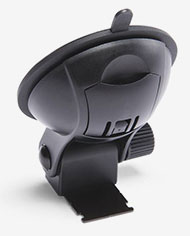 The GT-7 uses the same sticky cup mount found on the Passport Maxes. Unlike the terrible version found on the original Passport Max, the new magnetic mount doesn't allow the GT-7 to constantly bounce off the holder when driving and makes it far easier to mount and remove the device. The sticky mount is also far more resistant to falling off the windshield than typical suction cup mounts used by Whistler and Cobra. There is some vibration when driving, but it's not that bad. [UPDATE 8/1/16: Having spent considerably more time with the GT-7, I am finding the rattling to be more annoying than I originally found (though still not as bad as the Max). Testing side-by-side with the Escort Max 360, the 360's mount design is far better, completely eliminating the rattling issue.]
Wrapping it up
The Beltronics GT-7 is an overall excellent detector and, at $499.95 on escort.com or Amazon, a better value than its Escort doppelgangers, the $549.95 Passport Max and $599.95 Passport Max 2. Similarly, I would choose the GT-7 over the $649.95 Max 360. Not that I don't find the directional arrows on the Max 360 useful (I do), I just don't feel that they're worth the extra $150. And you can get directional arrows on the $400 Valentine One, if that's your pleasure. But, if you have the money, the Max 360 is the only Escort model I would choose over the GT-7.
My biggest complaint with the GT-7 is price. It's not cheap to begin with, and when you add on the optional subscriptions for Escort Live and Defender updates, it gets downright expensive. Fortunately, Waze is a fine alternative to Escort Live and provides red light cameras alerts, too, though it's far more convenient to get the warnings through the detector.
Versus the Whistler CR85
Compared to lower-priced detectors from Cobra and Whistler, the GT-7 is also my pick. The Whistler CR85, while great at detecting, simply has too many false alarms from collision systems. And its suction cup system is more prone to mid drive detachments than the sticky mount of the GT-7. If you can't spend more than $150, it's the one to go for, but you'll always be wishing you had the GT-7 instead.
Versus the Cobra DSP 9200 BT
The Cobra DSP 9200 BT offers the same detection and false alert rejection performance as the GT-7, just without the GPS features (though you can get similar functionality with a subscription to Cobra's Aura app and service). I also prefer its attractive, tiny case to the in-your-face design of the GT-7. However, the display on the Cobra can get washed out in sunlight to the point where it's difficult to tell whether it's still operating. And the lack of a mute button on the cord is another big minus (though, kudos for offering a USB jack on the plug for phone charging). Given these drawbacks, at $399, the Cobra is simply too close in price to the GT-7 to recommend it. If Cobra allows retailers to start discounting, as it does with all its other detectors, that equation will change. At $299 or below, the 9200 BT would be a serious alternative.
Versus the Valentine One
For speed enthusiasts who are willing to put extra time into getting things set up in the device and to constantly use a connected smartphone for false alarm filtering, the Valentine One is the better choice at $400 directly from Valentine One (the only authorized seller), plus another $49 for the Bluetooth connector. However, I'll take the plug-and-play simplicity of the GT-7 over directional arrows if it means I don't need to run yet another app on my phone to minimize false alarms.
In short, Beltronics has positioned the GT-7 well with price, performance and features to compete against all other detectors on the market. I'm not crazy about the design colors (I prefer radar detectors to be stealthy, not blingy), but to each his or her own. Unless you want to pony up the extra cash for the Max 360 or take on the more complicated Valentine One, the GT-7 is my recommendation as the detector to purchase.
Beltronics GT-7 Radar Detector
[Note: I'm now seeing the Passport Max and Max 2 discounted on Amazon to $469.95 and $492.00, respectively. With the price drops (unusual for Escort), the Max/Max 2 and GT-7 are more neck-and-neck competitors; the choice comes down primarily to aesthetics.]
Discussion