Review of the TiVo Roamio
Techlicious editors independently review products. To help support our mission, we may earn affiliate commissions from links contained on this page.

There has never been any question that TiVo is a superior DVR to the one your cable company provides. The question has always been about the economics of renting versus buying a set-top cable box. Now, TiVo has upped the value quotient with its new three-model Roamio line.
The basic Roamio ($149.99 on Amazon, $199.99 on tivo.com) can record four shows at once — most cable DVRs allow only two simultaneous recordings — and its hard drive can hold up to 75 hours (500GB) of HD recordings. The Roamio Plus ($395.90 on Amazon, $399.99 on tivo.com), which hits the sweet spot of the line, can record six shows simultaneously and holds 150 hours (1TB) of HD programming. The Roamio Pro ($569.53 on Amazon, $599.99 on tivo.com) also records six shows at the same time but stores 450 hours (3TB) of HD.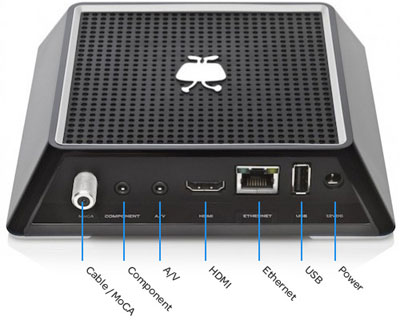 Instead of buying and installing a pricy Roamio for each room, simply add a small TiVo Mini ($86 on Amazon, $99.99 on tivo.com), which lets you access your Roamio via Wi-Fi. via your home's Internet service by plugging into an Ethernet or coax jack (Ethernet over coax).
Three products in one
With Roamio, you get built-in access to Netflix, Hulu Plus, Amazon Instant Video and YouTube. On the Pro and Plus models, you'll also be able to watch both live TV and recorded programs via Wi-Fi on an iPhone or iPad when you're not home. (What you can watch with Roamio's out-of-home streaming service depends on your cable provider. With Time Warner, my local cable monopoly, I'm restricted largely to streaming programs on broadcast channels.)
Roamio's upgraded interface provides a far more expansive electronic program guide (EPG). You can see a lot more of what what's on at a particular time, stretching two weeks out instead of one. You also can scan two weeks of programming on a single channel with just a few clicks.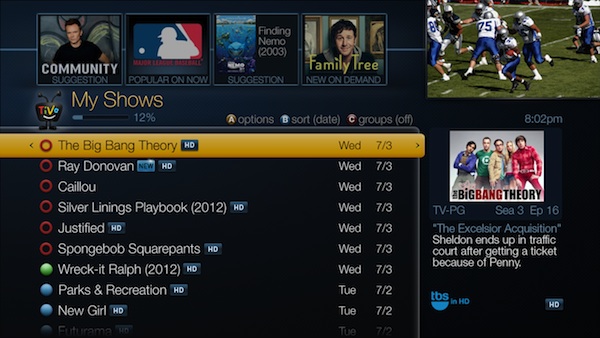 Since Roamio has built-in Wi-Fi, program searches not only show a program or movie's availability on TV but on other Internet-based content services as well.
I far prefer TiVo to my cable service, although I wish the TiVo remote let me also turn my A/V system on and off and had back-lighting for use in the dark.
The TiVo value proposition
Renting a cable DVR is a simple choice. Your cable supplier supplies a DVR box, for which you pay a monthly rental fee. If they improve the DVR box, you swap out the old one for the new one. If your DVR cable box malfunctions, they bring you a new one.
With TiVo, you must purchase the Roamio. If a new model comes out, you have to buy it. If your TiVo malfunctions, you have to buy a new one. And you still have a monthly service fee — $14.99 per month for the Roamio and $5.99 per month for the TiVo Mini. (There's also a lifetime membership: $499 for the Roamio and $149 for the TiVo Mini.)
But Roamio Plus and Pro essentially combine three pieces of gear — a DVR, a media streamer and an out-of-home streamer — at one price. Is that price the right value for you? You'll have to do some fancy math to compare TiVo to what your cable box costs, and then factor in the intangible but worthy TiVo benefits.
For the ultimate TV/DVR enjoyment, in my opinion, the TiVo system is well worth buying into.
Discussion