We may earn commissions when you buy from links on our site. Why you can trust us.

TCL 40 XE 5G: A Surprisingly Good Phone on Sale for $99
If you think you need to pay hundreds of dollars for a decent smartphone, you're in for a very pleasant surprise. The TCL 40 XE 5G has a bright 6.56-inch HD display, it's powerful enough to handle your everyday tasks, and has a battery that lasts all day. And from a design perspective, nothing about it looks or feels cheap. For its usual price of $169.99, the TCL 40 XE 5G is a lot of phone for the money. And at its current price of $99.99 on Verizon, it's an amazing deal, especially since it comes with a high-speed 18-watt charger in the box.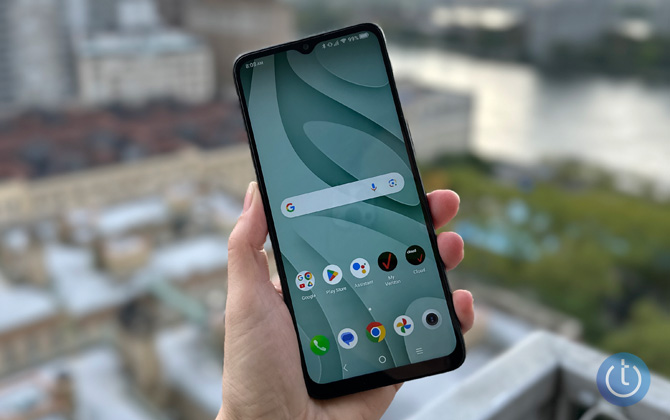 + Pros
– Cons

Bright, fast 90Hz display
Attractive design
High-quality construction
18-watt charger comes in the box
5G

No update to Android 14
The display is HD (not Full HD) and has poor off-axis viewing
Has trouble taking low-light photos
No NFC for tap-to-pay
Look and feel
If I handed you the 40 XE 5G, you would have no idea that it's a sub-$200 phone. The fit and finish place it squarely as a mid-tier phone costing two the three times its price. It's light without feeling plasticky and has a subtly textured back that makes it easy to hold.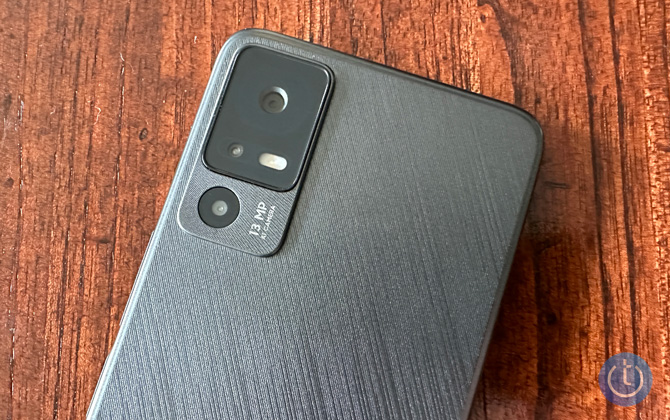 The power and volume buttons are placed halfway down the right side, making them easy to reach for smaller hands. Unfortunately, that also places them squarely in the way of some car mounts.
Display
The 40 XE 5G has a 6.56-inch HD+ (720 x 1612) LDC display with plenty of brightness for easy viewing in bright sunlight. And at 90Hz, the display is plenty fast for most applications, including gaming – faster than similarly priced phones. However, you will notice a fall-off in color and brightness when you view the screen slightly off-axis.
Camera
The front selfie camera is 8MP, and there are three cameras on the back – a 13MP main camera, a 2MP depth camera, and a 2MP macro camera – about what you'd expect at this price point. For their resolution, the cameras do well when they have enough light. You'll see a decent level of detail and the colors accurate, if slightly over-saturated.
However, in low light, images appear blurry and grainy. Phones like the Google Pixel 6a at $399.99 will give you far better results – keeping in mind you're paying four times the price of the 40 XE 5G.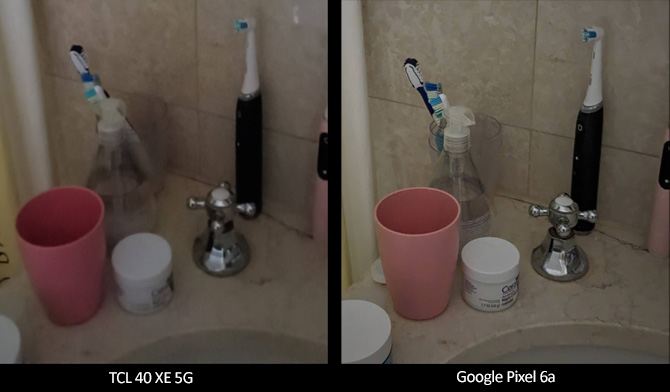 Processor
Powering the 40 XE 5G is a MediaTek Dimensity 700 5G processor. It is capable of handling everyday tasks and light gaming but, not surprisingly, struggles with high-frame-rate, graphically complex games. As its name suggests, the chip supports 5G, specifically Sub6, for Verizon's network.
Audio
The mono speaker on the 40 XE 5G is fine for casual listening, but voices sound tinny, and it's lacking the depth you'd get from stereo speakers.
Like on some other lower-cost smartphones, you'll find a 3.5 mm headphone jack.
Battery
The TCL 40 XE 5G has a 5,000mAh battery, which delivers all-day battery life. The battery charges at a maximum of 18 watts, and, in a pleasant surprise, an 18-watt charger comes packed in the box.
Software
The 40 XE 5G runs a plain version of Android 13 and uses Google's basic apps. Unfortunately, when Android 14 rolls out, it won't get the OS upgrade.
The bottom line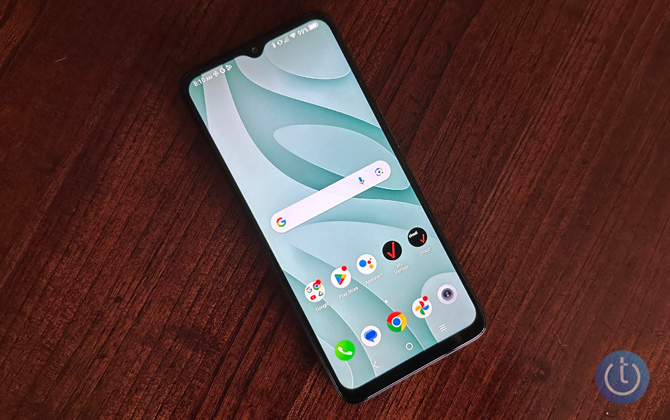 The TCL 40 XE 5G can easily handle your everyday tasks, with its access to Verizon's fast 5G network, bright display viewable in sunlight, and a battery that's built to last all day long. Sure, there are a few tradeoffs in gaming and low-light photography, and you won't enjoy conveniences like tap-to-pay. But for its current price of $99.99 on Verizon, the TCL 40 XE 5G is an amazing value.

[Image credit: Techlicious]
For the past 20+ years, Techlicious founder Suzanne Kantra has been exploring and writing about the world's most exciting and important science and technology issues. Prior to Techlicious, Suzanne was the Technology Editor for Martha Stewart Living Omnimedia and the Senior Technology Editor for Popular Science. Suzanne has been featured on CNN, CBS, and NBC.
---
Discussion