Track Santa's Every Move
Techlicious editors independently review products. To help support our mission, we may earn affiliate commissions from links contained on this page.
With only a couple of days left before Christmas, Santa is on the move. We've got a couple of options for you to track his path around the globe and into your living room.
NORAD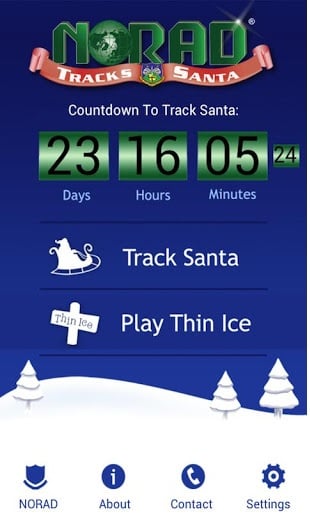 Santa.org has been the official tracker of Santa for years now, but now there's a mobile app to countdown to when Santa takes flight. There's some fun updates in the form of two games: "Thin Ice" puts you in charge of helping the elves deliver presents, and another game called"Elf Toss"
Price: Free on iTunes, Google Play and Windows Phone
Google's Santa Tracker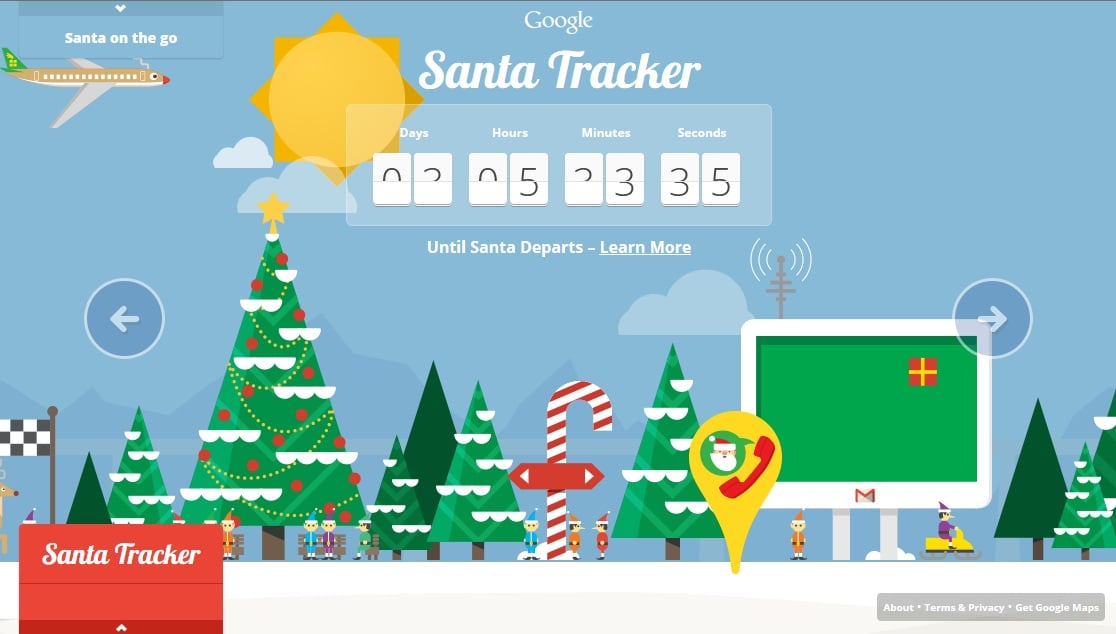 Google got a lump of coal in their stocking from NORAD who's decided to partner with Bing this year, so they've gone off and come up with their own Santa tracker website, designed as a cute cartoon-like village that has some fun kid-friendly activities and nice features built in. There's several games you can play including navigating your jetpack-equipped elf to catch gifts, candy and ornaments to collect points, race a reindeer-driven sleigh around a race track, and drop presents down moving chimneys. The best feature is where you can schedule Santa to deliver a personalize phone call. Google's Santa Tracker is available on their website
AT&T U-Verse Santa Tracker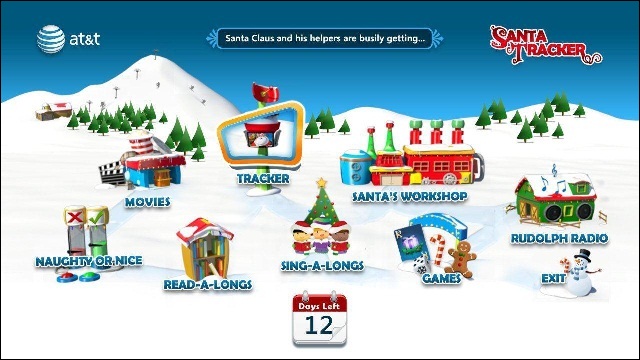 AT&T recently launched a fun app for U-Verse subscribers that provides them with a one-stop shop to get holiday movies On Demand, access to their Santa Tracker and Santa News Network, Rudolph Radio and a "Naughty or Nice Meter" for family members among other options The Santa Tracker app can be found on channel 98 or you can launch the app through the Go Interactive button on your U-verse remote control and scroll until you see Santa Tracker app within the menu. A high speed internet account in required.
Discussion