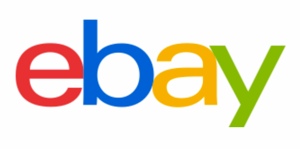 As a tech blogger, I tend to have a lot of older gadgets and gizmos laying around, collecting dust. The kind that don't get much, if any, cash from trade-in sites. From time to time, I like to clean house. But I don't throw away my old phones, computers and toys, and I don't hold garage sales. I simply use eBay.
Why eBay? Primarily because the site is flooded with buyers who are likely searching for that very item I'm trying to sell. And because there are plenty of buyers, I can get a fair value for my stuff without having to share with a middleman.
Getting a good chunk of cash If you're looking to get the most money out of your eBay auctions, these tips should help.
Choose the right time
Typically, the closer your auction is to ending, the more likely someone will want to place a bid. That means it's important to plan when your auction ends. After all, wouldn't you rather those last few frenzied minutes of bidding happen at a time when more people are online visiting the site?
According to a survey done by Internet security firm Arbor Networks, traffic on the Internet tends to peak around 11 PM Eastern time. As for what days work best? Try Sunday and Monday – buyers on eBay are more active at the beginning of the week than at the end.
Sound like a real person
Your eBay listing gives you an opportunity to talk directly to prospective buyers. Some people leave sections blank, but that's a mistake. Putting effort into your listing not only gives you a marketing edge, but it also makes you look like a serious, legitimate seller worth doing business with.
Be descriptive and honest. Detail is your friend. Use full sentences, spellcheck what you write and check for typos and errors. If it's an expensive item, you may want a friend to proofread it for you.
A little bit of persuasive writing can go a long way. Remember, the person who buys your item will be a human being. Talk to him or her like one.
Get a good photo!
No one wants to buy something sight unseen, so getting a good photograph of what you want to sell is important. This is an essential part of the process. Not only does it let buyers inspect your item, but it also serves as proof you have the item you're selling. With fraud being a major problem on eBay, anything that builds trust works in your favor.
Natural light makes for the best pictures, and you'll want to use a simple, high-contrast background that doesn't distract from the item you're taking a picture of. Take pictures from different angles, so buyers know you're not hiding any blemishes. And for the love of everything sacred, make sure you're wearing clothes when you take your snapshot. Trust me on this.
If you want some more advanced tips on taking a good shot for eBay, check out Photojojo's guide to artsy auction photos.
Price it right!
The most crucial aspect of your eBay auction is the price. Set your price too low, and you risk losing out on a lot of cash. Price it too high, and your item will never sell. Thankfully, finding a pricing sweet spot is easy.
The best way to price an item that you own is to search for that very item on eBay's completed listings. Look for auctions that ended successfully (price listed in green). If the listing never found a buyer, it wasn't priced correctly. Find a few recent, completed listings for the item you're trying to sell and average them to find its market value. Understand that if your item is in better or worse condition than those you're comparing it to, you'll need to adjust the price.