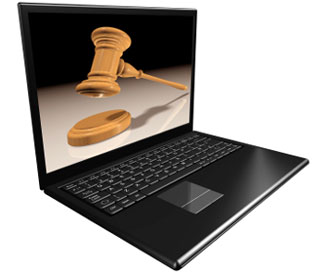 Looking to turn your unused stuff into cash? eBay can bring millions of eyeballs to your online auction. For the basics of setting up an eBay seller account, check the official site. Then follow my ten time-tested tips (based on a dozen years of drawer-clearing and basement triage) to make your auction a success.
Do Your Research. Find out as much as possible about the item you want to sell – features, material, size, and so on. Then search eBay to find out if there are similar items already on sale, how they're described, and how much they're selling for. Finally, go to the Advanced Search function and check the box for "Completed listings" to see if similar items have sold in the past and, if so, at what price.
Provide Top-Notch Photos. Buyers are understandably nervous about buying anything sight unseen, but sharp, well-lit photos – preferably your own, rather than the official stock shot, to show the condition of the particular item on sale – go a long way toward bridging this gap.

For small- to medium-sized items, I tape a piece of craft paper to the wall and drape it over a table to form a neat-looking seamless background. Then I position ordinary house lamps left and right, or sometimes use a handheld utility lamp to experiment with minimizing shadows. Turn off your camera's flash to avoid the harsh light, dark shadows and reflections it can cause. And if you're somewhat digital-camera-savvy, using a manual white balance setting will deliver truer color reproduction, particularly with light-bulb illumination.

How many photos are the right number? It depends on the item, but you want to show off all relevant features, and the 15 cents you'll pay after the first free photo is often a worthwhile investment.
Work the Title. You get 80 characters to compose a headline for your listing – make each one of them count. Remember that most eBay buyers find items using search, so work in the key terms you'd use if you were hunting for your offering. Is there a brand name? A distinctive material? A relevant size or weight? A model number? Here again, take a cue from sellers of similar goods who've succeeded according to your completed listings search.
Provide Lots of Detail. A detailed description is mandatory if you're going to create a high comfort level for online shoppers. If you're selling a name brand item, eBay may be able to help. They have stock information about many products, with dimensions and other particulars already filled out, that add depth to your listing. You'll find these by entering the UPC code, ISBN number or the product name in the selling wizard.
Avoid Heavy Blocks of Text. You want to dish up the details, but it should be in a browsable form, not a short story. Brief bulleted paragraphs work well, with boldface type to indicate especially important features. As for writing in ALL CAPS, it's OK for a heading if you must, but blocks of capitalized text are difficult to read, and THERE'S NO NEED TO SHOUT.
Spellcheck! You're trying to build trust – offering a wafle iron or a hand maid sweater isn't going to make you seem like a careful seller. I write my description in Microsoft Word and use spellcheck before pasting it into eBay's waiting text box.
Time the End of Your Auction. Inevitably, people wait till the last minute to place bids on eBay auctions, hoping their bid will squeak in without getting topped before time runs out. Your goal is to end the auction when as many people as possible will be available to fight over your goods, which generally means evenings, and preferably on the weekend. And be sure you're around as the time runs out, to answer any last-minute questions quickly.
Try Short Auctions. In search results, eBay lists the auctions that are ending soonest at the top. You could reach that valuable on-screen real estate twice with two three-day auctions versus the default seven-day choice. Of course, the flip side is leaving enough time for potential buyers to discover your listing, so rare and unusual items may benefit from a longer ramp-up than more commonly available, easily searched-for goods.
Use Buyer Requirements. Toward the end of the online listing creation process, hiding under the "Other things you'd like buyers to know" heading, is the option to add buyer requirements. To protect yourself from troublesome bidders and slow- or no-payers, I heartily recommend you use this feature to block those with a history of non-payment, policy violations, and poor feedback.
Build Your Feedback Rating. One of the features that made eBay successful is the feedback system that lets the user community police itself by rating both buyers and sellers. Obviously, any Techlicious reader is a trustworthy and responsible individual, but potential eBay buyers will look to the prominently displayed "Positive feedback" percentage for proof.

To develop a strong rating, respond to all questions and communications quickly, and ship as soon as possible after receiving payment. When you do ship, get a tracking number (UPS provides one automatically, the Post Office charges 80 cents) and use the Contact Buyer option to send that number (along with a thanks for the order) to the buyer. Finally, you can boost your feedback rating by being a good eBay buyer.