Today, maintaining a work-life balance should extend to your browser too. With iOS 17, Safari lets you create that separation with profiles for work and personal browsing. It is a smart move to ensure a clear distinction between your professional and personal digital footprints.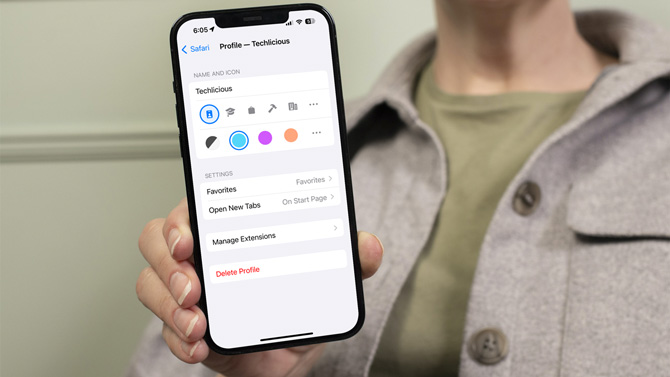 Each profile in Safari maintains its own cookies, history, extensions, and website data, enabling you to easily switch between tasks and environments. During testing, I found that separating my bookmarks and browser extensions significantly reduced clutter. Additionally, switching to a work profile curtailed the temptation for personal browsing.
Follow these steps to set up and manage your profiles:
Open the Settings app.
Select Safari, scroll down to the Profile section, and select New Profile.
Choose an icon, name, and background color for your profile.
Tap Favorites to select where to save your Favorites for the new profile. You can save them to your existing Favorites or to a new Favorites group for your profile.
Read more: Learn how to use iOS 17's new secure password-sharing feature.
Once you've created your profiles, switching is easy:
Open the Safari app.
Tap the Add New Tab icon (the double squares in the lower right corner).
Tap the person icon.
In the Profile section, tap on the name of your current profile to see all your Profiles, and then select the Profile you want to use.
Adopting this organized approach not only maintains a professional appearance but also prevents any accidental crossover between your work and personal digital worlds. By delineating your browsing profiles, you can navigate through your digital tasks efficiently.
[Image credit: Screenshots via Techlicious, mockup of a hand holding phone via Canva]
For the past 20+ years, Techlicious founder Suzanne Kantra has been exploring and writing about the world's most exciting and important science and technology issues. Prior to Techlicious, Suzanne was the Technology Editor for Martha Stewart Living Omnimedia and the Senior Technology Editor for Popular Science. Suzanne has been featured on CNN, CBS, and NBC.