While we saw the latest in televisions and smart appliances at CES, Mobile World Congress is all about smartphones. MWC kicked off with new smartphones from several big brands, including LG, Motorola and Sony. This year, we're seeing more high-end models with HDR, with water resistance is coming to an increasing number of phones — both features we're glad to see in this year's mobile lineup.
So let's check out the latest in this year's smartphone lineup.
LG G6
With the G6, LG is trying to make a big phone that doesn't feel like a big phone. The 5.7-inch Android Nougat smartphone has a 18:9 aspect ratio compared to the 16:9 aspect ratio of a standard smartphone, making it a bit narrower than you're used to. Physically, it measures 5.8-inches long by 2.8-inches wide, compared last year's 5.7" LG V20 which measures at 6.3-inches long by 3.1-inches wide. Despite — or perhaps because of — its odd size, it's easy to hold, with the width making it particularly easy to handle for those with smaller hands. It scored highly in ergonomics testing by Pennsylvania State University, which gave it top marks for comfort.
The phone's size puts it closer to the aspect ratio of a movie screen, which can make for a more cinematic video experience. The high-quality screen also makes it a great phone to watch video on. The QHD+ display has a pixel density of 564 PPI, plus Dolby Vision and HDR 10 support. Combined, that means the screen shows super crisp images with a wide range of vibrant, true-to-life colors for outstanding picture quality.
For anyone who fancies themselves a smartphone photographer, one front and two rear cameras allow you to take ordinary or wide-angle shots whether you're taking selfies or capturing landscapes. The front cameras capture images at 13MP, and the wide-angle lens has a 125-degree view and reduces edge distortion for more natural images. The front-facing camera is 5MP and can capture a 100-degree view — again, without distorting the image edges.
Like most of this year's phones, The G6 is water-resistant. It's IP68, which means you can drop it water up to 1.5-meters (just under 5-feet) deep and leave it there for a half hour without trouble. We've spent years being afraid of splashing — or, worse, dropping — our phones while taking photos by the pool, and water resistant adds a lot of security. (Just be sure you don't drop it in the deep end of the pool.)
The G6 is due out in Korea in March, selling for just under $800. There's no official US release date, but expect it this spring.
Sony Xperia XZ Premium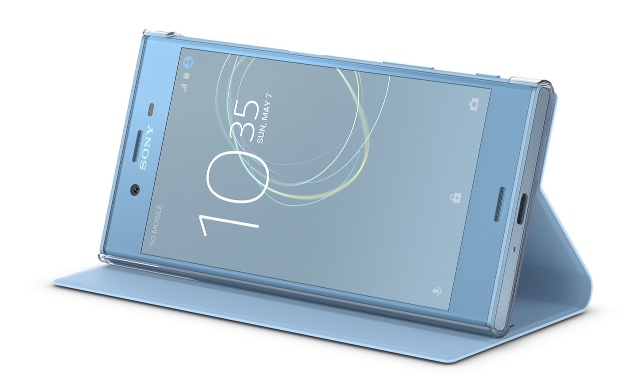 Sony's latest Xperia is another Android Nougat device, and it aims to give LG's V20 a run for its money in screen quality. The 5.5" 4K HDR screen is a full 801 PPI for images that are just as sharp as anything you'll see in real life. Though the V20 bests it on HDR performance, the Xperia makes a strong showing.
Sony is leveraging its experience in making cameras to provide one of the best smartphone cameras you'll find — making good use of the XZ's high-resolution screen. The 19MP sensor for catching every detail with perfect clarity, offering crisp images even in poor lighting conditions. But the camera's most impressive feature is video, which it can capture at 960 frames per second at 720p resolution for super slow motion video. You won't find that on any other smartphone camera.
The Xperia XZ is the first announced phone to use the top-of-the-line Snapdragon 835 processor, which is 27% faster than its predecessors but uses 40% less battery power. It's power the Xperia XZ needs to play video and games at 4K resolution, but it still makes the phone one of the fastest on the market. The LG G6 uses the older Snapdragon 821 processor, and while Samsung's next flagship phone is expected to use the 835 as well, Samsung hasn't announced it.
As we've come to expect with high-end smartphones, the XZ has IP68 dust and water resistance (just like the LG G6), so a dip in the pool isn't a problem. And, while Sony makes no battery life promises, we suspect the phone's large 3,230mAh battery combined with the efficient Snapdragon 835 processor will deliver at least acceptable battery life.
Unfortunately, we don't yet have a price or release date from Sony — so you may not be able to get your hands on the Xperia XZ Premium any time soon.
Moto G5 Plus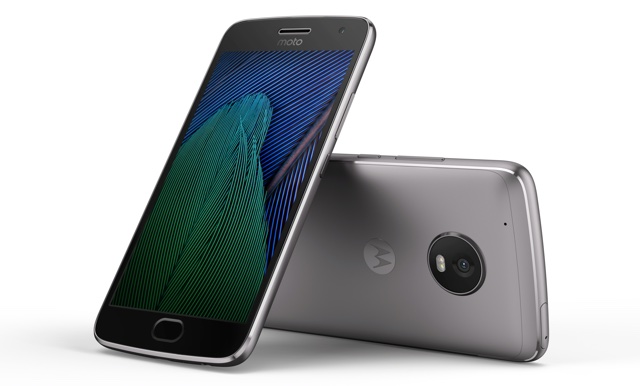 If you don't want to spend $800 on a smartphone, we completely understand — and so does Lenovo. While the company's Moto G5 Plus doesn't sport the high-quality screen of LG's top-of-the-line G6, it's a perfectly serviceable smartphone for its under $300 price. The Moto G5 Plus will sell for $229 (32GB) or $299 (64GB), and offers more features than other phones in this budget-friendly category.
This 5.2" Android Nougat smartphone has a metal body — compared to the previous generation's plastic body — which gives it a high-end look for a low-end price. The screen is a reasonable 1080p, which is perfectly sharp, but lacks the rich colors of the HDR screens you'll find on top-tier phones. A fingerprint scanner below the screen can also be used for gesture controls: just swipe left or right to go forward and backward. A 3,000mAh battery gives the phone what Lenovo calls "all day battery life." Most smartphones fall short of such promises in practice, but the G5 uses TurboCharge to give you 6 hours of battery power in just 15 minutes, so you can recharge quickly if you need to. All in all it's a very solid set of features for a relatively low-cost smartphone.
The phone's camera, however, is genuinely impressive, with specs that rival cameras on much more expensive smartphones. The rear-facing camera is 12MP with an f/1.7 aperture for better photos in low light and a speedy autofocus so you never miss a shot. It misses fancier features like image stabilization, but, again, it's better than anything else you'll find at this price.
While we don't have an exact date, the Moto G5 Plus should hit store shelves sometime in March.
What else?
Also announced at MWC are a couple of blasts from the past, with Nokia's retro 3310 feature phone ($52) and BlackBerry's KeyOne ($549), the first smartphone we've seen in a while with a physical keyboard. Will these classic styles make a comeback? We'll see.
You've probably noticed a couple of big brands missing: Samsung and Apple. Both tend to hold their own announcement events. Expect more on Samsung's newest models at its Unpacked event on March 29, while Apple's new iPhones are typically announced in the fall.
[Image credits: LG, Sony, Lenovo]