Updated on 11/28/2023 with the current sale price.
Lenovo's ThinkPad X1 Nano Gen 3 redefines portability in laptops, proving that good things do indeed come in small packages. This 13-inch powerhouse earned our Techlicious Top Pick award thanks to its sleek design and light build, perfectly blending exceptional performance with versatility. It's a steal at 44% off, priced at $1,101, down from its original $1,969.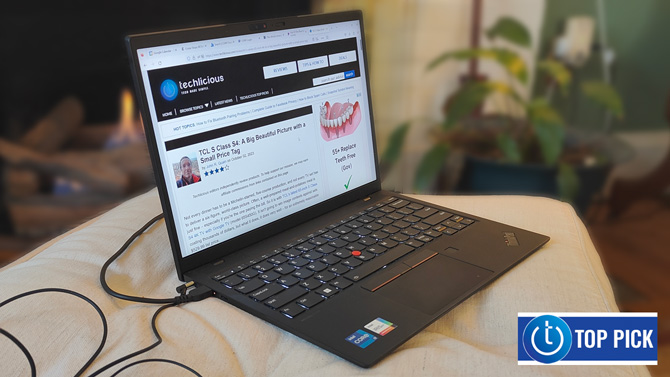 The X1 Nano's compact size belies its power. Equipped with a 13th Gen Intel Core i5-1340P processor, 16 GB RAM, and a 512 GB SSD, it caters to anyone needing robust computing. Our extensive tests of the X1 Nano, involving weeks of cross-country travel, revealed its strengths: consistent performance, impressive battery life, and quality video call capabilities, thanks to its excellent built-in camera and microphone.
With its blend of power, performance, and portability, the ThinkPad X1 Nano Gen 3 is an ideal choice for a diverse range of users, from college students to frequent travelers. It strikes a smart balance, providing premium features without weighing down your backpack or emptying your wallet, especially with this incredible deal.

[Image credit: John R. Quain/Techlicious]