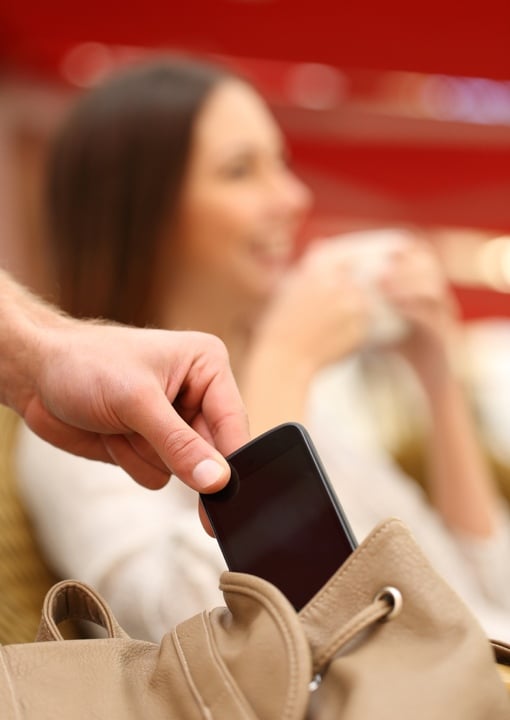 We've done a lot of reporting over the last year about smartphone phone kill switches – technology that lets you remotely disable your Android or iOS mobile device in case it gets stolen. Kill switches have two huge benefits. Firstly, they keep thieves from being able to access all your private, personal data. Secondly, they reduce the incentive for thieves to steal smartphones in the first place. Why risk prison time to steal an unusable brick?
Apparently, thieves are wising up: Today, news service Reuters is reporting that the number of iPhones thefts in major cities is way down. In New York, thefts have fallen 25 percent in the 12 months since Apple added kill switches in September 2013. In London, thefts have been cut in half over the same time period.
In June 2014, Techlicious reported that New York had experienced a 19 percent drop in theft since September 2013, and thefts in London were down by 24 percent.
"We have made real progress in tackling the smartphone theft epidemic that was affecting many major cities just two years ago," says London Mayor Boris Johnson. Johnson is a key member of "Save our Smartphones," an anti-theft initiative launched by New York Attorney General Eric Schneiderman and San Francisco District Attorney George Gascón.
"The wireless industry continues to roll out sophisticated new features, but preventing their own customers from being the target of a violent crime is the coolest technology they can bring to market," Gascón said.
Of course, a cell phone kill switch can't truly benefit you if you don't have the feature activated on your phone. If you're an Apple iPhone user, enter your Settings and choose iCloud. Sign in with your Apple ID if necessary, then turn on Find My iPhone. Android owners will want to download the official Android Device Manager app (download it for free on Google Play). Give it permission to act as a Device Administrator, and sign in to the app with your Google account. That's all there is to it. If your phone gets lost or stolen, you'll be able to remotely disable it via the web – Apple owners need to visit and sign in to icloud.com; Android owners have to visit google.com/android/devicemanager. Remote kill switch technology will be coming to Microsoft Windows Phone devices by June 2015.
[Smartphone being stolen via Shutterstock]