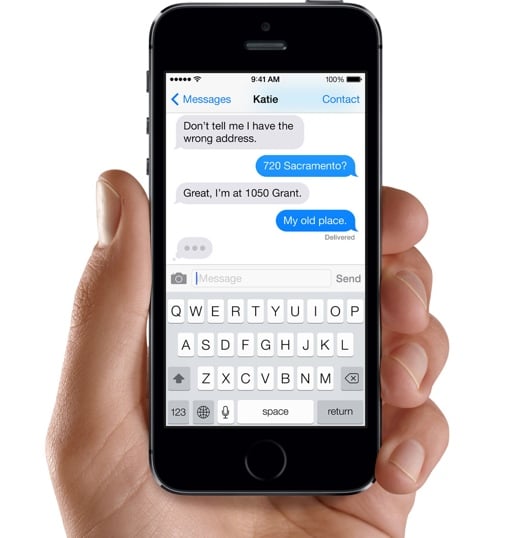 For the last few years, former Apple iPhone owners have been frustrated by a nasty iMessage glitch that causes messages to disappear. The problem arises when one iPhone tries sending a message to a number formerly associated with an iPhone. Instead of being sent as a text, the message is sent as an iMessage – a format not readable by Android phones. As a result, these messages are often lost in the digital aether for months at a time.
This week, however, Apple unveiled a true and permanent fix for the problem. The company's new "Deregister iMessage" page allows you to disassociate your phone number with iMessage once you've switched to Android. Just visit selfsolve.apple.com/deregister-imessage, scroll down and enter your phone number in the available field. Apple will then text you a confirmation code, which you will also need to enter. Once you hit submit, the deed should be done.
The webform works if you've been unlucky enough to receive a newly recycled number from your carrier that's still associated with iMessage. If your new Android device hasn't been receiving texts from some iPhone owners, entering your number in the form may correct the issue. Previous to this, the only fix was to wait 30 days for Apple to automatically turn off iMessage or to request a brand new phone number from your carrier.
If you're a current Apple iPhone owner mulling over a switch to Android, your best bet is still to manually turn off iMessage on your old device before activating a new one. Tap Settings, then Messages and then toggle iMessage to off. This should stop all Apple phones from trying to deliver iMessages to your number immediately, stopping the lost message problem before it pops up.
The fix is terrific news for us consumers, but it may be coming a bit too late to protect Apple from punishment. U.S. District Judge Lucy Koh ruled today that Apple must face a class action suit leveled by an angry customer in the State of California over all the lost texts. For its part, Apple says that its actions are lawful, and that it never claimed that iMessage would automatically know when you switched from an Apple device to Android.