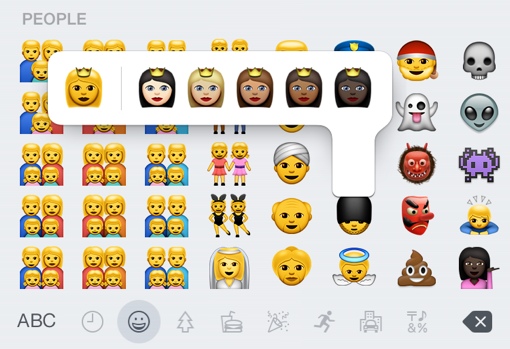 It's time to update your Apple iPhones once again. Yesterday, Apple officially released iOS 8.3 to the public. The new build brings a number of performance improvements, bug fixes and worthy new features, including iMessage spam filtering, a Siri voice tweak, diverse new emoji characters, Wi-Fi calling for Sprint customers and much more.
If you're constantly receiving iMessage spam like I do, you'll definitely love the included update to the Messages app. It now offers you the ability to report spam messages to Apple, which should help to reduce spam's prevalence moving forward. You can also enable your iPhone to filter out messages from addresses not in your contacts list. You can enable this filter by tapping Settings > Messages > Filter Unknown Senders. (You can read more on blocking calls and texts on your phone here.)
The iOS 8.3 update brings an new look to your phone's emoji keyboard, which you may know better as the cute little pictographs you can add to messages and social media posts. Apple has added a lot of diversity – there are now emoji representing same-sex families, new country flags and skin color modifiers. You can change the skin tone on many of the human emoji characters by tapping and holding down the emoji character until a small selection window pops up.
(Note: To use emoji, you need to first enable your phone's emoji keyboard. You can do so by tapping Settings > General > Keyboard > Keyboards > Add New Keyboard. Then choose Emoji from the list. You can then access your emoji keyboard by tapping the happy face icon that appears on your phone's virtual keyboard.)
For Sprint customers, iOS 8.3 has added importance: It brings Wi-Fi calling to the carrier. Once your update is installed, you can enable the iPhone's ability to place free calls via Wi-Fi by tapping Settings > Phone > Wi-Fi Calls. Then toggle the switch to on and tap OK on the alert window. The new feature is good for when your cell reception is spotty, like when you're in a basement or deep inside a large, windowless building.
The iOS 8.3 update will be pushed to your eligible devices shortly, if it hasn't been already. If you can't wait, you can prompt your phone to update immediately by connecting to Wi-Fi and visiting Settings > General > Software Update. The iPhone version is approximately 285MB, so it may take a while to download over slower connections.
[Image credit: Apple]