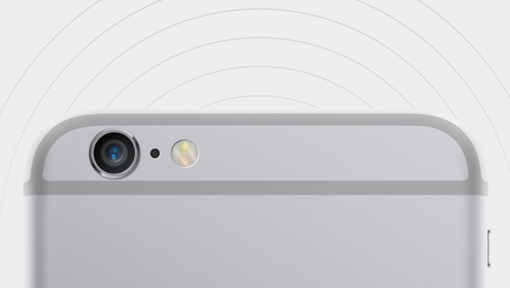 One of the new, interesting features on the iPhone 6 is called Wi-Fi calling. It lets you use your home Internet network to make calls and send texts, rather than route them through traditional cell towers. That saves you from using your minutes and lets you make calls even in places your phone signal doesn't reliably reach, such as your home's basement.
But while Wi-Fi calling is undoubtedly useful to many, not all carriers are able to support it yet. At the iPhone 6 launch, only T-Mobile had the infrastructure in place to allow Wi-Fi calls. It's part of why the company created its Wi-Fi Unleashed deal, which bundles iPhone 6 purchases with a free (with deposit) 802.11 AC router that prioritizes data from the phone.
When will the other carriers catch up? None of the other 'big three' have set Wi-Fi calling launch dates, but they've still given us all some hints about their future plans. Here's what to expect and when to expect it from your carrier of choice.
Verizon
Verizon is the carrier with (arguably) the best nationwide coverage – last year, my phone was able to stream music and make calls even in the middle of the Utah desert. As such, Verizon Communications CFO Fran Shammo told investors that Wi-Fi calling was "never a top priority" for the company. "We built our voice platform so extensively [that] there was never a need for us to tell our customers, 'Oh, our network is not good enough so you need to go on Wi-Fi to complete your call.'"
Verizon's major focus remains voice over LTE (VoLTE), which routes calls and texts as data over the company's network, rather than via analog signals. It's a smart bet, actually – Wi-Fi calls seem unable to seamlessly transition to standard cell networks without losing your call. VoLTE could be the key to making Wi-Fi calling work as advertised. We'll know for sure sometime in mid-2015 – that's when Shammo says Verzion will launch Wi-Fi calling support.
AT&T
AT&T, too, is a carrier with strong nationwide coverage. Like Verizon, the company has made Wi-Fi calling a lower priority – it feels it's not really needed, especially given AT&T's current lack of support for VoLTE. According to Ralph de la Vega, the CEO of the company's mobility and enterprise unit, Wi-Fi calling is coming to AT&T sometime in 2015.
Sprint
Unlike Verizon and AT&T, the Sprint network is notoriously spotty, especially outside of major metropolitan areas. The good news is that company has already rolled out Wi-Fi calling for Android-powered smartphones. And just rolled out support for Wi-Fi calling for the Apple iPhone 6.
Updated on 4/27/2015 with information on Sprint's support for Wi-Fi calling.
[Image credit: Apple]