There's not a lot that's new for Apple's latest iPhones, the 6.1-inch iPhone 11, 5.8-inch iPhone 11 Pro and the 6.5-inch iPhone 11 Pro Max. Yes, there is a bump in processing power, better battery life and some camera upgrades, but no new must-have features for iPhone X or Xs owners, including no support for 5G networks, which deliver 1Gbps speeds while you're on the go.
5G is what nearly all smartphone nerds wanted to know about Apple's intro of its next-generation iPhone 11 smartphones. And while 5G can't exactly be described as widely available right now, aggressive rollouts of 5G service by all four U.S. national cellular carriers (or three, depending on the on-again/off-again T-Mobile/Sprint merger) will cover increasingly larger U.S. metro regions by next spring. Many top-tier Android phone makers such as Samsung and LG already have launched several 5G capable models anticipating wider 5G coverage next year.
Instead, Apple has once again included "Gigabit LTE" in its new iPhone 11s, a "faster cellular" connection according to the company, and considered as a pathway to or fallback from 5G, depending on your point-of-view. Last year's Xs and Xs Max iPhones also could connect via Gigabit LTE, but not the Xr, so Gigabit LTE is a bit of an upgrade for the entry-level iPhone 11.
"The new iPhone 11s are nice and they probably will help attract iPhone 6-8 users because the price points are reasonable. I'm less sure that they are sufficiently featured to get iPhone X/XS users to step up," observes Mark Vena, senior analyst at market research firm Moor Insights & Strategy.
All three iPhone 11 phones do include next-gen Wi-Fi 6 connectivity (aka 802.11ax), which will deliver up to 1Gbps speeds once fully implemented. That will mean faster internet access whenever you're connected to a Wi-Fi network that supports it, which may not include many networks, yet, but they're coming.
And, the three iPhone 11 models run on Apple's own next-generation A13 Bionic chip, packed with 8.5 billion transistors and capable of performing 1 trillion operations per second, which the company claims is the fastest ever and most power-efficient in a smartphone. Apple says the A13 is 20 percent faster than the previous A12, which promises to substantially speed up all operations, especially Face ID.
This delay in true 5G connectivity will pose a dilemma for serial iPhone updaters since it'll be at least a year before there's an iPhone able to access 5G cellular networks. For others, improvements in performance, camera and battery life may be enough to attract higher-end buyers. Here's what you'll find.
iPhone 11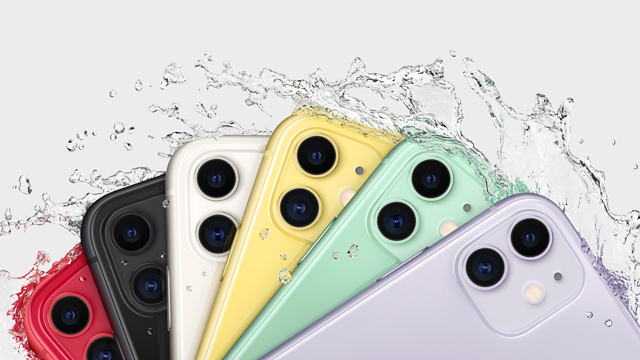 Not everyone needs the highest-end 5G-capable phone (until everyone you know has one, of course), so those with much older iPhone models may feel it's time to upgrade to a more powerful device.
One reason to upgrade to the iPhone 11 is its new 12MP camera array, which features a dual-lens camera including a 120-degree wide-angle lens to enable 2x optical zoom to enable a near-panoramic view. For 4K or HD video capture, you can shift between wide and ultra-wide views while shooting, and a new QuickTake Video mode lets you capture video when in Photo mode by simply holding down the on-screen record button.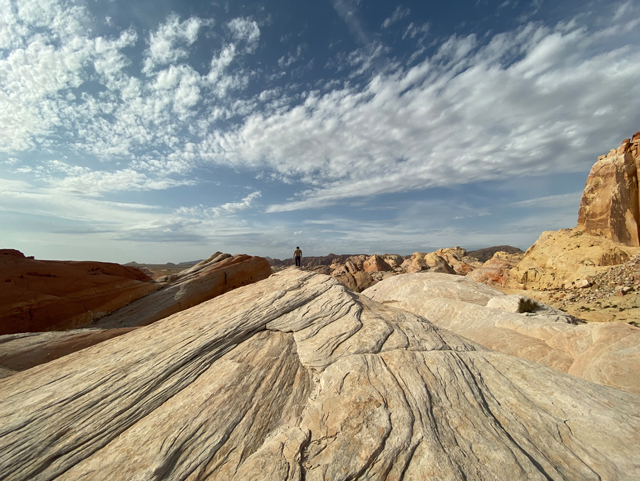 There's also a new Night Mode that operates automatically without flash to provide higher detail in images in dark scenarios; when you do need a flash, it's now 36 percent brighter.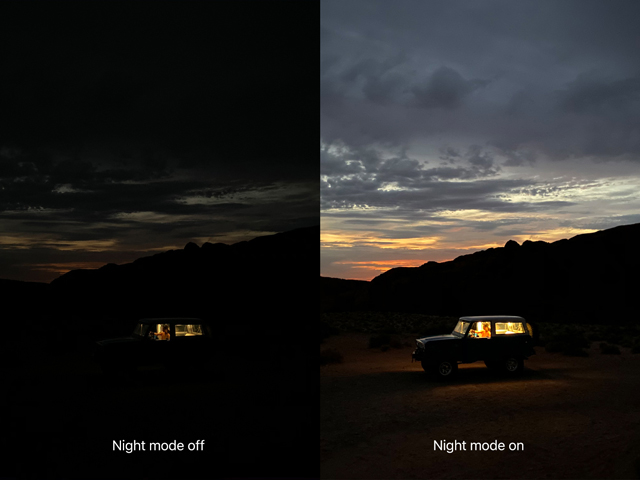 Also of note, Apple says the battery will last an hour longer than the current iPhone Xr, which the iPhone 11 replaces.
"While the new iPhone is a nice phone, I don't think iPhone X/XS users should run out to the store unless they have fairly sophisticated video or photography requirements," notes Vena.
iPhone 11 will be available for pre-order on Friday, September 13, 2019, in 64GB, 128GB and 256GB models in purple, green, yellow, black, white and PRODUCT(RED) starting at $699. And the phone will ship on September 20, 2019.
iPhone Pro/iPhone Pro Max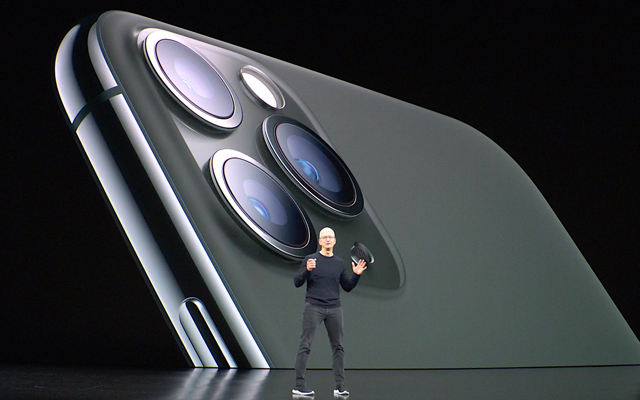 Rather than 5G, Apple souped up the camera in the two 11 Pro models with a triangular three-lens array, 4x optical zoom including wide and 120-degree ultra-wide. With the right camera app, you'll be able to capture video from two lenses simultaneously, including a combination a rear lens and the front camera, perfect for capturing both sides of conversations or interviews.
Both Pro models feature new OLED panels with the highest pixel density of any previous iPhone, a display Apple has fancily dubbed Super Retina XDR, featuring 1200 nits of brightness (most TVs are around 1000 nits). Both feature the toughest glass Apple has ever used on a smartphone packed inside a surgical steel enclosure; both are water resistant up to two meters for a half hour.
Perhaps most impressive, battery life on the 5.8-inch Pro is rated to be four hours longer than the current Xs, and the 6.5-inch Pro Max will last in impressive five hours longer than today's Xs Max. Plus, both will be packed with an 18-watt quick charger adapter.
"There's enough cool and innovative technology in the 11 Pro to rationalize that purchase," Vena notes.
The two Pro models, the 5.8-inch 11 Pro (starting at $999), and the 6.5-inch 11 Pro Max ($1,099), will be available for pre-order this Friday at 5am Pacific time, and shipping September 20, 2019.
[Image credit: Stewart Wolpin/Techlicious, Apple]