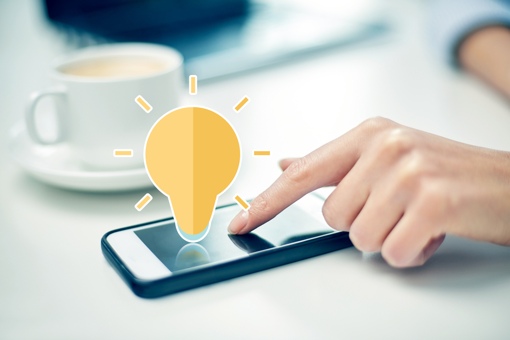 This year's iPhone 6S model will include a new feature called "Force Touch," Bloomberg Business revealed today. The technology, already being built into Apple's new MacBook, will measure the pressure applied by your finger on the iPhone's touch surface to enable new functions.
Being able to measure the pressure exerted by your finger opens up a lot of possibilities for mobile apps and games. An art app, for example, could use Force Touch to determine how wide a brush stroke appears as you paint. Or, when you're watching a movie, Force Touch could measure the speed at which you'd like to fast forward through a scene. In short, pressure-sensitive touch should give you a far more fine tuned sense of control in many of your phone's day-to-day operations.
As the technology exists in Apple's laptop line (for its trackpad, shown in the image below), Force Touch not only measures the pressure of your finger, but also provides haptic feedback. Haptics would allow your iPhone to vibrate and make other motions in response to your touch, better simulating interaction with real objects. Use your phone's keyboard, for example, and your phone may vibrate in a specific directional manner to make it feel more like you're pressing real keys rather than just tapping a glass screen. There's no word on whether haptics or Apple's Taptic Engine will make their way to the iPhone in the Bloomberg report, but it seems logical for the tech to be in the works here too.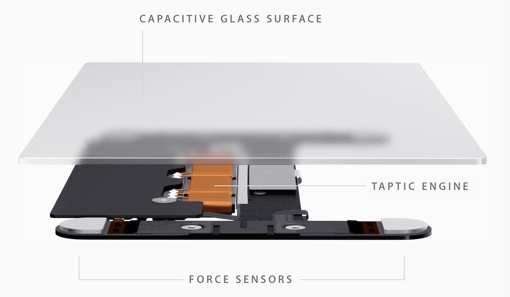 Bloomberg sources expect the new iPhone 6S model to retain the current outer design of the iPhone 6, which likely means it too will be offered in 4.7-inch and 5.5-inch sizes. (A full redesign of the iPhone will likely occur in 2016 with the iPhone 7.) The new phone will also feature the new iOS 9 smartphone operating system. Volume manufacturing on the new device is expected to begin next month; the iPhone 6S will likely hit store shelves sometime later this fall. Stay tuned to Techlicious for more updates.
[Touchscreen via Shutterstock]