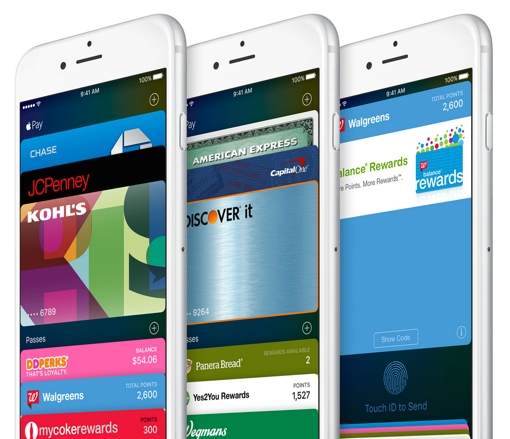 Apple today officially took the wraps off of iOS 9 at its Apple Worldwide Developers Conference (WWDC) 2015 event in San Francisco, California. This year's update to Apple's mobile operating system, like Google's competing Android M, is all about modest new features and performance tweaks – there's no full design overhaul this time around. In iOS 9, you'll enjoy a better mobile payments app on your iPhone, big improvements to the default Maps app, a new split-screen mode for iPad owners and more.
Like past updates of the Apple iOS mobile operating system, iOS 9 will be a free upgrade for all Apple mobile device owners. If your device currently runs iOS 8, it should be able to install and run iOS 9 when it comes out sometime in the fall.
Here's all the cool and interesting stuff waiting in iOS 9 when it launches later this year.
Passbook is now Apple Wallet
Big mobile payments news in iOS 9: The Passbook app that currently houses your credit cards for Apple Pay is being redesigned as the Wallet app. It will now be able to house Discover cards, as well as store cards like Kohl's, JCPenney and BJ's. You can also use Wallet house all your loyalty cards (including Dunkin Donuts, Walgreens and Panera), freeing up valuable real estate in everyone's wallets.
Maps Gets Mass Transit Support
I live in Boston, so when I leave the house, I'm not always driving – sometime, I take the train. Fortunately, Apple Maps is finally addressing this kind of pedestrian use by adding point-to-point directions on mass transit, complete with real time transit schedules. This may sound a lot like what Google Maps already offers (and it is), but Apple's new Transit view takes things to the next level. You can view individual mass transit lines on a map, so you can get a better idea of how to get around the city. Maps also now show you where subway entrances are located, so you won't need to go searching for the right stairway or gate to enter. And a cool new Nearby feature will show you top rated restaurants and shops in your area while using maps – good for when you're looking for that afternoon coffee while on the road.
News App
Many people use their smartphones to get their news these day – so much so that Apple has decided to put a default news app on your iPhone's Home screen. Called News (naturally!), it's designed to learn what types of news stories you find most interesting and relevant. Articles, photo galleries and videos are pulled from a number of big-name news sources like ESPN, The New York Times, The Atlantic, Wired, The Guardian and BuzzFeed (good when you need your fix of cat-related list-based articles with GIFs). And, of course, the News app makes it easy to share articles with your friends by SMS, email, social media and more.
iPad Goes Splitscreen
There are iPad-specific goodies in iOS 9, including some great multitasking features. Split View enables you to have two apps open on your iPad at once, side-by-side. So you can be reading a travel website on one half of the screen and viewing a map on the other half, or reading a recipe on one side and typing up a grocery list in the other. The Picture in Picture feature, another welcome addition, allows you to scale down videos into the lower right-hand corner of the screen, so you can watch and get stuff done at the same time.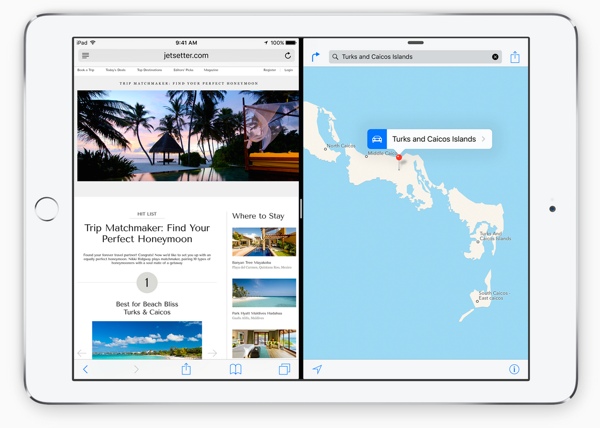 And more!
Naturally, this is just the beginning of what's in store with Apple iOS 9 – there are always a ton of smaller features and quality-of-life upgrades to be found any time a new version of iOS comes out. The Notes app now lets you create to-do lists and add finger-drawn sketches and photos, for example, and a new feature called Proactive can automatically create calendar events from you by reading your email and warn you about traffic that might come up before the event. There are a number of performance tweaks as well – so many that iOS 9 should allow you an extra hour of normal phone use on a single charge. (Google's coming Android M update has similar software-based battery life improvements, too, meaning we'll all see our phones last a lot longer per charge.)